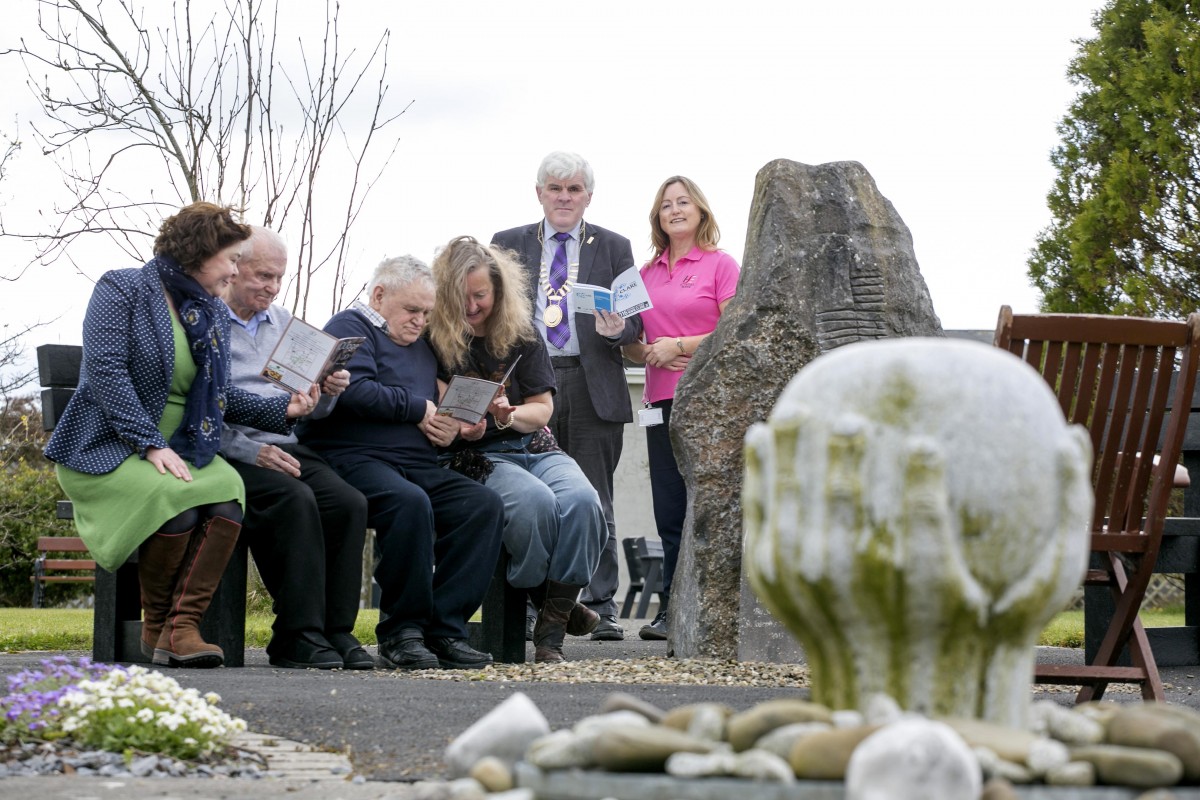 This May, glór and Bealtaine/Age and Opportunity, in association with Clare County of Culture are hosting a national event called VOLTage.
The event will platform the many projects and creative activities which bring together artists and older people from Clare and throughout Ireland.
Clare has an outstanding reputation in the design and delivery of creative projects for, with and about older people, having initiated and hosted a range of projects and events over the 20 years of the existence of the Bealtaine festival, working across a range of art forms.
Beginning on April 28th, Spring Chickens Drama Club with Marie McNamara will introduce older people aged 60 and over to the art of theatre making; offering a taster of different techniques over a six session period. In glór's gallery, an exhibition of visual artist Sinead Dinneen's work and a screening of the film Painting Back, VOID Engage Project, can be seen from May 3 to 9.
On Thursday 5 artist Deirdre O'Mahony showcases her film, First Citizens Speak, showing one generation sharing their experience, knowledge and accumulated wisdom with present and future generations. Developed over a year spent in consultation with Irish hospices, Care by WilFredd Theatre fuses movement, live music and theatre, and celebrates the people who help you live until you die, giving audiences an insight into the day-to-day world of hospice staff. Also on Thursday, the Care Seminar is a free seminar open to all, and focusses on on creativity and the arts in health, care and wellbeing. Contributing artists and facilitators will discuss how they have brought their artistic practice and experience to care/health communities and will look at the importance creativity can play in health and wellbeing on both a personal and community level.
The Artist's Resource Room on Friday 6 May will feature renowned art historian, curator and critical writer, Catherine Marshall, who will look at the challenges she saw as Head of Collections in IMMA and at the projects that have emanated from so called marginalised communities, the importance of the Iniscealtra Festival in the development of the IMMA National Programme, as well as Ex-P0, The Kathleen Lynn Project in Mayo and other key projects.
Working Lives on Friday is a panel discussion which will explore the challenges and rewards for artists working cross generationally, collaboratively and across disciplines. It will address the political, social, cultural and economic implications for older creative lives in a rural context. Following the launch of Carrigoran's book, Of Pleasant Days Gone By, writer Brian Leyden with music by the multi-instrumentalist Seamie O'Dowd will take to the stage in Old Flames, a warm-hearted look at romance and courtship, house-dances, dowries and matchmaking, school day love notes, radio memories, bereavement and retirement.
On Saturday Eoin O'Neill & Brid O'Gorman will play in an open session with all musicians and singers welcome. Eoin and Brid will be joined by Paddy Hynes from Carron to entertain with some great stories in the old seanchai style. A  screening with Access Cinema of A Walk In the Woods with Robert Redford, Nick Nolte, Emma Thompson will begin at 4pm. Based on Bill Bryson's best-selling 1998 memoir, A Walk in the Woods is a gentle comedy that combines breath-taking scenery with the charming chemistry of its two veteran stars, who are clearly enjoying themselves.
On Saturday evening, the ever popular Vladimir Jablokov will bring VOLTage to a close with One Night in Vienna where he plays some of the most beautiful classical melodies from the Romantic era of The Strauss Family. Expect to hear The Blue Danube, The Voices of Spring, the Tritsch-Tratsch Polka, the Radetzky March, the Merry Widow Waltz, Beer Barrel Polka and many more favourites you know and love.  In addition, the concert also features solo spots from a special guest Soprano, and Tenor Sean Costello.
VOLTage at glór promises to be an extraordinarily diverse festival, and includes theatre, film, music, visual arts as well as an Arts & Health Seminar focussing on creativity and the arts in health, care, and wellbeing. See full programme on www.glor.ie.