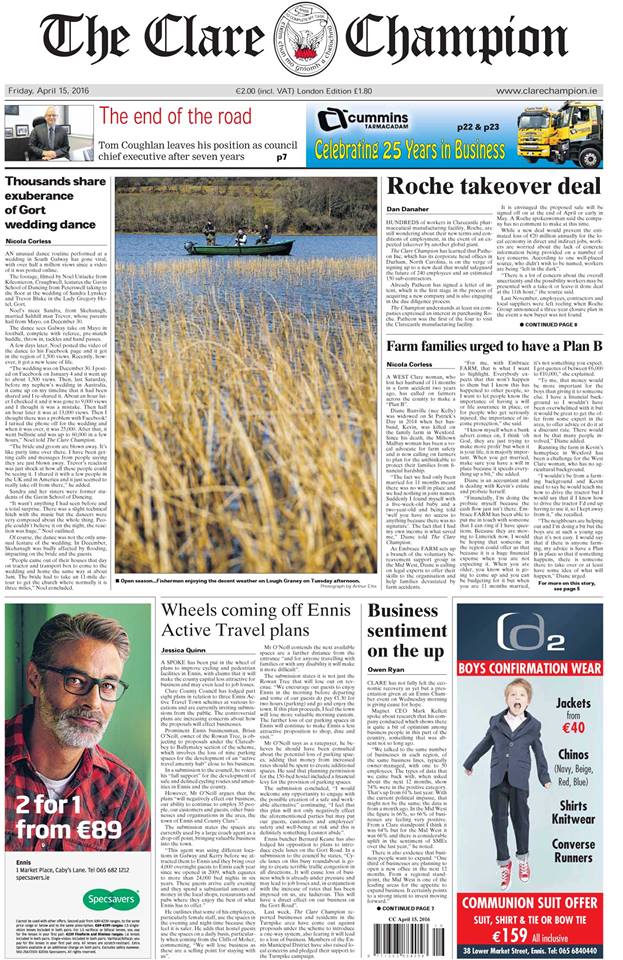 In this week's Clare Champion newspaper.
• Clare face Kilkenny in National Hurling League semi-final.
• 5-a-side schools' soccer from Lees Road.
• Report on the action between Clare and Limerick minor footballers.
• Clare County CEO Tom Coughlan retires.
• Rejuvenating Parnell Street, Cycle paths row in Ennis.
• Roche takeover talks.
• Planning ahead for Doolin Pier.
• Gort wedding dancers go viral.
• Shannon crematorium dispute still smouldering.
• Big celebration for Tulla Ceili Band.
• New Quay's Fr Colm Clinton's golden jubilee.
• Scariff students cash in on banking project.