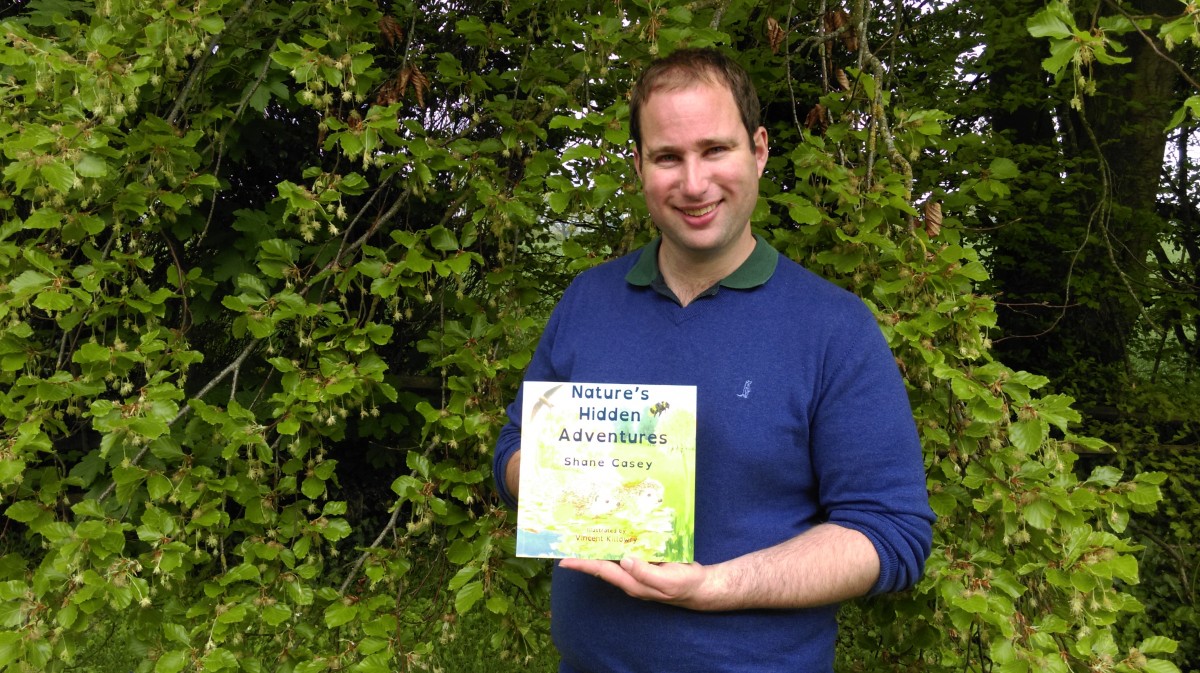 A new book, 'Nature's Hidden Adventures', is one of the first Irish published books to be suitable for children with dyslexia.
The book, by Burren author Shane Casey, uses a combination of special font, colour schemes, and layout to make it easier for children with dyslexia to read.
"They're only little changes but they make a huge difference for children with dyslexia. It's very rewarding to see the expression on their faces when they look at the book for the first time. It leaves me feeling humbled every time" Shane said.
'Nature's Hidden Adventures', which is aimed at children aged six years and older, contains three richly descriptive stories featuring wildlife and habitats that are regularly encountered right across the country.
Shane who works Dublin City Biodiversity Officer, and previously as Clare Biodiversity Officer explained his motivation behind the book "I started writing the stories as a way of engaging children, and connecting them to the nature and wildlife all around us".
Each story in 'Nature's Hidden Adventures' is complemented with beautifully detailed illustrations by Clare artist, Vincent Killowry. Vincent's illustrations depict the animals and their habitats as they really are in nature. Increasingly in Ireland, children are unfamiliar with the animals and plants which their parents and grandparents grew up with; however, 'Nature's Hidden Adventures' aims to buck this trend.
'Nature's Hidden Adventures' is the second book by Shane Casey. His first book, 'Nature's Secret Adventures', has received huge praise, particularly from the parents and teachers of children with dyslexia. It too contains three stories.
Nature has always been a part Casey's life for as long as he can remember. "I grew up on a farm in the Burren where I was immersed in nature from an early age. Our parents had a huge love of nature, and sense of pride in Blackhead, where we lived and farmed. I can remember always keeping an eye out for the first spring gentian of the year, and listening for the call of the cuckoo each summer. I'm incredibly grateful to my parents for instilling that same love of nature and pride of place in us, because it's the foundation upon which I write these stories".
Nature's Hidden Adventures will be launched at the Ennis Bookshop on Saturday, May 21st at 10:30 am, and the Village Stores, Ballyvaughan on Sunday, May 22nd at 12pm