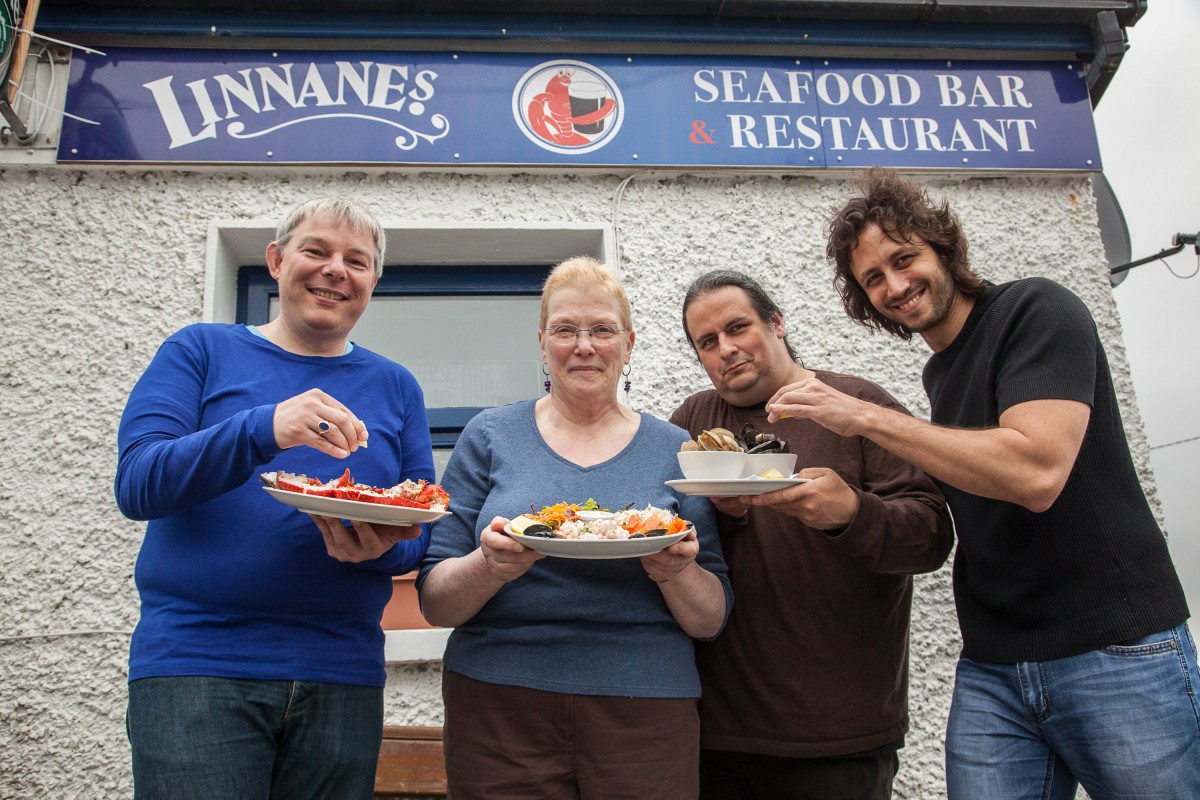 A group of influential media from Germany, Spain and the US are in The Burren this week to experience and sample one of Ireland's best tourism and local gastronomy destinations – The Burren.
Included in the visiting group is Frances Folsom who writes for the Boston Globe and Dallas Morning News, which have a combined circulation of over 2 million.
The trip, organised by Fáilte Ireland, in conjunction with Tourism Ireland, will allow the journalists to enjoy a showcase of the vast selection of seasonal and local produce on the County Clare leg of the Wild Atlantic Way and they will also visit West Waterford (12th – 13th May) to see first-hand why Ireland is becoming increasingly popular as a food destination.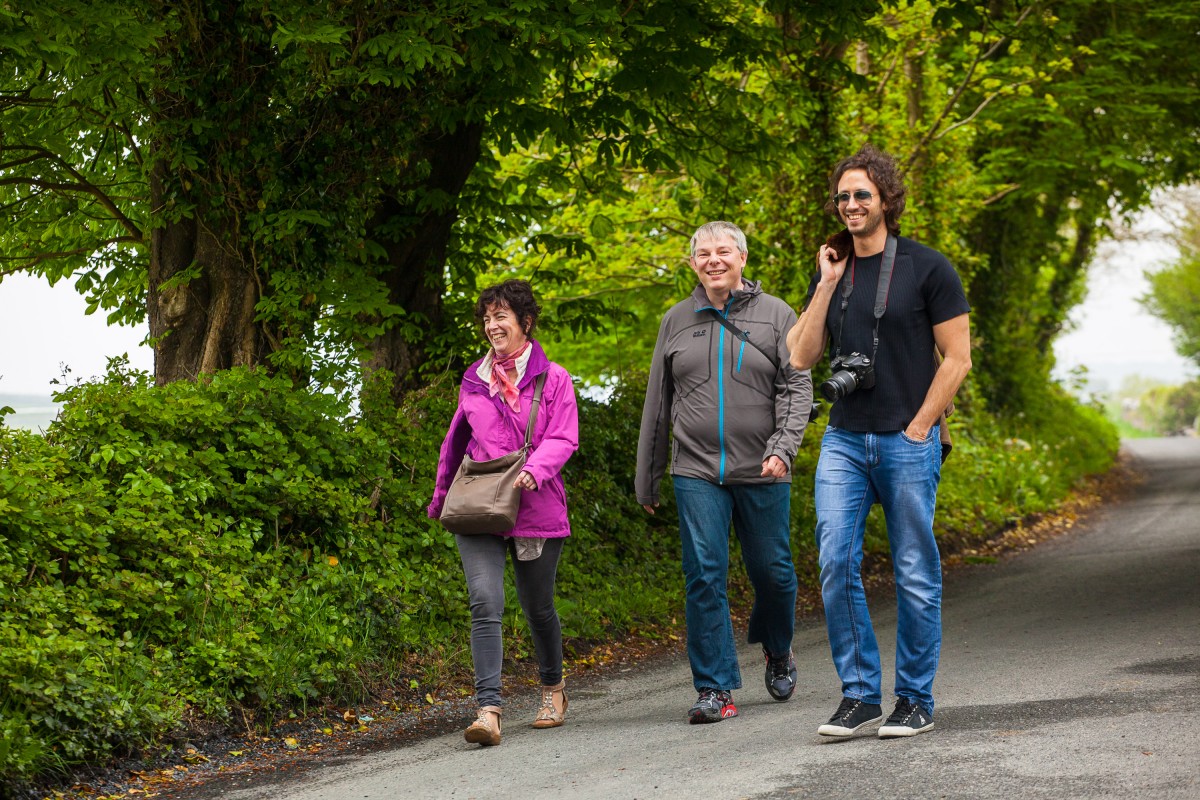 Welcoming the group to Ireland, John Mulcahy, Fáilte Ireland's Head of Food Tourism, said: "We welcome the opportunity to showcase our island, and indeed The Burren, with its range of food trails, festivals, farmer's markets and rapidly growing whiskey, cider and artisan beer industry to these top international journalists.
"With the emergence of a distinctive Irish cuisine, our intention is clear, Ireland aims to become one of the world's hottest new culinary destination and we want to highlight this to our visiting media where they in turn will help to generate awareness by spreading the word when they return home."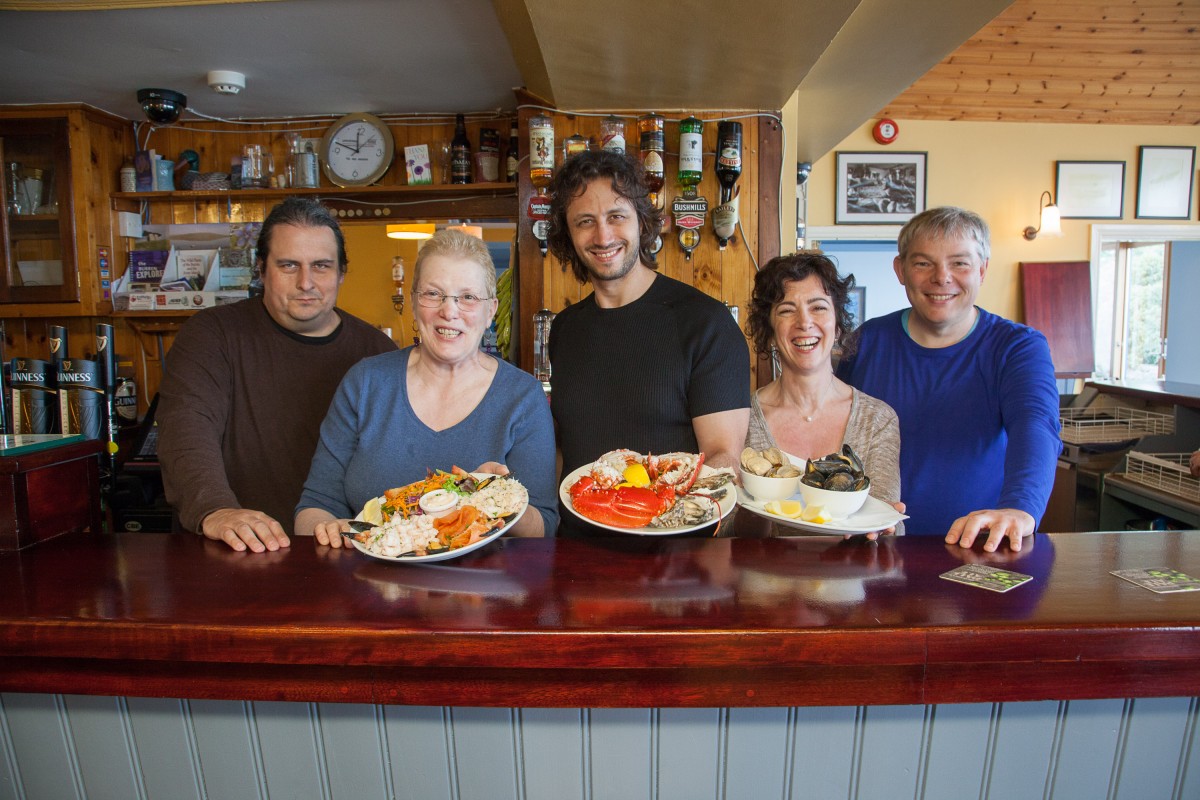 Among the many activities and places on their trip the group will visit Burren Nature Sanctuary to enjoy a wild herb walk with Mary Birmingham to hear about the natural history of the Burren. They will also have the opportunity to meet with a number of local producers on the Burren Food Trail, who were the Irish winner of the European Union 2015 EDEN (European Destination of Excellence) Award.
The group have an action packed itinerary planned by Fáilte Ireland, which includes meeting the diverse producers along The Burren Food Trail, who all have an interesting story to share and are bound together by their commitment to building a sustainable future for the region. Included in their itinerary the group will:
• Enjoy a wild herb walk at the Burren Nature Sanctuary with Mary Birmingham.
• Visit Ireland's most visited natural attraction – The Cliffs of Moher
• Take a tour and tasting at St Tola Goats Farm, and meet the kids!
• Go on a foraging tour with Oonagh O'Dwyer, Wild Kitchen, and enjoy a picnic basket of wild foraged foods.
• Explore the visitor centre at the Burren Smokehouse, with Birgitta Hedin-Curtin and get a taste of the delicious Burren smoked salmon
• Relax in Kieran's Kitchen at The Roadside Tavern, a popular venue with good music, food and locally Burren brewed beer.
• Visit Stone Cutters Kitchen enroute to Lisdoonvarna
• Take a tour of Hazel Mountain Chocolate Factory where all chocolates are produced in small batches with only natural ingredients.
• Savour the Atlantic Ocean at Linnanes Lobster Bar and get treated to some amazing seafood on the Wild Atlantic Way.
• Enjoy a scoop of local produced ice cream with Brid & Roger Fahy at Linnalla Pure Ice Cream Café
• Visit the birthplace of award winning farmhouse Burren Gold Cheese, see the cheesemakers at work at Aillwee Caves and take in the Birds of Prey Centre."