The Sligo businessman who has spent tens of thousands of Euro transporting a former passenger jet by sea to Sligo, has been refused permission to sail with his plane.
David McGowan, who purchased a Boeing 767 jet for his glamping village in Enniscrone, was due to travel on the tug boat that's hauling the barge carrying the aircraft.
The barge was floated on the high tide at around 5.30 this evening and Mr McGowan and his team were due to board the tug once it had taken the barge on tow.
However, according to Mr McGowan, a representative of the Department of the Marine prevented him from travelling.
It's understood this was because Mr McGowan and his team didn't have the necessary paperwork.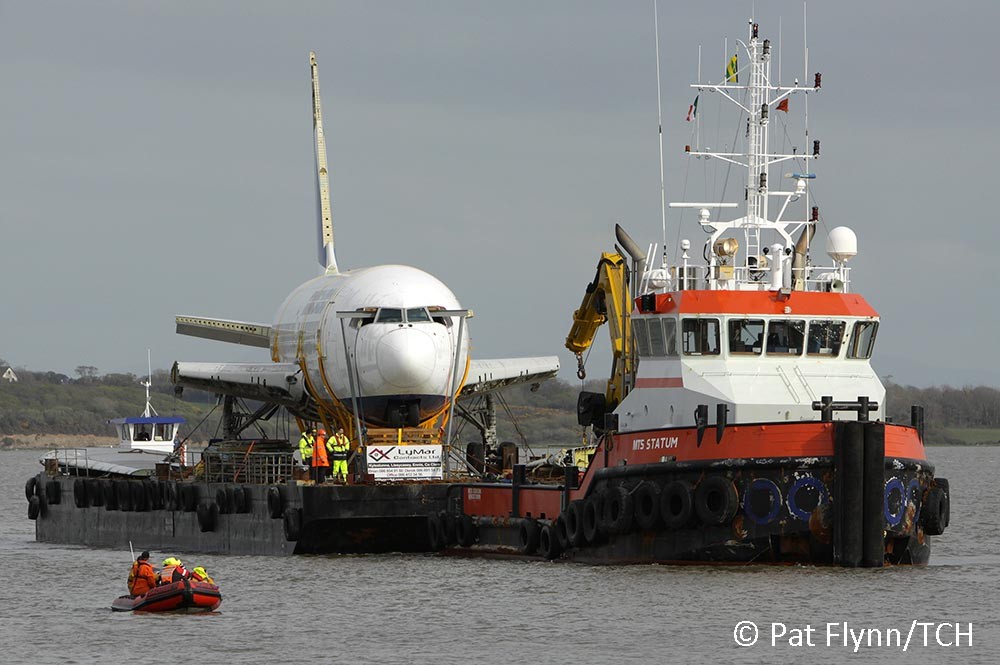 Mr McGowan said: "It was something about a 'safe pass' but I have to look into it. I never heard of a 'safe pass'."
"We are very disappointed. It has really ruined the day for us. We weren't going to be on the deck. We had a room below provided for us so I don't think there was a safety issue," he added.
Mr McGowan is hopeful that the barge carrying the jet will arrive in Enniscrone in the early house of Saturday morning.