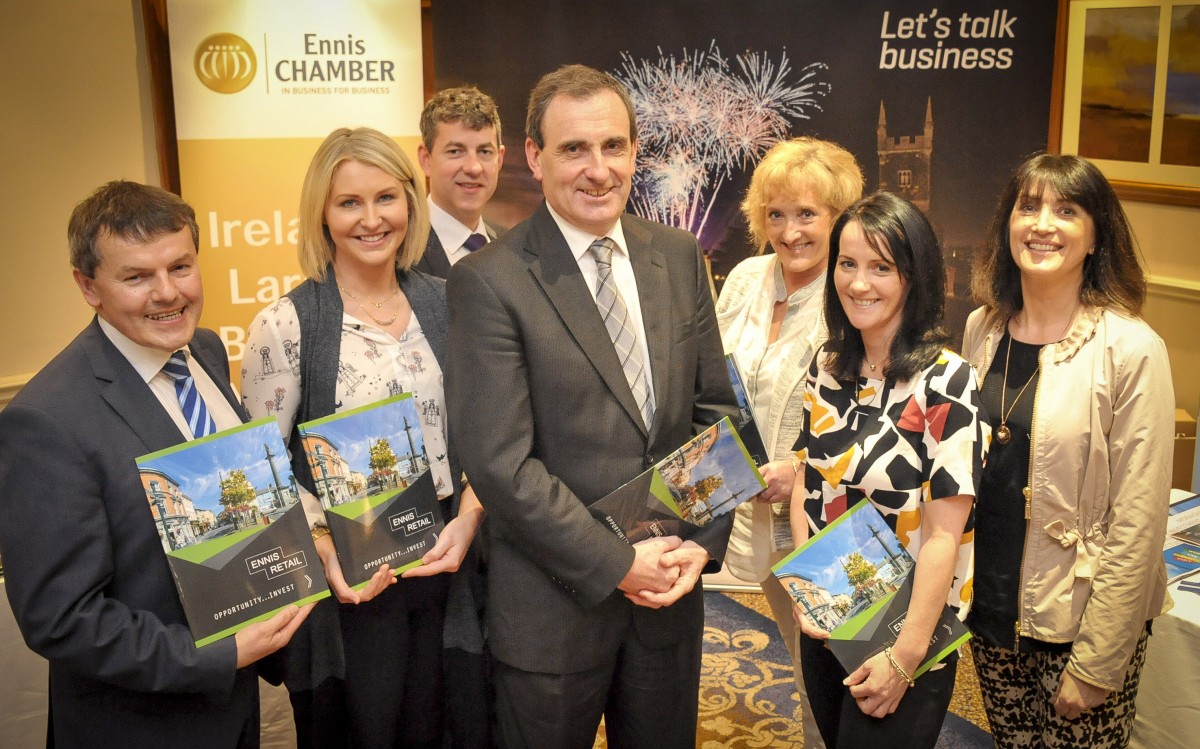 Efforts are being undertaken to attract new retail business into Ennis, Ireland's largest town.
The collaboration between Clare County Council and Ennis Chamber was announced at the 2016 Retail Retreat recently hosted in Carlow by Retail Excellence Ireland.
Copies of a prospective package setting out the positive attributes of Ennis as an attractive retail investment location were distributed to more than 600 attendees, which included retailers from all over Ireland as well as global leaders in the sector.
'Ennis Retail: Opportunity…Invest' is also being made available to retailers throughout the country.
"This collaborative approach adopted by Ennis Chamber and the Council is a further step in our shared efforts to promote the development of a vibrant and competitive retail sector in Ennis," said Gerard Dollard, Director of Services and Interim Chief Executive of Clare County Council.
He added, "We recently hosted a hugely successful retail development workshop in Ennis which underlined the breadth and scale of retail activity presently underway in Clare. It is important that local business development and support organisations such as the Chamber and the Local Authority, through Local Enterprise Office Clare, work together to reinforce and build on this positive momentum."
Jean McCabe, President of Ennis Chamber commented, "We have a great opportunity to further develop the retail landscape in Ennis. It's about filling the empty units with progressive, attractive retailers and drawing more customers into Ennis to shop. You will begin to see the fruits of our work appearing over the next couple of months as some great new retailers prepare to open in Ennis."
"We are an attractive location to invest in and this is step two in rejuvenating retail in Ennis. There are still many more issues to address but together, we will achieve our goal and that is to be the new 'Westport!," added Ms. McCabe.
Copies of 'Ennis Retail: Opportunity….Invest' are available from Ennis Chamber, O'Connell Street, Ennis, Co. Clare (065-6842988), and from the Local Enterprise Office Clare, Áras Contae an Chláir, Ennis, Co. Clare (065-6821616 / localenterprise@clarecoco.ie).