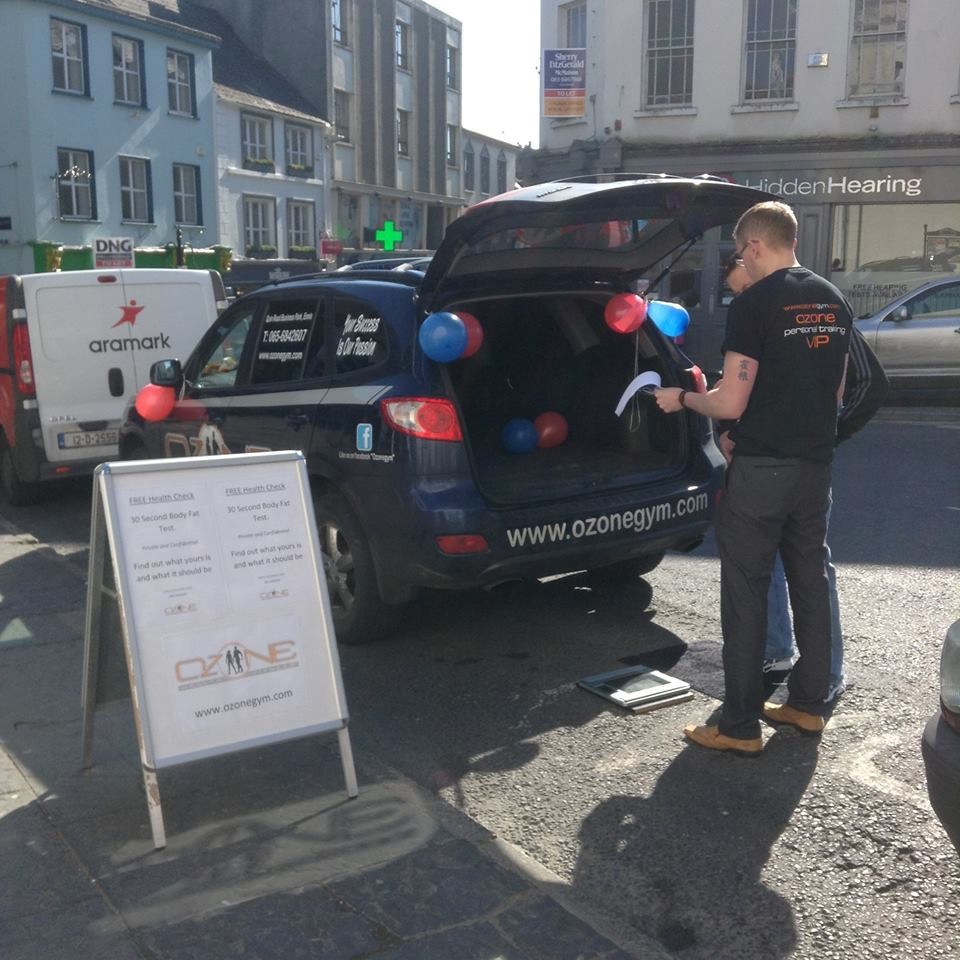 A local fitness club in Ennis has conducted a month long study to determine the "front-line" rate of Obesity in the community but it may also be a telling statistic into how Obesity is transforming the Mid-West.
Ozone Health and Fitness took it upon themselves to tackle the weight issue that's already growing exponentially both in Clare and nationally. Recent statistics from the World Health Organisation show that Ireland is set to become the most Obese country in Europe by 2030. It's not going away and changes need to be made.
Over the course of March 2016 Ozone took to the streets of Ennis, parked up the Jeep and randomly selected people to take part in their Body Fat Test. It only took 30 seconds for someone to try it out but the results reveal a window into the health of the Clare town.
"There is little action coming from the government in tackling this obesity crisis" explains Micheal Hogan, General Manager of Ozone. "Sure there is a lot of 'this needs to be done' but where are the actionable steps. A study by SafeFood Ireland in 2012 shows that the cost of Obesity to our economy is estimated at over €1billion every year. But what about the human cost as well. We, at Ozone, all have family and we see other families touched by deaths as a result of diabetes, heart attack and stroke, a lot of which could have been avoided by improving that person's health. We wanted to highlight this as a burning issue but also encourage people on the streets to get healthy".
The study shows that 42% of those tested are overweight or obese. The age ranges varied from 19 to 74 years and includes men and women. However, the study goes even further showing 61% of men being overweight or Obese which is not far off the recent study detailed in the Lancet Journal showing men, nationally, at 66% in this category. 23% of Women tested are overweight or obese. What this study also reveals is of the remainder that were deemed still in the healthy zone 23% are less than 4 pounds away from being in the overweight category and when asked what they were doing to make sure they stayed in the healthy zone no one had an answer.
"The stats speak for themselves" says Mr. Hogan "if we tested all of these people again in one month's time unfortunately our numbers of overweight or obese would have increased as those teetering on the brink are doing nothing to stop it. That's only in one month. What will this town be like in 10 years!"
If you are concerned about your weight or need help getting in shape you can contact Ozone via email at info@ozonegym.com or call 065 6842607.