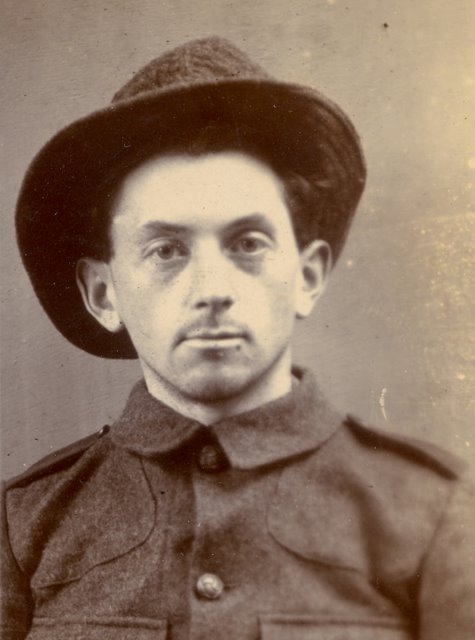 The Clare 1916 Centenary Group has announced a public lecture entitled, 'Peadar Clancy: Clare`s Easter Rising Hero' by author and historian, Cormac Ó Comhraí.
The free lecture will take place in the Courthouse Gallery, Ennistymon on Thursday, May 12th at 7.30pm.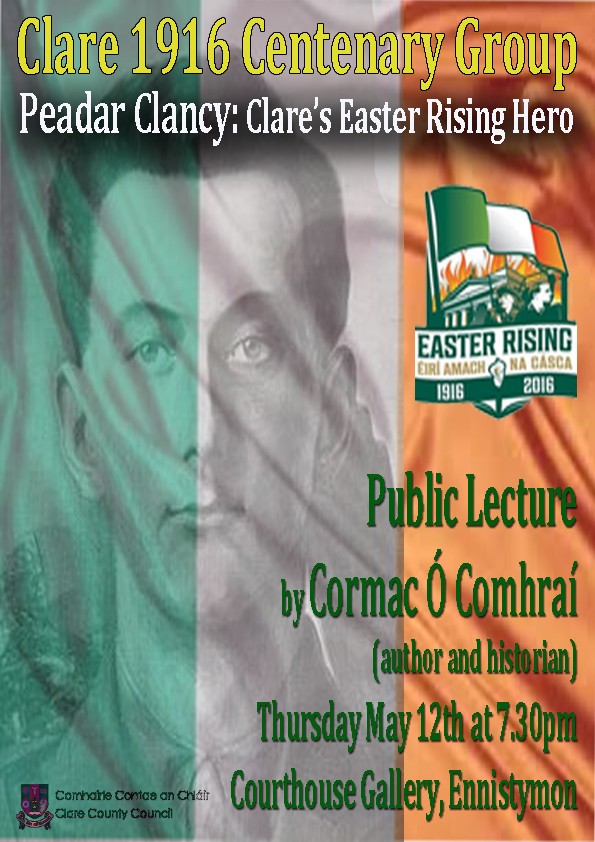 Born into a Fenian family in Cranny, west Clare, Peadar Clancy was one of the most significant revolutionaries to emerge from Clare during the twentieth century. He became involved at a young age with both Sinn Féin and the Gaelic League. A draper by trade., he moved to Dublin in search of work. There he joined "C" Company, First Battalion of the Irish Volunteers.
He fought in the Easter Rising, distinguished himself because of his bravery and was promoted in the field. Clancy was one of those sentenced to death after the Rising. He was spared, however, and was imprisoned in Britain. From then on he became an increasingly significant figure within republicanism. He was highly respected by the leadership and popular among the rank and file members of the IRA.
He was also one of the militants who were determined to force a revolution and counted Dick McKee, Michael Collins and Dan Breen amongst his close friends. By 1920 he was Vice-Brigadier of the Dublin Brigade of the IRA. By the autumn of 1920 he was IRA Director of Munitions and a key planner of the attack on British intelligence agents on Bloody Sunday. Clancy was arrested hours before the Bloody Sunday attacks were to take place. Controversially, he was killed in British Custody the following day.
Official reports alleged that he attempted to escape but republicans challenged this, alleging he was tortured and murdered.