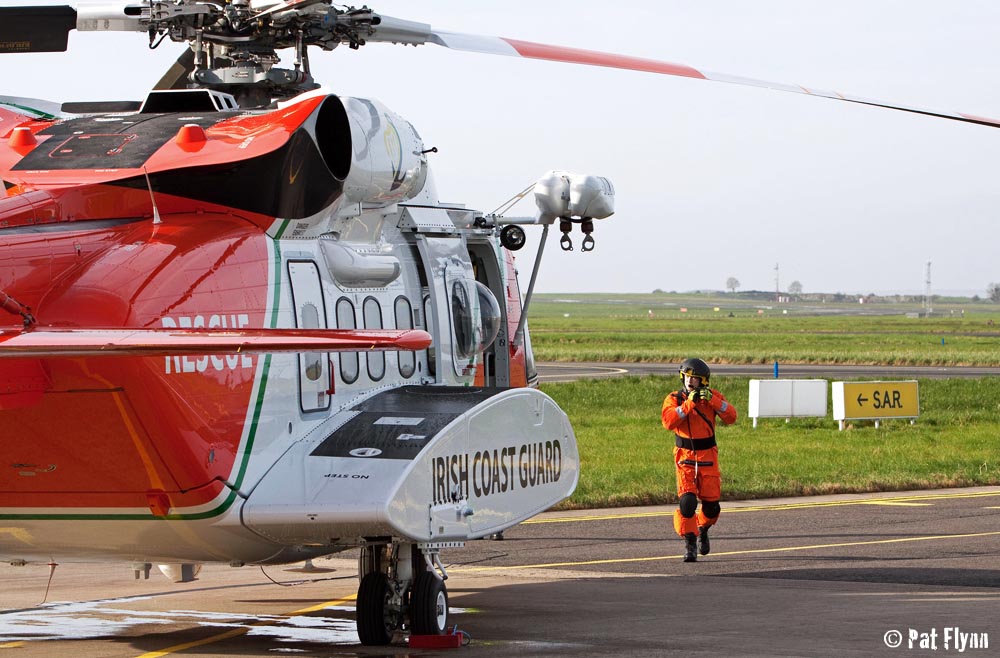 The Irish Naval Service has thanks the Irish Coast Guard's Shannon and Waterford helicopter crews for their assistance in an early morning medevac from one of their vessels.
A crew member on board the L.E. Samuel Beckett was airlifted to hospital in the early hours of yesterday morning after suffering an injury on board.
Irish Coast Guard search and rescue helicopters from Shannon and Waterford were involved in the operation.
The Naval Service has confirmed that a crew member on board the Samuel Beckett suffered a head injury in an 'offshore' incident. The accident happened at around 1.00am about 120 kilometres south of Cork.
The Shannon based search and rescue helicopter, Rescue 115, was tasked to undertake the medical evacuation (Medevac) while the Waterford helicopter – Rescue 117 – was requested to provide 'top cover' communications support.
The crewman was airlifted to Cork Airport from where he was transported by ambulance to Cork University Hospital for treatment.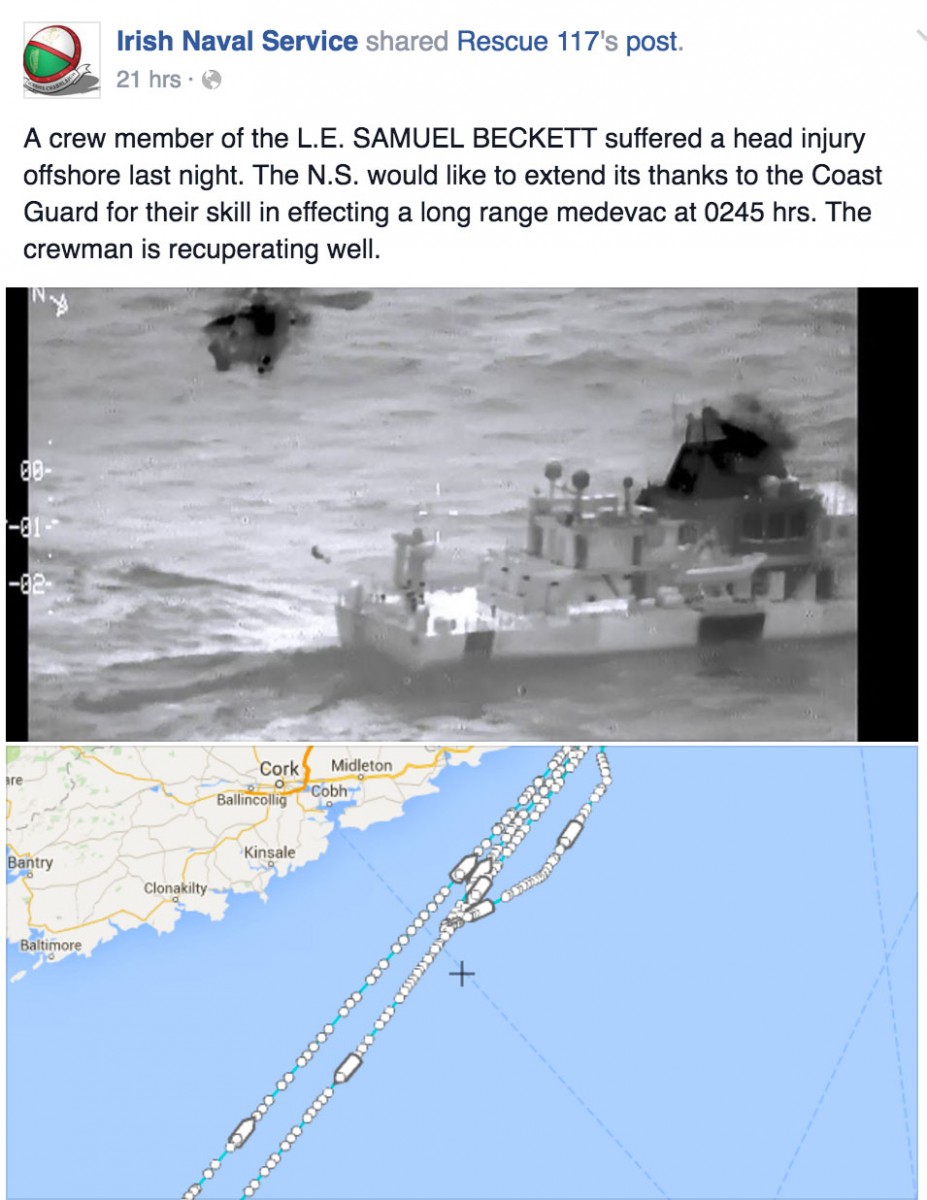 The Naval Service has extended its thanks to the Coast Guard "for their skill in effecting a long range medevac."
The crewman is reported to be recuperating well according to the Naval Service.