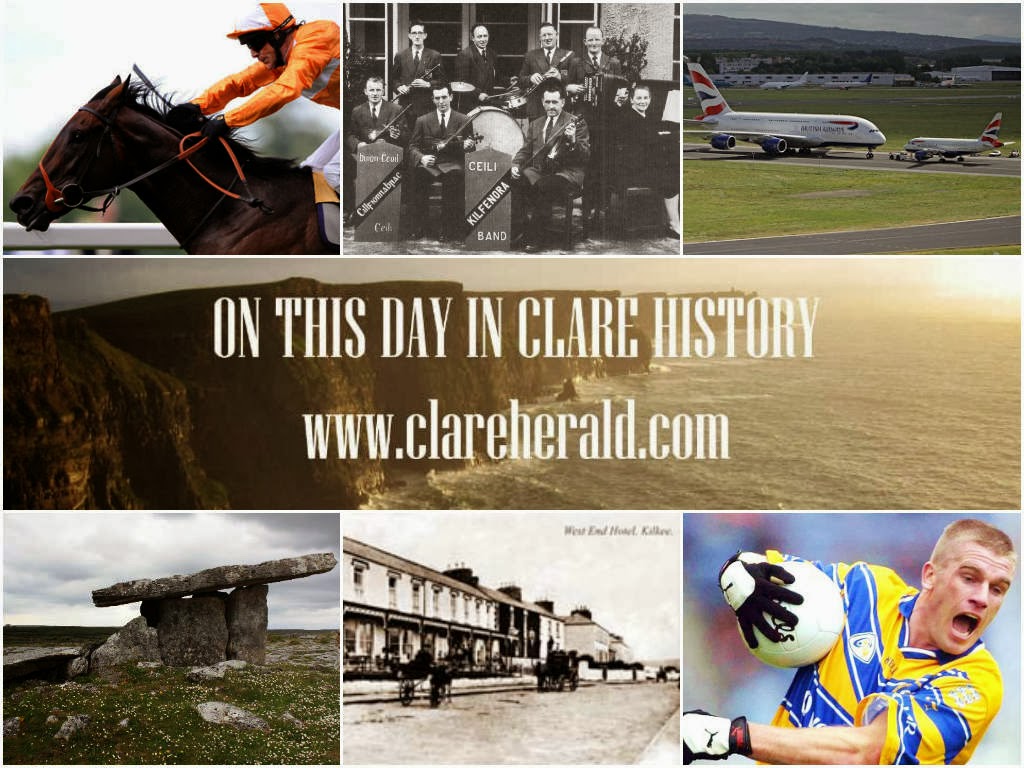 Events that took place on this day down through Clare history.
1395 – Richard II returned to England on this date, confident that Gaelic Irish power had been checked.
1829 – Elected to the office of minister of Parliament for Clare by recently enfranchised Catholics, Daniel O'Connell presented himself at the bar of the House of Commons, but was asked to withdraw for refusing to take the Oath of Supremacy
1847 – Clare M.P. Daniel O'Connell, "The Liberator," died in Genoa. His body was returned to Ireland and buried in Glasnevin Cemetery.
1916 – James McMahon of Clarecastle died fighting with the Royal Munster Fusiliers in France.
1987 – Folklorist and writer, Máire Mac Neill died in County Clare.
2015 – The Shannon Airport European Sport Tourism Summit, the largest sport tourism event in Europe, took place.