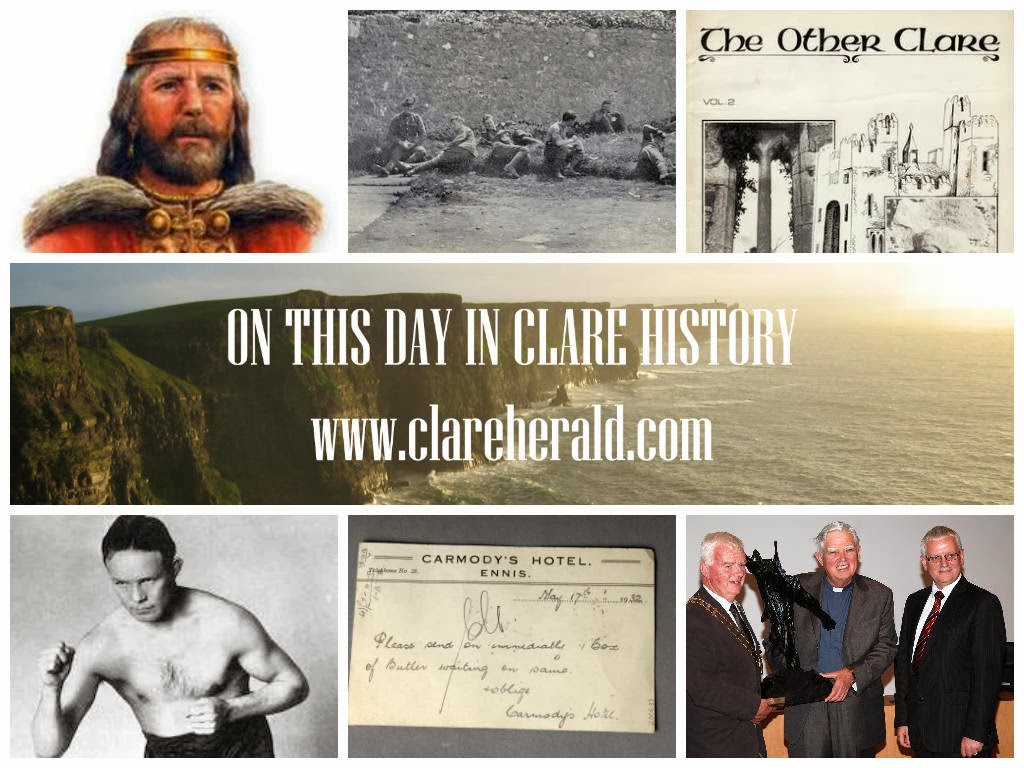 Events that took place on this day down through Clare history.
1902 – Ennis-born Cornelius Shanahan, who was awarded acampaign medal for his service in the Boxer Rebellion in 1900, was transferred from China to Hong Kong and was on duty there for 45 days before being posted to Gibraltar. He would spend the next two years and 331 days at this Mediterranean outpost carrying out duties in support of the Anglo-Boer War in South Africa.
1916 – John O'Donoghue of Clarecastle and a serving member of the Royal Field Artillery wrote a letter from the front during WW1 to The Clare Journal.
1926 – Clare T.D. Eamon de Valera founded Fianna Fáil and hosted its first public meeting.
1945 – Clare T.D. Eamon de Valera responded to Churchill's victory speech during which Churchill took one last jab at Irish neutrality.
1971 – Quin Church was re-dedicated by the late Bishop Michael Harty.
2001 – Proposals to locate the first wind farm off the country's west coast were unveiled. The £100 million project was to be located on the southern lip of the Shannon estuary and was to involve the construction of between 20 and 30 wind turbines.