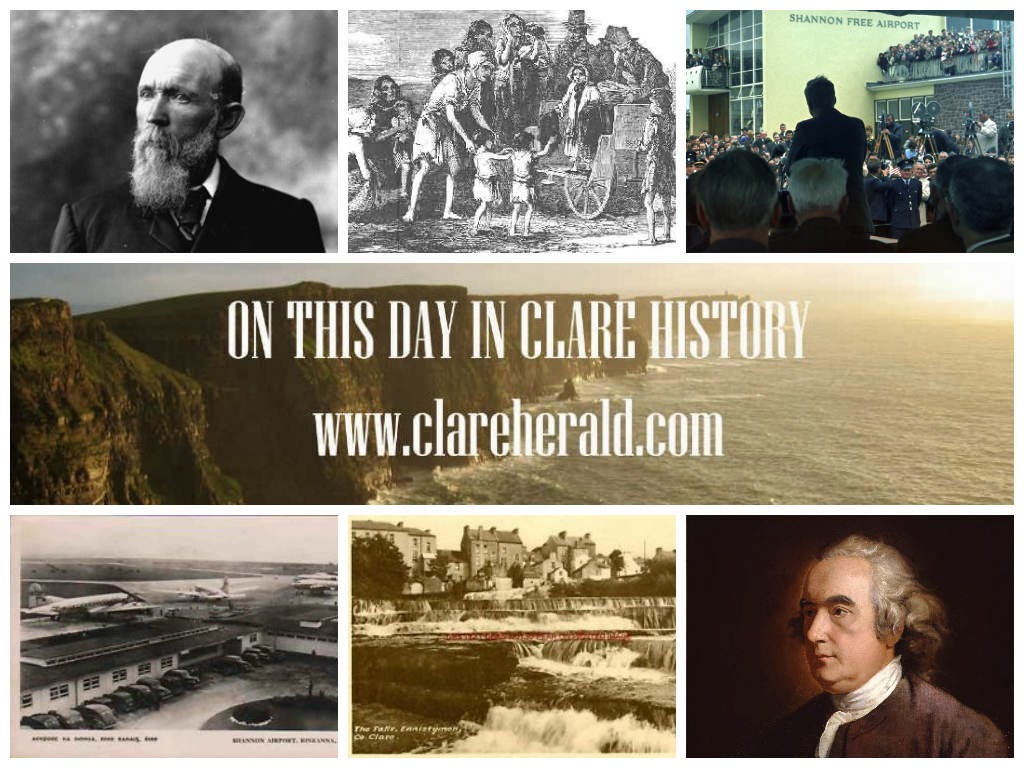 Events that took place on this day down through Clare history.
1915 – Joseph Shanks of Tulla died fighting with the Royal Horse Artillery in Belgium. There is a memorial gravestone for him in Tulla Cemetery that reads, 'Shanks, Joseph P.S., s/o James & Susan killed in action at the Battle of Ypres and interred in Jean Cemetery,Flanders.
1918 – Clare T.D. Eamon De Valera was arrested and deported for internment to England, where he was to remain up to February 1919.
1921 – Patrick (Pat) Keane, O/C Kilnamona A Coy, 3rd Batt., Mid Clare Brigade of the IRA marched with five others to the site of an ambush on enemy lorries on the Ennis Corofin Road (at Toonagh) (F. Barrett O/C).
1949 – The British Government recognized the Republic of Ireland.