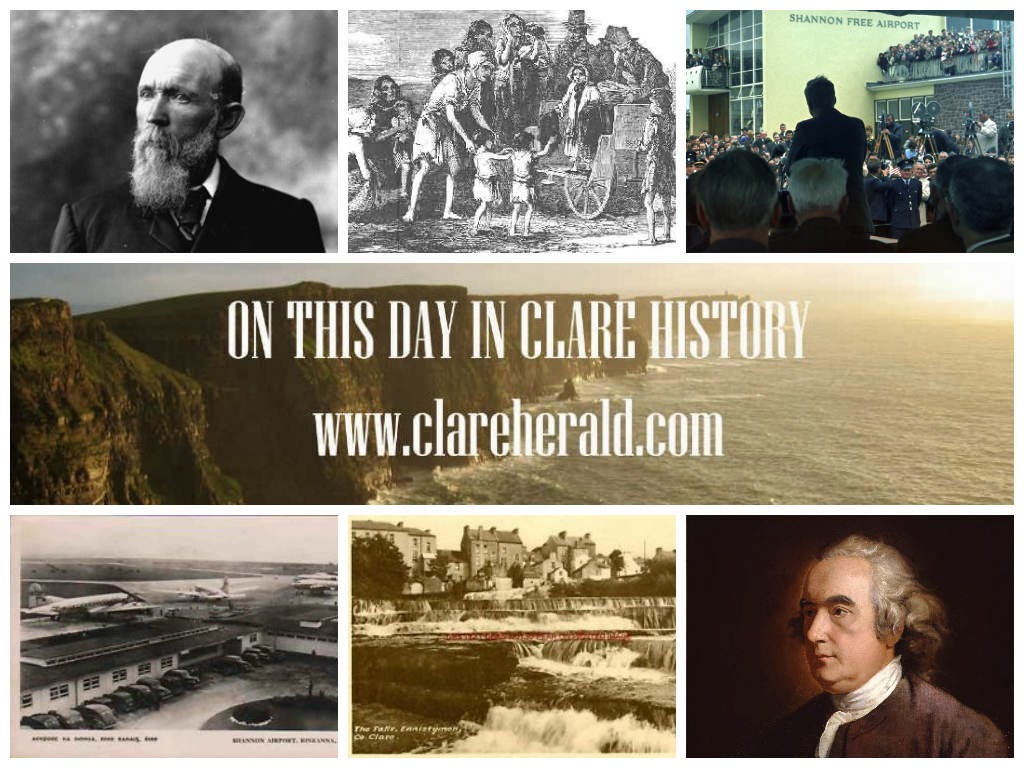 Events that took place on this day down through Clare history.
1873 – Michael Brennan and his nephew Tom Brennan, John McNamara, Pat Carmody and Seamus Crotty drowned when a large wave swept them off their ship (Nico) close to Kilbaha Harbour.
1916 – Irish patriot Cornelius "Con" Colbert, the son of Honora Colbert (née MacDermott) of Cooraclare, was executed in Kilmainham gaol for his part in the Easter Rising.
1968 – The below photograph was taken at a reunion of the East Clare Brigade of the Old IRA, at Knappogue Castle. During the War of Independence Clare County Council held their meetings at Knappogue Castle where they were guarded by the East Clare Flying Column. Michael Brennan, General of the East Clare Brigade also used the castle as his headquarters during that time.
2013 – Natural History was made in East Clare, with the first White Tailed Eagle chicks born in Ireland in over 100 years successfully hatching in Mountshannon.
2016 – Clare won their first National Hurling League title in 28 years beating Waterford at Semple Stadium.