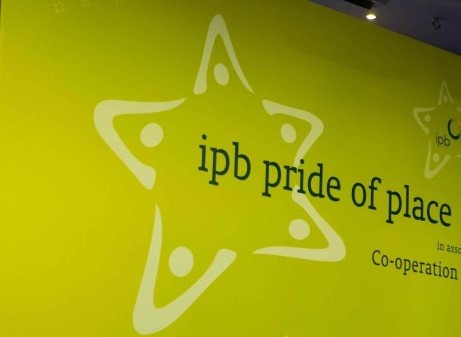 Clare Bus and Ogonnelloe Exchange will represent County Clare in the 2016 IPB Pride of Place competition.
Clare County Council has announced that Clare Bus has been nominated to participate in the Reaching Out Initiative category while Ogonnelloe Exchange will take part in the Community Enterprise Initiative category.
The nominated Clare projects will be hoping to emulate numerous local successes in the competition of recent years, including the first place award to Doonbeg Community Development in 2015, Killaloe and Tuamgraney's Runner-Up finishes in 2014 and Miltown Malbay's first place award in 2013. Clare County Council also won a special award in 2014 for its contribution to the competition since it was first established in 2003.
Ogonnelloe Exchange is a local community development organisation established in 2015. Among the projects undertaken by the group to date is the provision of a 4-kilometre footpath between Ogonnelloe and Tuamgraney, as well as the establishment of a café at Ogonnelloe Hall.
Clare Bus is a registered business name of Clare Accessible Transport. It began operating in 2003 with one easy access bus operating in East Clare. Steady progress has led to a network of flexible services throughout Clare and parts of South Galway operated by 9 low floor buses. The entire fleet has been secured through funding from private sources and the HSE.
Judging for Pride of Place 2016 takes place between June and August with both Clare projects being assessed under the following criteria: 'Impact on Community'; 'Innovation'; 'Sustainability'; 'Local Leadership'; 'Management' and 'Overall Impression'. Winners, runners up and special award recipients will receive a trophy and a small monetary prize at November's awards ceremony, at a location and date yet to be confirmed.
Cllr. James Breen, Cathaoirleach of Clare County Council congratulated the two nominated projects adding, "Clare has a proud and lengthy track record of success in this all-island competition which aims to showcase the breadth and scale of wonderful work carried out by communities throughout Ireland. I wish Clare Bus and Ogonnelloe Exchange every success as they prepare for the judging stage of the competition this summer. It's a wonderful opportunity for everyone involved."
Philomena O'Connell, Pride of Place Co-Coordinator added: "This competition offers communities the opportunity to showcase the positive contribution that local groups make to the overall enhancement of their localities. This year, we received expressions of interest from towns and villages all over Clare. Clare County Council looks forward to cooperating with the two successful nominees with their preparations ahead of the judging season."
Further information on the competition is available at www.prideofplace.ie.