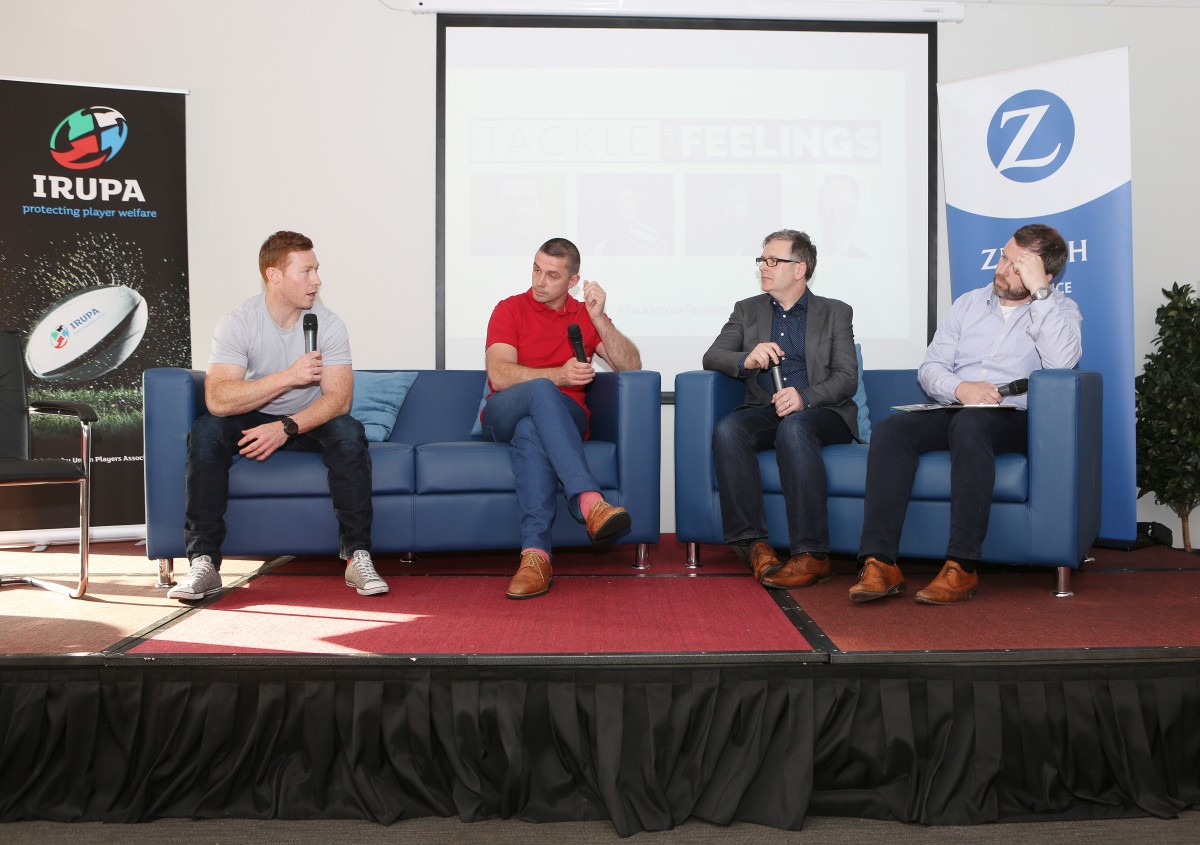 IRUPA in partnership with Zurich hosted a free mental wellbeing panel discussion as part of its 'Tackle Your Feelings' campaign this week at Thomond Park.
Some members of the discussion panel included Munster scrum-half and Tackle Your Feelings Ambassador, Cathal Sheridan, who recently came forward to tell his own personal story about the impact of injury on his mental wellbeing, former Munster and Ireland flanker Alan Quinlan who has openly spoken about his experience of tackling depression and Clonlara's Marcus Horan who was MC at the event. Dr Eddie Murphy, Clinical Psychologist and Tackle Your Feelings advisor added to the discussion by providing practical advice as to how attendees can proactively manage their mental wellbeing.
The discussion explored the importance of taking care of your mental wellbeing and how people in Ireland need to be more proactive in resolving emotional challenges before they escalate into a crisis. The discussion is another step towards achieving the vision of a society that embraces emotional vulnerability.
Research conducted by IRUPA demonstrated that over half (53%) of Irish adults have gone through a challenging life event but did not discuss their feelings with anyone. Additionally, 71% feel that they would be treated differently if they had a mental health issue and other people knew about it.
'Tackle Your Feelings' is an all island mental wellbeing campaign which sees national and international rugby stars come forward to tell their own personal story of the issues they have faced off the pitch.
For more information click here. All photos by Liam Burke (Press 22).