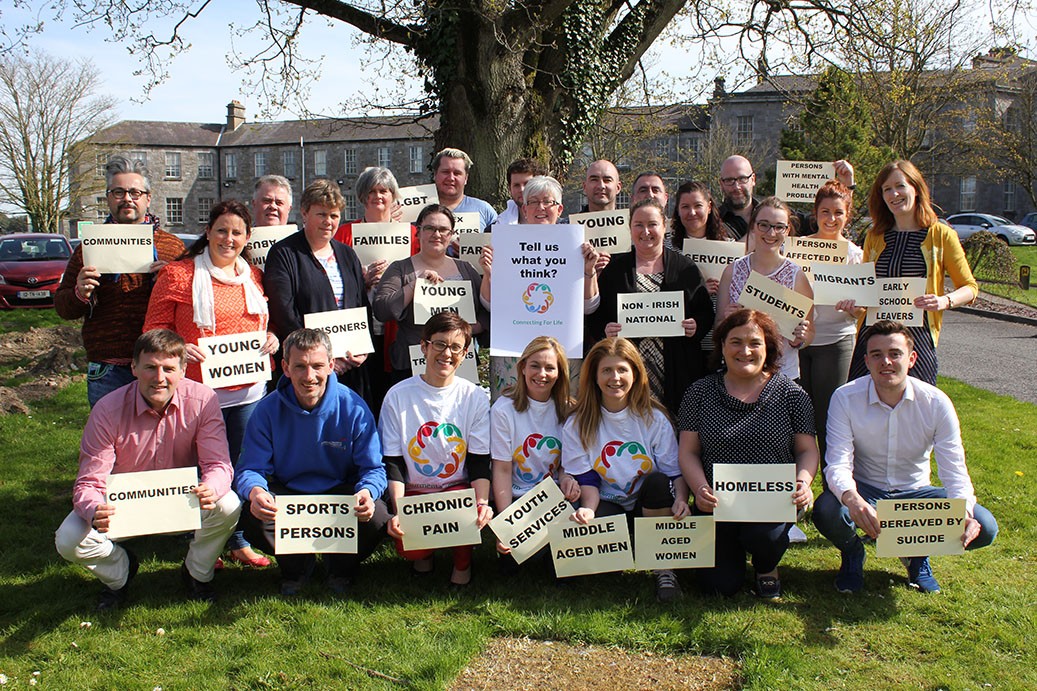 HSE Mid West Community Healthcare, in partnership with local organisations and community and voluntary groups, is developing a Suicide Prevention Action Plan for the Mid West.
Mary Kennedy, Suicide Resource Officer for HSE Mid West explained "The National Office for Suicide Prevention (NOSP) developed a new national strategy for suicide prevention called, Connecting for Life in 2015. The strategy incorporates international best practice, builds on previous prevention measures and aims to reduce the risk factors for suicidal behaviour."
"We are now working alongside the NOSP to prepare our own local action plan specifically for the Mid West region. There are a number of actions that will be coordinated at a national level which will support what we decide to do locally."
During the month of May 2016, we want as many people as possible to tell us what they think should be included in the local plan.
"Suicide prevention is everyone's business and we all need to be aware of what we can do individually and as part of our community to promote mental health and reduce suicide" said Bedelia Collins, Senior Health Promotion Officer, who is part of the team preparing the local action plan.  "Currently, a number of focus groups are being held with key priority groups across the Mid West Region on the themes of Suicide Prevention and Mental Health and Wellbeing. We are delighted at the enthusiasm of the participants to contribute and have their opinions heard. We also want to hear from the wider community. We will be distributing postcards to local Family Resource Centres which have just two questions we would like people to respond to, and we also have an online survey or people can get a paper survey by calling 061 461454."
"We have a great team working on the project drawn from all sectors of the community including Youth Services, Gardaí, Family Resources Centres and local authority. We also have experts in the area of mental health from both Government and non-Government organisations. This wide membership will ensure that the action plan will take account of the range of groups, organisations and services that need to work together to prevent suicide. While we may not be able to include all suggestions in the plan we will review all the ideas and recommendations taking into account relevant evidence and the National Strategy, Connecting for Life actions to develop our Mid West action plan.  We are asking for the people and communities of Limerick, Clare and North Tipperary to take part in this important consultation process".