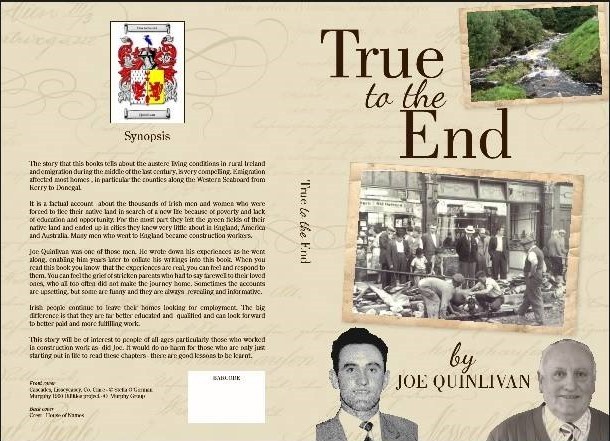 Our book reviewer, Sally Vince, looks at books about Clare or by a Clare-based author. This time Sally reviews True to the End by Joe Quinlivan.
"The story that this book tells about the austere living conditions in rural Ireland and emigration during the middle of the last century is very compelling. Emigration affected most homes, in particular the counties along the Western Seaboard from Kerry to Donegal.
It is a factual account about the thousands of Irish men and women who were forced to flee their native land in search of a new life because of poverty and lack of education and opportunity. For the most part they left the green fields of their native land and ended up in cities they knew very little about in England, America and Australia. Many men who went to England became construction workers.
Joe Quinlivan was one of those men. He wrote down his experiences as he went along, enabling him years later to collate his writings into this book. When you read this book you know that the experiences are real, you can feel and respond to them. You can feel the grief of stricken parents who had to say farewell to their loved ones, who all too often did not make the journey home. Sometimes the accounts are upsetting, but some are funny and they are always revealing and informative".
Joe was brought up, and rarely went far from, Lissycasey, Co Clare, in the 1940s. In 1954, at the age of 17, he left Ireland to look for work in the UK, as did very many other young people in that decade. This is Joe's story of those first years, picking up work on construction sites as and when he could, and trying to earn enough to live on and send money home to his mother and sister. It is also the story of many other young Irish men and women, far away from home, missing their families but trying to make the most of their new lives.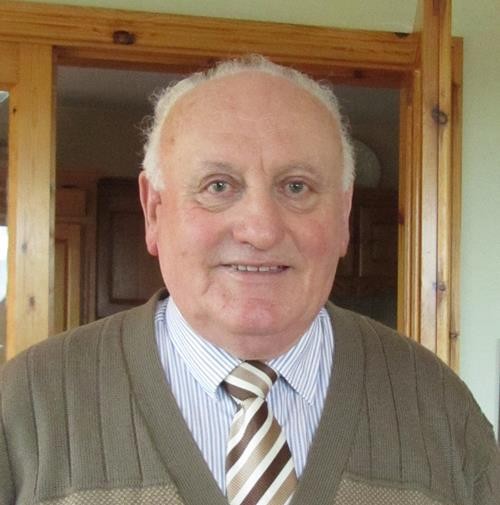 Joe writes vividly about his upbringing in Lissycasey, about how scared he was leaving home, seeing Dublin for the first time and travelling on a noisy, crowded and not too stable ferry, finding work, living in often cramped and dirty digs, and travelling the country to work on construction sites where the phrase "health and safety" had yet to be heard.
I really like Joe's writing, which is suffused with warmth and humour. I could so easily imagine the situations he describes. It was a hard life, with always someone trying to make an extra few pounds (that didn't always go well, although a few people had heavier wallets than they should have done), sad stories of people who couldn't adapt to their new lives, or those that were injured or killed in the workplace. But there was also a lot of fun, and people pulled together and helped each other out. Firm friendships were made and marriages celebrated. There were regular dances in the Irish dance halls, and many a night spent in the pub.
Some of the emigrants of the 1950s returned to Ireland, but many, like Joe, made their homes and brought up their families abroad. But although he lives over the water, Joe, now over 80, will ever be a Clareman, True to the End.
Not only is this an interesting memoir, it is also a good narrative on the social history of emigration from Ireland and how the Irish worked together (and sometimes against each other) when abroad. The book includes twelve pages of photographs and the preface is written by Professor Cathal O'Donoghue, Head of the Teagasc Rural Economy and Development Programme.
True to the End is available from local book shops and online.