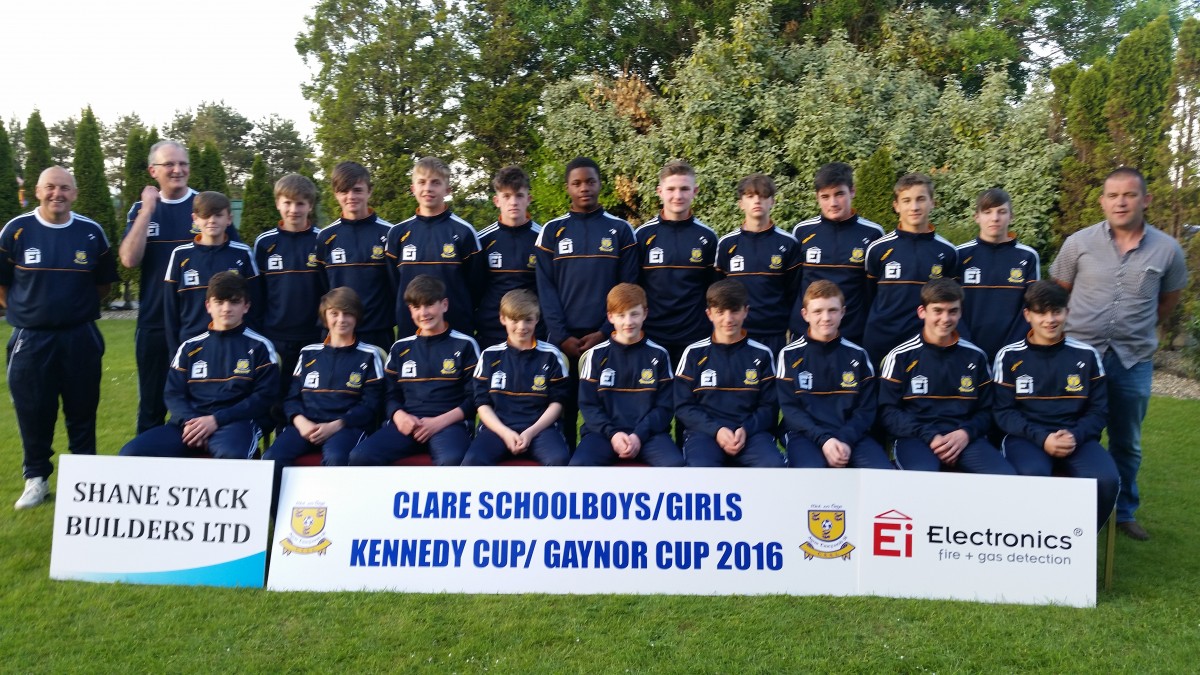 Clare have got off to a winning start in the Kennedy Cup.
Managed by David Kerin, the Banner had a 2-0 win over Limerick District in their opening game of the prestigious U14 soccer competition played on Monday afternoon in the University of Limerick.
In a close contested first half the sides were deadlocked at the sounding of the half-time whistle. That all changed on the forty second minute as Ennis Town's Abdul-Lai Saidi struck for goal on the forty second minute. Clare went from strength to strength and just over ten minutes later they led by two as Eoin Guerin of Burren Utd slotted home a free kick.
Limerick Desmond edged out the Midlands in the other Group 2 clash. It finished 2-1 in their favour as Brian Ahern netted twice to secure the win.
It's a 10:30 start for Clare on Tuesday morning as they come up against Limerick Desmond with the winner on course to top the group. The final group game kicks off at 16:00 as Clare do battle with the Midlads.