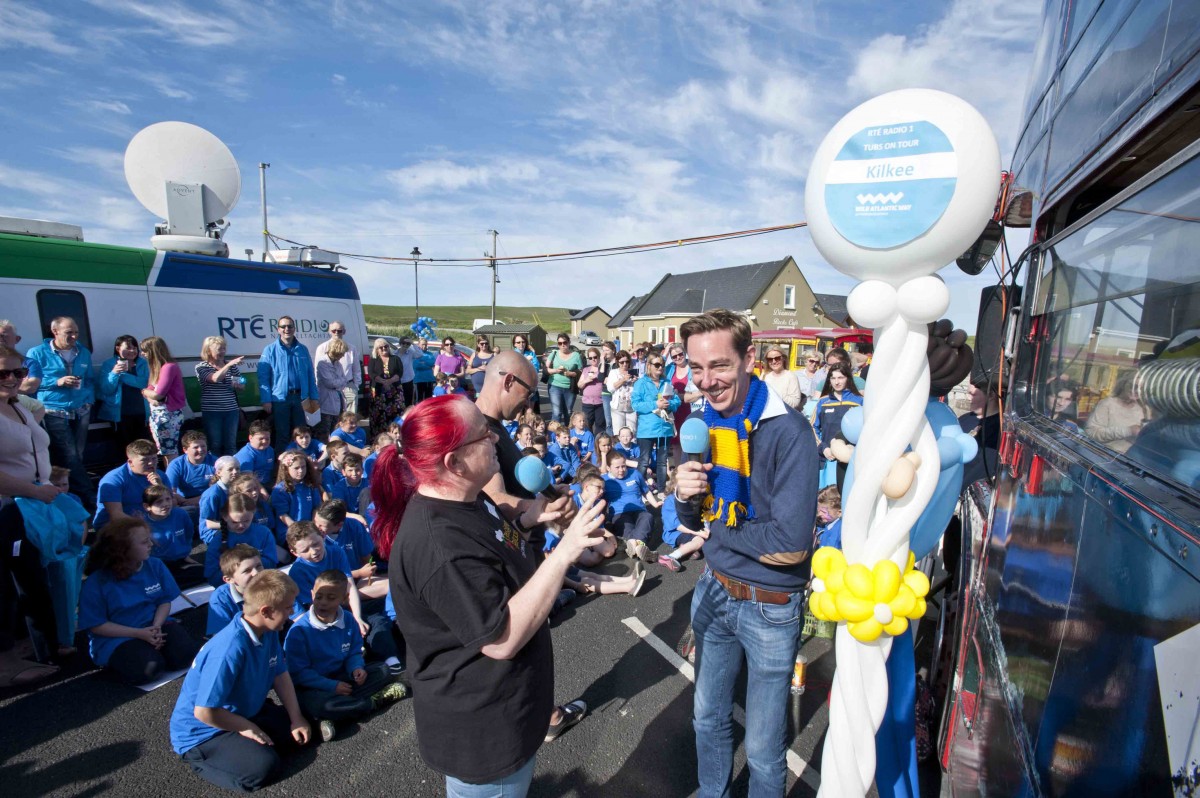 Kilkee welcomed RTÉ to the Clare coastal town for a special edition of the The Ryan Tubridy Show. 
The Ryan Tubridy Show  broadcast live from Kilkee on Thursday as part of Fáilte Ireland's summer marketing campaign with RTÉ Radio 1 on the 'Tubs on Tour on the Wild Atlantic Way' summer holiday broadcasts.
This comes in the week that Ryan Tubridy picked up his first stamp on his 'Wild Atlantic Way Passport' – a new visitor passport developed by Fáilte Ireland and An Post to encourage greater visitor exploration along the west coast route.
Ryan spent the morning chatting with local schools and tourism businesses from the surrounding area and discussing some of the many activities and experiences available to anyone touring the Wild Atlantic Way.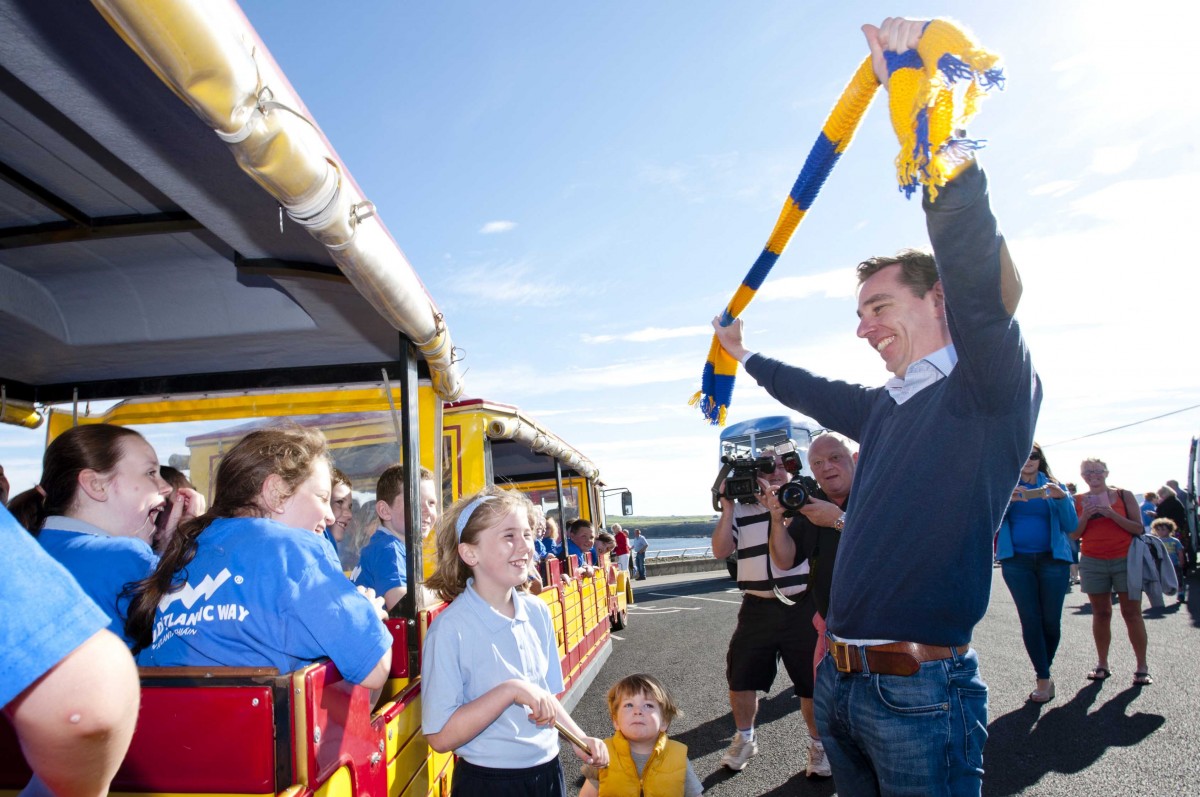 The Wild Atlantic Way Passport provides visitors to the west with a recorded souvenir of their journey along some, or all, of the 188 Discovery Points on the world's longest coastal touring route. Each Passport contains a section for each of the various zones along the route and visitors to Discovery Points can call in to the local Post office to have their passport stamped with a unique motif for each one.
Fiona Monaghan, Head of the Wild Atlantic Way, with Fáilte Ireland commented: "We are delighted that Ryan has decided to experience the Wild Atlantic Way first-hand and more importantly tell his listeners all about it. This is the third consecutive year the show has chosen to showcase the Wild Atlantic Way.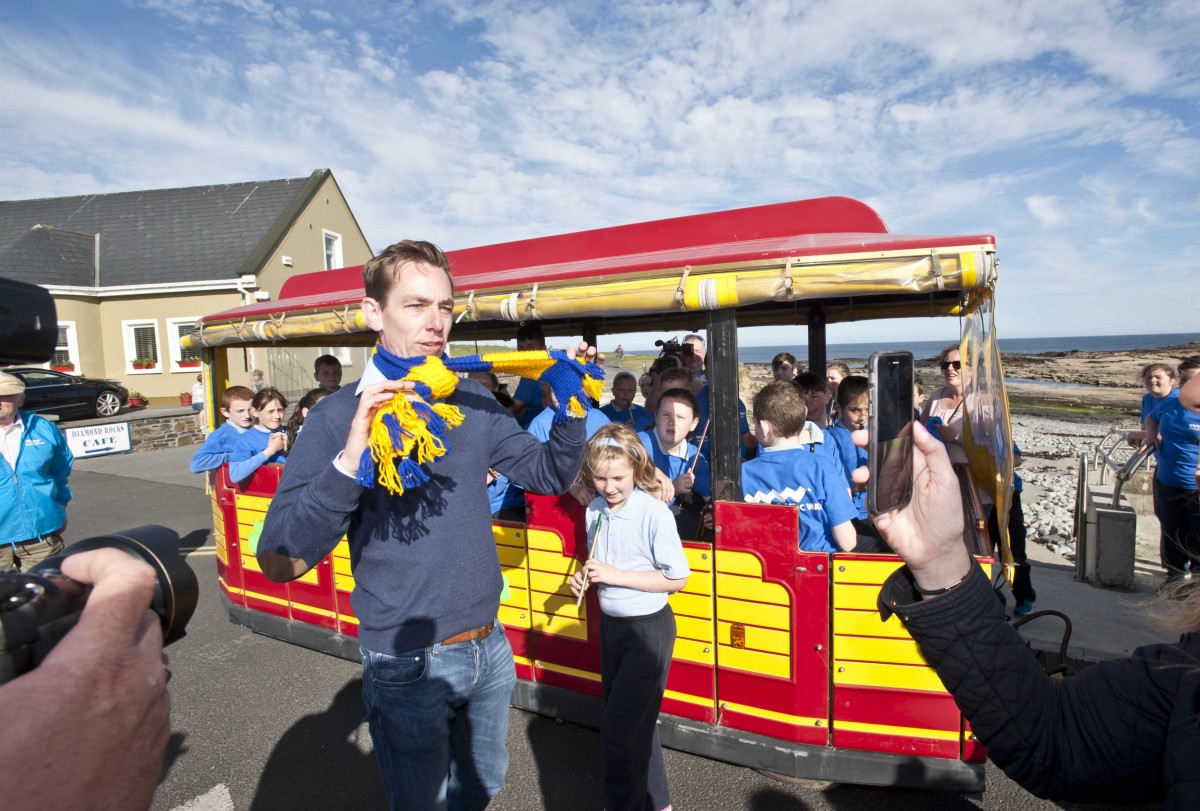 The Wild Atlantic Way Passport may be purchased for €10 at over 130 selected An Post Offices, along the Wild Atlantic Way route as well as at Dublin's GPO and St Andrew's Street Post Offices.
Speaking about the new Wild Atlantic Way Passport initiative, Ms Monaghan, emphasised: "This passport is a wonderful way for visitors to record their experiences along the Wild Atlantic Way. However, by encouraging visitors to visit local towns to get their passport stamped in the Post Office, we also hope the passport will help increase tourist activity and engagement with people and places along the route.
She concluded "The passport is also neatly placed to encourage a return trip for those that have part-completed their passport – and we will be urging visitors to think about completing their collection of Wild Atlantic Way stamps over a number of years."