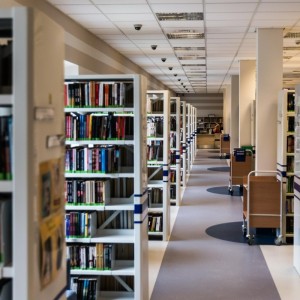 Clare's 17,877 library members will shortly be able to enjoy a range of expanded services courtesy of a new national Library Management System (LMS) that Clare County Library and ten other library authorities nationwide have signed up to.
The Sierra system, which is an initiative of Libraries Ireland and is managed by the Local Government Management Agency's Libraries Development section, will enable Clare County Council Library Service members to use the services of the other participating counties, namely Donegal, Galway, Kerry, Kildare, Limerick, Louth, Mayo, Meath, Tipperary, Waterford, Wexford and Wicklow.
Clare County Library says the transition to the new system is scheduled to take place next Friday (July 8th) and will necessitate the temporary closure of the Library's online catalogue, as well as all local branch libraries on the day before (Thursday) and for much of Friday.
"While we regret having to close the library branches for a short period, we are confident that the new LMS will greatly benefit our members," said Helen Walsh, Clare County Librarian.
She added, "Following the move to Sierra, members will have a much wider range of books and other items to choose from, they can return borrowed books and DVDs to any branch of the participating library services, they can reserve up to 12 items at no charge, and books and other items 24/7 can be reserved and renewed using the online service."
Members of the public wishing to find out more about opening times at library branches across Clare next week can contact 065 6846350. Further information on the Library Management System is available from www.clarelibrary.ie.