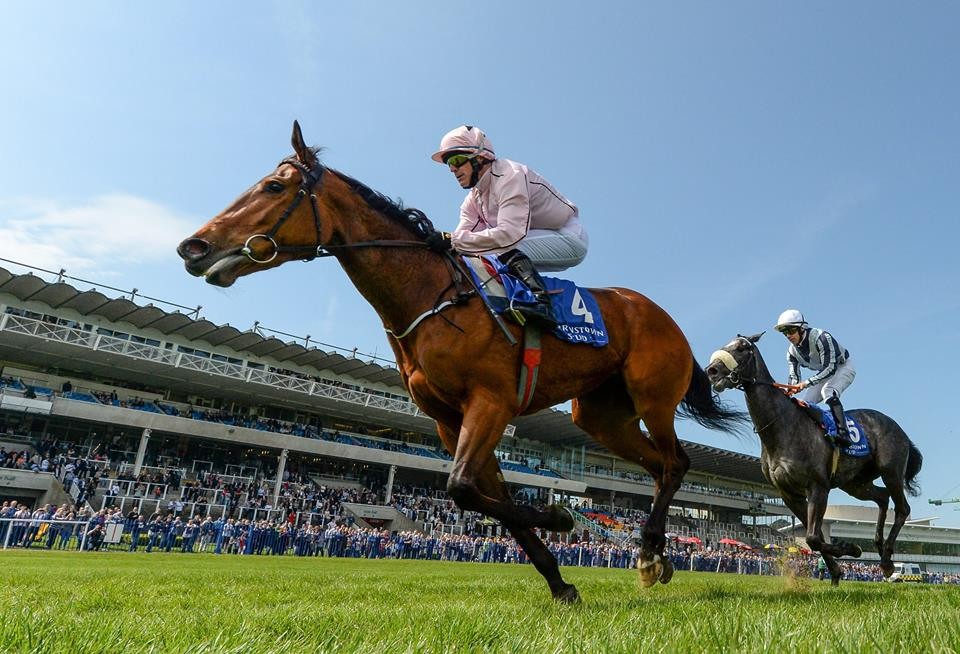 Clare jockey Kieran Fallon has announced his retirement from the saddle.
A champion jockey on six occasions and rider of sixteen Classic Winners in Britain, he returned to European action at the beginning of the year after developing a friendship with Curragh based trainer Michael O'Callaghan.
Kieran took a fall in the Curragh gallops last Wednesday and this had a factor in his decision to retire. O'Callaghan is quoted as saying "He just said he's 51 now and doesn't bounce like he used to."
Fallon rode over 2,000 winners in his career. He started as an apprentice on the Curragh with Kevin Prendergast before moving to the north of England in 1982. Based with trainer Jimmy Fitzgerald, he slowly won admirers and came to prominence when landing some gambles for trainer Lynda Ramsden and her husband Jack in the early 1990s.
Making a statement on the Ballinruan man's behalf, Dr Adrian McGoldrick chief medical officer at the Turf Club revealed that Kieran had been battling severe depression and this impacted on his decision to retire.
"Kieran is suffering from severe depression. When he came to me before getting his licence to ride this year it was clear he was suffering from depression and I treated him with anti-depressants. He told me that he hadn't intended to make a comeback but decided to do so having been encouraged by Michael (O'Callaghan). But he rang me last week and said his situation had got worse. I met him and on Sunday he told me he didn't feel strong enough to speak to anyone in the media about his situation and asked me to speak on his behalf".
"He told me that he has lost the motivation to continue his riding career and wanted people to know about his decision to retire. He said it was time to move on once his depression has been managed. In recent years he found himself suffering from profound fatigue but nothing physically wrong was found when doctors examined him."
O'Callaghan hailed Fallon "one of the best of all time" and revealed he will remain at the Curragh as a work rider and advisor. Regarded as an excellent judge of a horse's ability on the gallops and in possession of a thorough knowledge of the programme book, Kieran's supporters are keen that he will stay involved in the sport.
The Samaritans  can be contacted by phone at  116 123. This number is FREE to call. The 1life Freephone  is available 24 hours a day at 1800 247 100 or text the word HELP to 51444. The 1life service is of particular relevance to people who are feeling very low, have had suicidal thoughts.