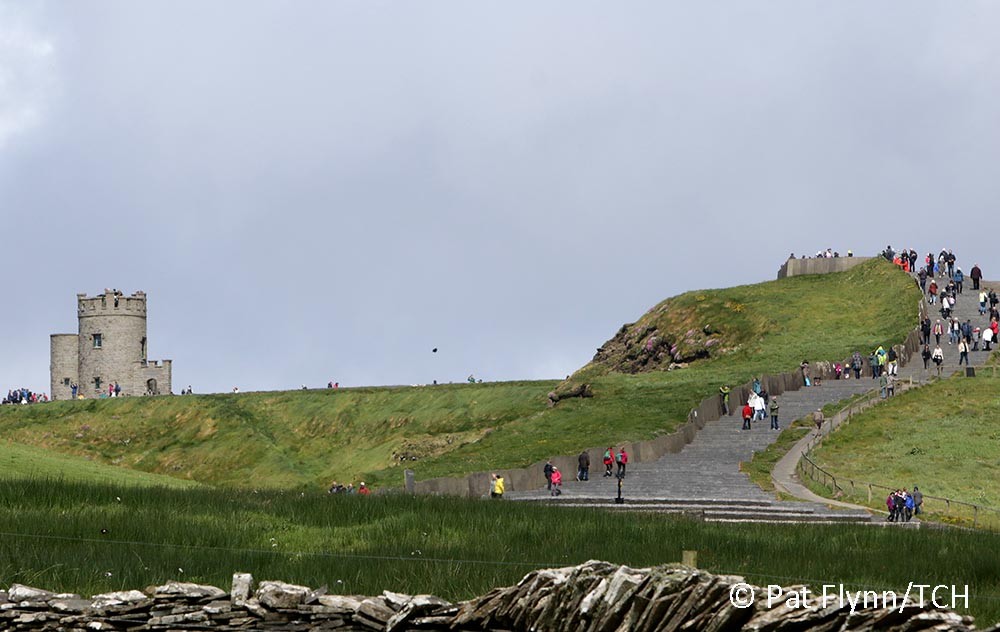 For the third year in a row, the Cliffs of Moher Visitor Experience in County Clare has recorded one million visitors within a calendar year.
The world-famous visitor attraction, the second most popular in Ireland, reached the figure on 22 August 2016 three weeks ahead of the date the milestone was reached in 2015 and seven weeks earlier than the same point in 2014. The North Clare attraction is now on track to exceed its record visitor total of 1,251,574 people in 2015.
The Clare County Council owned attraction has undergone substantial investment in product and facilities in recent years while its position as a Signature Point along the 2,500km Wild Atlantic Way has contributed to its growing popularity.
While welcoming the increasing popularity of the attraction, the Director of the Cliffs of Moher Visitor ExperienceKatherine Webster says measures continue to be put in place to accommodate the increase in numbers sustainably.
"These significant visitor numbers are fantastic for the local tourism sector and the wider West of Ireland economy," Ms Webster said.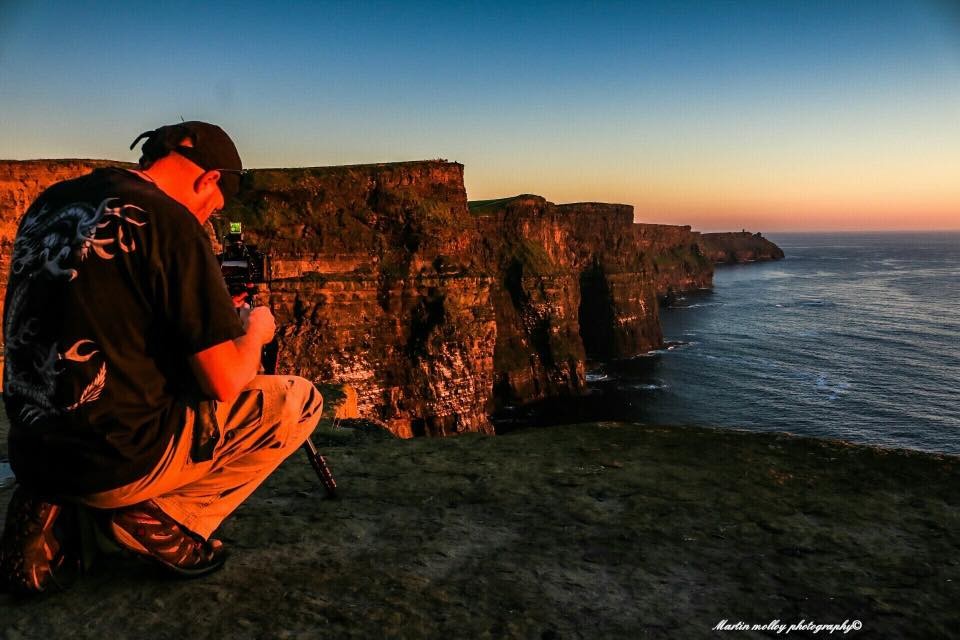 "In an effort to ensure such growth does not diminish the overall visitor experience, we are operating an advanced booking system for groups, mainly travelling by coach. A similar arrangement is planned for FITs (Fully Independent Travellers), including walkers, cyclists and those travelling by car or public transport, who currently make up over half of all visitors."
Ms. Webster continued, "We have extended opening hours throughout the summer and encourage visitors to visit after 5.00 p.m. when the site is less busy. This benefits visitors staying in the local area in particular. We are also working with other local tourism providers to encourage visitors to the Cliffs to experience more of our wonderful county of Clare."