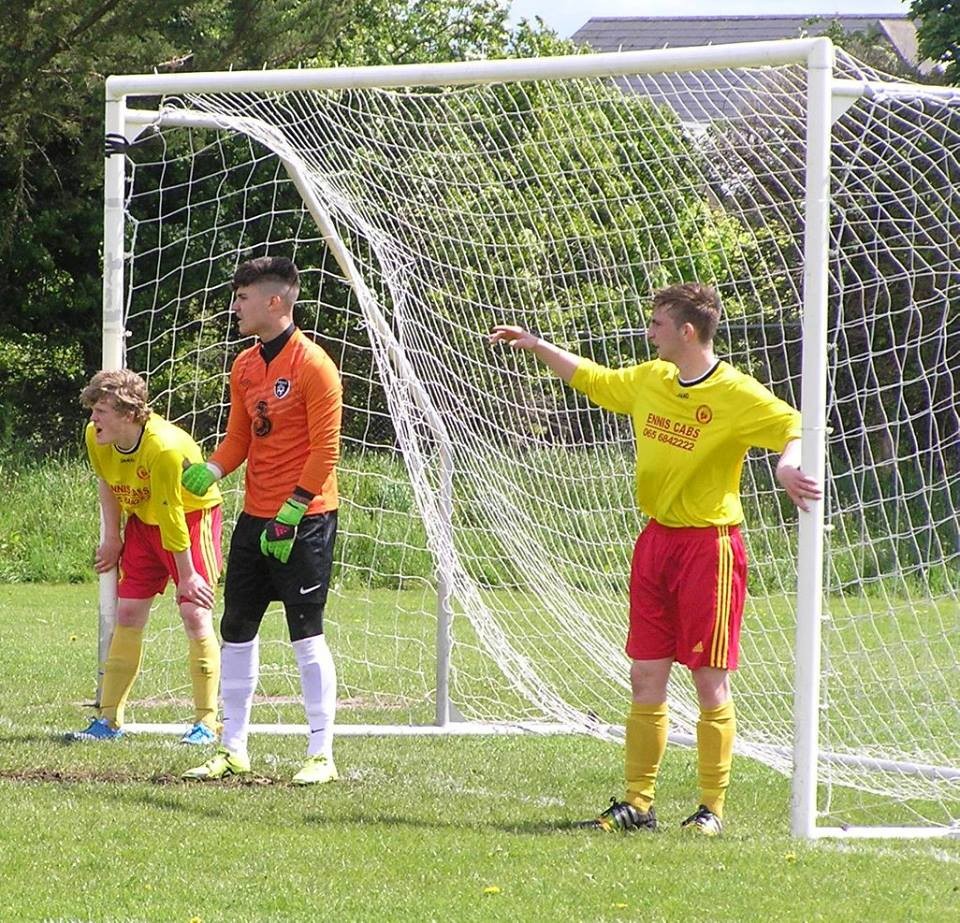 Avenue Utd had to settle for a position outside the top three last season but now they're not just targeting a return to the top three but they want to challenge for the top prize in the Maloney Garden Machinery Premier Division.
Management: David O'Grady, Richie O'Grady, Rhys Phillips.
Captain: TBC
Key Player: Keylan O'Loughlin
One To Watch: Jamie Roche
2015/16 Report: Finished in fourth position in the League and exited at the quarter-final stage of the Clare Cup.
Transfers;
Players In: None
Players Out: Pa Sherlock (to Turnpike Rovers)
David Smyth (to Turnpike Rovers)
After watching their rivals, Newmarket Celtic, dominate the soccer season in Clare in recent years, Avenue Utd are out to take down the champions. David O'Grady continues in the hotseat while Richie O'Grady and Rhys Phillips have joined the set-up having managed the club's B team for the past number of seasons.
Rhys Phillips has taken on the role of coach with the Avenue A team and he told The Clare Herald that Newmarket Celtic are the team to beat and catching them will be the big challenge.
"Avenue always want to be pushing for titles and getting further in the cup competitions, we'll really be looking towards the Clare League this year, you'd have to put Newmarket down as favourites as always, if you can close them and matching them you'll be right near the top".
This season will see a focus on developing younger players with the Ennis club. "We're trying to rebuild to be honest, the squad is very young so most of the players are in between 20-24 and there's a few of the older ones now there's a few people who are fifty fifty but we're not really sure at this stage if lads are coming back or not".
Management are unsure on the availability of a handful players heading into the opening game of the League. "Most teams even ourselves are slow to start, the season dragged on as usual going towards June so people we're late enough getting back so we've three or four games played at this stage and we've one Tuesday, we've a good bit of training done I think a lot of people are feeling it's starting a bit earlier another week could have done on account of the Fleadh but the fixtures are out now so it is what it is".
With the Fleadh taking place in Ennis, all clubs based in the County town have been forced to give up home advantage. This is another reason why Rhys believes the fixtures should be pushed back another week. "We've four away games now staring off which isn't ideal, we've three trips to Shannon and another one down to O'Briensbridge but there's nothing that can be done about it really that's why I think some of the clubs are trying to get it push back with the Fleadh but the fixtures are down now so we're happy to plough on with it".
Despite being arguably the most successful Clare club at schoolboys level in the last decade, this success has failed to materialize in the adult grades. Phillips gives his view why this has happened.
"I think there's one or two reasons, one I think fellas mightn't have got a chance when the club was going so well, there was a lot of players at that 18-20 range I suppose between going to college and they really didn't get involved in the B team, even from working with the B's last year I can see there's a lot of young fellas and getting that year or two experience with the B team we'll be transferring some of them up now to the A's and they're more capable after getting that experience, the first division is a hard division a lot of games played in it. I think it's a mixture of not getting the chance because Avenue were going so well but there's definitely some fellas around the seventeen eighteen mark who can definitely make the grade".
Last season Avenue drew with Bridge Utd at the end of the season to stop the Sixmilebridge club from winning the League. The start of the new campaign pits the two clubs against each other.
"Bridge is always a tough game, they've come along a good bit since Eoghan McNulty took them over, they're a very organised team, again the A's did very well last year to stop them winning the title and they're always close affairs no matter what" Rhys said.
Getting off to a positive start is important according to the Avenue coach. "If you can get off to a winning start or even a draw against them it would be great, again fourth for Avenue last year would put us below par on other seasons we'd always be in the top three so we'll be really looking to push on from last year, it's a new team so we'll be trying to rebuild".