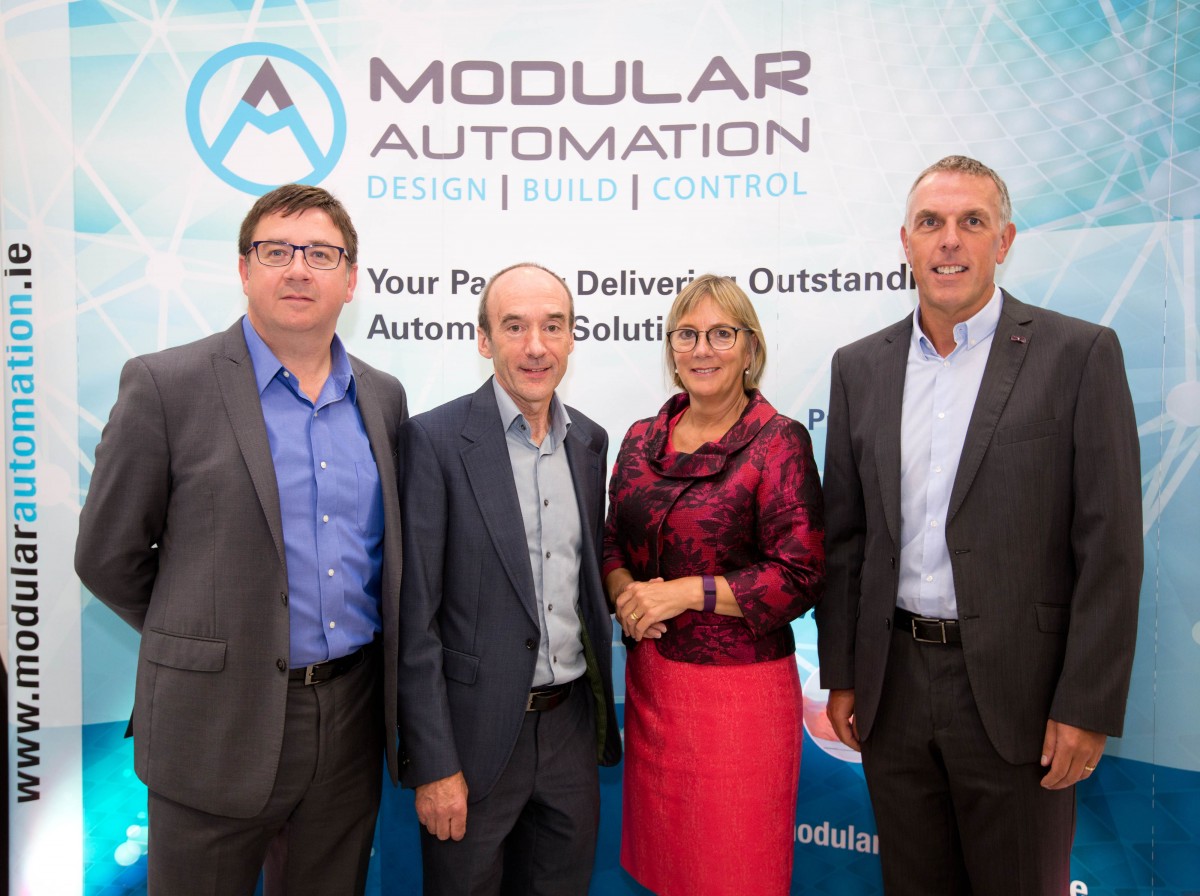 Modular Automation, a leading supplier of automation solutions for Medical Device and Technology multinationals opened a €3m expansion at its Shannon, Co Clare headquarters on Monday.
Constructed by Nautic Bulding Co and designed by architect Noel Kerly, the enhanced facility was unveiled by Enterprise Ireland CEO Julie Sinnamon. The expansion doubles the company's footprint in Shannon to 50,000 sq. ft., and includes a state of the art Innovation Centre and Technology Lab.
This project is part of a strategic growth plan, which also involved the opening of a subsidiary in Florida in 2015, and coincides with the company's 30-year business anniversary. Modular Automation, now employs 110 people, has experienced significant growth over recent years and this has resulted in the generation of many highly skilled positions.
To support future growth, the company is recruiting for talented engineers ranging from apprentices to junior and senior level engineering roles. CEO, Mike Lane commented: "The expansion project is a strategically important investment in the growth of our business. Investing in our facility in Shannon was an easy decision; our talented team and a high-quality innovative offering give us confidence that we will continue to win projects in Europe and the US."
Commercial Director, Martin Dolan added: "Everyone at Modular is proud and excited to share our expansion plans. We have experienced incredible growth and have doubled our team in the last 3 years. We recently opened a sales and service subsidiary based in Florida, 50% of our revenue now comes from exports and the investment in this expansion is essential for us to maintain this momentum."
Enterprise Ireland CEO, Julie Sinnamon said: "Enterprise Ireland has worked closely with Modular Automation over the years and I warmly congratulate them on their latest expansion. As a significant employer in the Shannon region, it is a great pleasure to watch this innovative company go from strength-to-strength, growing a strong customer base internationally and recruiting people at home. Enterprise Ireland will continue to work with the company as they expand in global markets and we wish them every success for the future".
All pics by TrueMedia.