A man on board a transatlantic jet that diverted to Shannon Airport with 23 injured passengers has said the only warning of turbulence was a "shudder."
Gregory Giagnocavo also said the plane appeared to drop 1,000ft up to four times during their terrifying ordeal.
A total of nine adults and three children were hospitalised after United Airlines flight UA-880 encountered unexpected and severe turbulence over the Atlantic.
There were 207 passengers on board the flight as well as a flight crew of 3 and 10 flight attendants. The Boeing 767-300 jet was travelling from the US to London at the time.
Seven ambulances from across Limerick and Clare were sent to the airport ahead of the jet's arrival shortly before 6.00am.
After a total of 23 passengers were assessed at the airport, 12 were later transported to hospital.
Passenger Gregory Giagnocavo was travelling to Heathrow to visit his daughter when the incident happened.
Speaking to BBC Radio 4 he said: "It came up on us suddenly in the middle of the night about four hours out from Heathrow over the Atlantic and without any warning at all. There were four dramatic drops in altitude. The plane just fell what felt like a thousand feet and a split second later it did it again and again, a total of four times."
"The only warning we had was a little bit of a shudder before the first one and then this tremendous turbulence. It was petrifying but the one thing that saved more people from being hurt was that it was in the middle of the night, most people were sleeping and had their seat belts on. One of the flight attendants fell in the galley area and she cut her head and blood was running down her arm," Mr Giagnocavo said.
The pilot told passengers they got no warning before the turbulence but they didn't anticipate any more.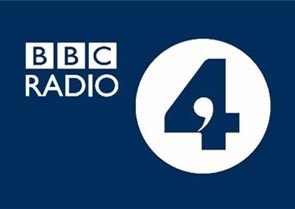 "He said they got no warning whatsoever and that it must have something to do with an Atlantic storm. This wasn't very reassuring because if they had no warning of that and it was so dramatic, and no he's saying everything should be okay, it really wasn't very reassuring. The rest of the flight was fine except for a few little shudders," he added.
A spokesman for the Air Accident Investigation Unit (AAIU) confirmed: "AAIU has been informed of the event involving a United Airlines flight which diverted to Shannon airport. The AAIU is currently in the initial information gathering stages of the investigation process, following which a decision will be taken on the level of investigation to be undertaken, if any."
The incident aircraft was later taken to a maintenance hangar where it will be inspected for possible damage following the turbulence incident.
A replacement aircraft departed Shannon at 12.45pm to take passengers onto London.