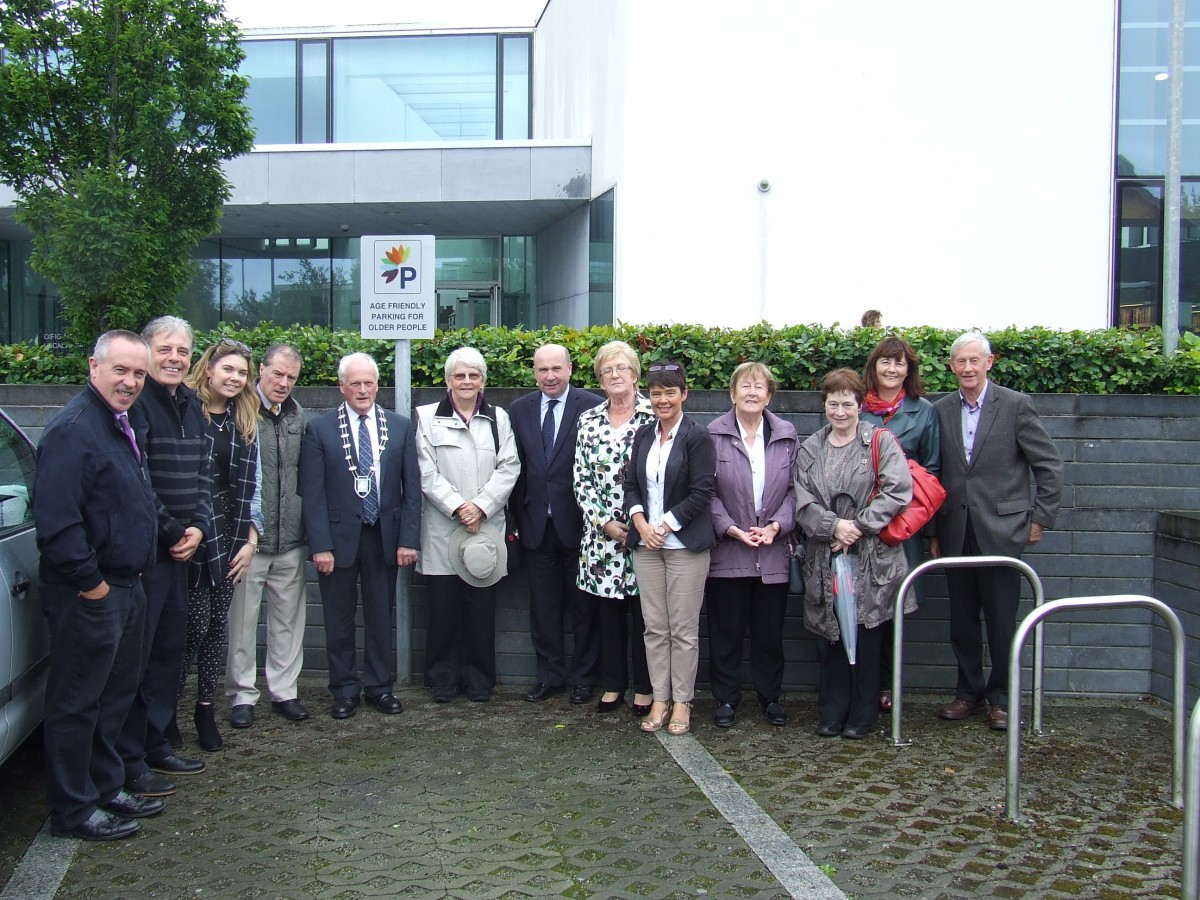 Age friendly car park spaces are being provided at Limerick City and County Council offices and public areas as part of the local authority's Age Friendly Limerick strategy.
Special signs have been erected at designated parking places, similar to the 'parent and child' spaces in car parks across Limerick. The initiative is one of a number of projects being undertaken to ensure that Limerick is prepared for the future. The County's population of older people is forecast to more than double by 2036, and Limerick City and County Council wants to have the framework and services in place to cater for them.
Speaking at the unveiling Cathaoirleach of the Cappamore/Kilmallock Municipal District Cllr Eddie Ryan said: "Congratulations to the council for introducing these new age friendly parking spaces. It's good to see the local authority responding to issues raised by citizens across the city and county. I hope other car park providers will see the benefits of these spaces and introduce them as well".
Mary Killeen Fitzgerald, Project Manager for Age Friendly Limerick at Limerick City and County Council said: "They are courtesy spaces, just like parent and child spaces. Age Friendly Limerick is calling on supermarkets, shopping centres, and any business with customer parking to follow suit and designate a space for older people".
Age Friendly Parking Spaces are being provided by the Council in Newcastle West Area Office, Rathkeale Area Office, Kilmallock Area Office, Sarsfield Street Car Park, Kilmallock, Council Offices at Dooradoyle, Castletroy Neighbourhood Park, Mungret Park