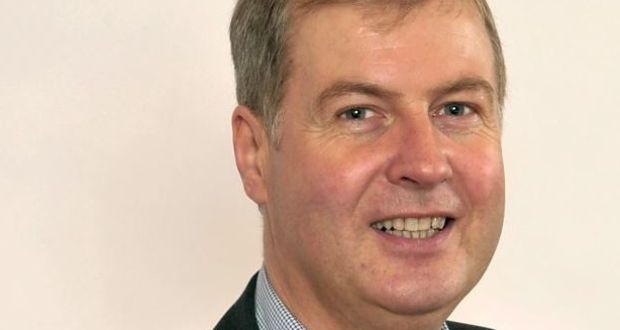 Alan Esslemont has been appointed as the new Ardstiúrthóir of TG4.
He will succeed Gaoth Dobhair native Pól Ó Gallchóir who served for seventeen years in the position. At present Esslemont is the head of contest with BBC Alba, a Scottish Gaelic channel. He takes up his new role in October ahead of the station's twentieth anniversary which takes place on Halloween.
A native of Braemar in Scotland, Alan was one of the first employees at Telegael before joining the management of Teilifís na Gaeilge which launched TnaG in 1996. Three years later he oversaw the rebranding of the station to TG4.
His selection was approved by the Government in accordance with section 89 of the Broadcasting Act 2009. It follows a public recruitment process conducted by the Board of TG4 from which Mr Esslemont was identified as the most suitable candidate.
Minister for Communications Denis Naughten welcomed the appointment. "His considerable broadcasting experience will greatly benefit TG4 as it seeks to fulfil its remit to strengthen, promote and celebrate the Irish language and culture. His appointment comes at a challenging time for public sector broadcasters but is also opportune as TG4 enters its third decade and seeks to increase its reach with television audiences. I am confident that the new Ardstiúrthóir will provide strong leadership and direction to TG4 and I wish him every success in his new role".
Esslemont is looking forward to the challenge. "I am looking forward to this exciting challenge and to returning to TG4 to work with the highly talented staff and our partners in the Irish language content creation sector as TG4 enters its third decade of public service to its national and global audience" he said.
TG4 Chairwoman Siún Ní Raghallaigh said the station was "very fortunate" to have an individual of Alan's "calibre" coming into the role. She paid tribute to Pól Ó Gallchóir's commitment in the job since 2000.