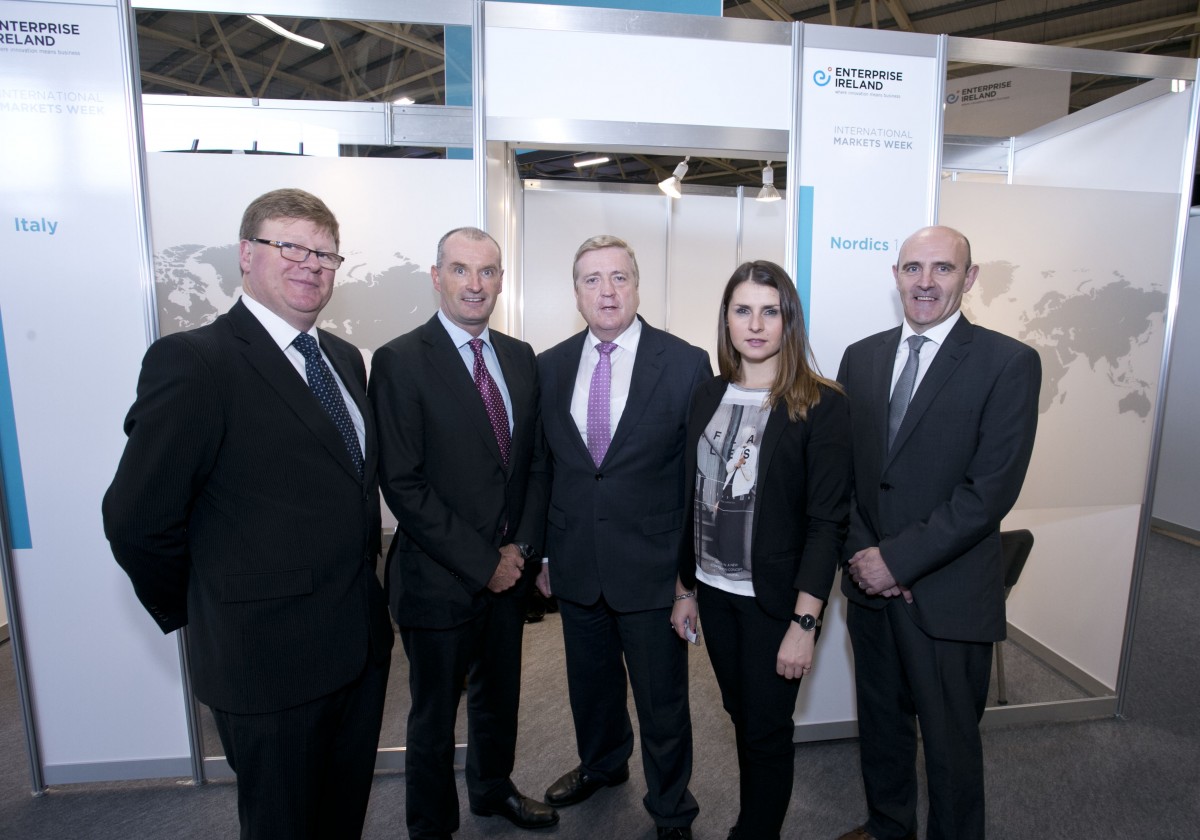 Almost nine out of ten Irish companies plan to extend into new international markets over the next 12 months according to a new survey.
More than 140 international Market Advisors from over 30 Enterprise Ireland overseas offices have returned home this week to assist over 400 client companies with developing new global export plans in the context of Brexit.
Taoiseach, Enda Kenny TD officially launched Enterprise Ireland's Global Ambition campaign at International Markets Week 2016 where the results of the Enterprise Ireland survey were announced.
According to the results of the survey of 356 companies registered to attend International Markets Week; The top 3 export target markets are USA/Canada, Northern Europe and the United Kingdom. These market regions are closely followed by Southern Europe/Middle East/Africa, Asia and Central Europe/Eastern Europe/CIS and Russia. Nearly one in five companies with global expansion plans indicated an interest in Latin America. Four out of five companies are active in the UK market. Eighty percent of those active in the UK said they plan to deepen their involvement in the UK market.
Julie Sinnamon, CEO, Enterprise Ireland said: "Today's survey results reflect that Irish companies have ambitious plans for their future exports and they're not afraid to travel far and wide. But we need to continue to drive the ambition of Irish exporters, especially in the aftermath of Brexit and now that we have a clear indication on the timing of Article 50".
Shannon based Bolger Engineering discussed plans for export growth with Clare TD Pat Breen at the launch of Enterprise Ireland International Markets Week.