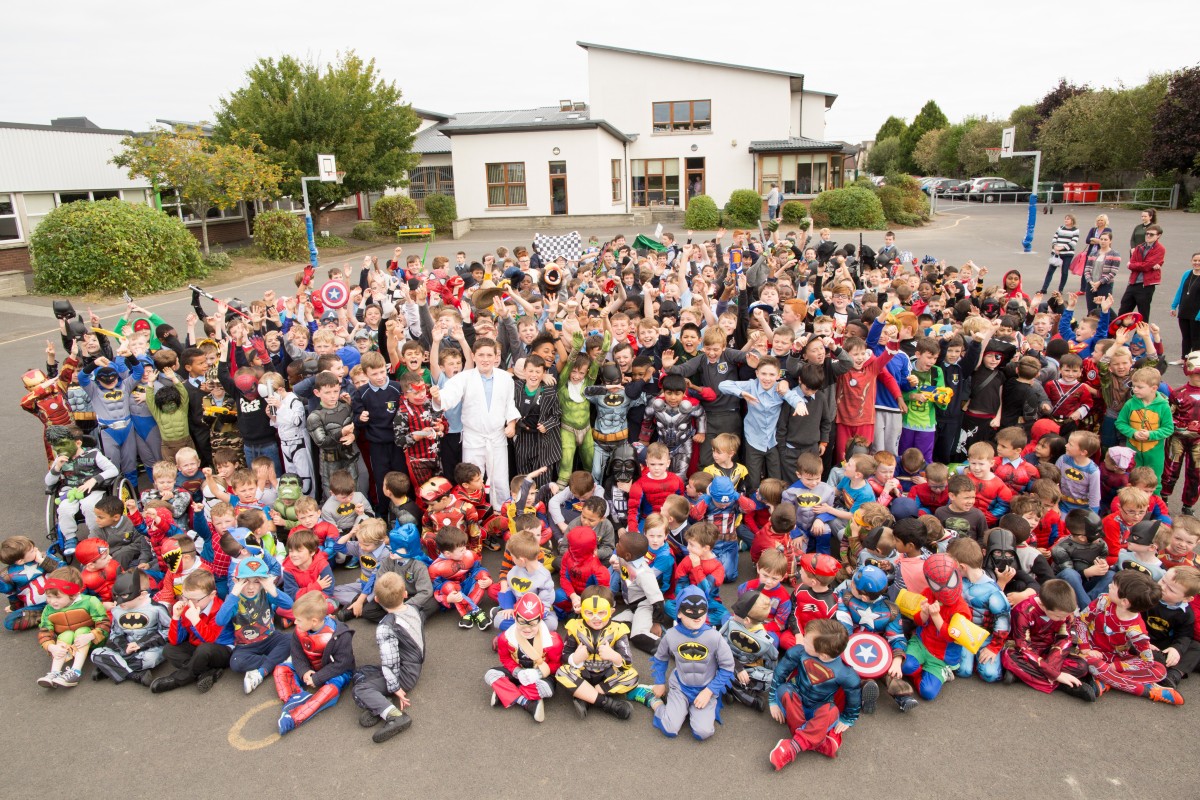 Halloween is being brought to Clare classrooms with a new campaign that gives students the chance to go to school dressed up while helping people living the horrors of poverty overseas.
Primary and secondary schools are signing up for the Hunger Heroes campaign, run by Irish aid agency Concern Worldwide, which teaches students about world hunger and food waste. The campaign involves fun-filled awareness and fundraising activities, like a Hunger Heroes Day where students dress up for one day.
Concern's school programme officer, Claire Marshall, said: "While Halloween is a fun holiday for us here in Ireland, a real horror exists for millions of people living in hunger and suffering the effects of climate change. People living in countries like Malawi, Mozambique and Ethiopia live in what would to us be a nightmare with their livelihoods and food sources destroyed by droughts and floods due to the effects of climate change, exacerbated by the El Nino and La Nina weather events.
Marshall added "In Ireland, over one million tonnes of food waste is disposed of each year and one third of that is from households. If that food waste is put into general rubbish bins it ends up in a landfill and creates the ozone damaging methane gas, which contributes to climate change and the droughts and crop failures that leave millions in need of food aid.
"Hunger Heroes is about fighting hunger and food waste locally and in our schools, and even in our kitchens. One of the things we teach is how to store food properly in a fridge and how foods like mushrooms, onions and potatoes should be stored. We are urging schools and students to become hunger heroes and learn how they can use their own powers to help fight this world problem."
Every school that takes part is sent an information pack full of games, posters, fact sheets and lessons for students, who each get a Hunger Hero certificate for participating, and a Concern representative can also go to the school to help set up campaign workshops.
To take part in the Hunger Heroes campaign, contact Concern's Claire Marshall at schools@concern.net or 01 4178078.