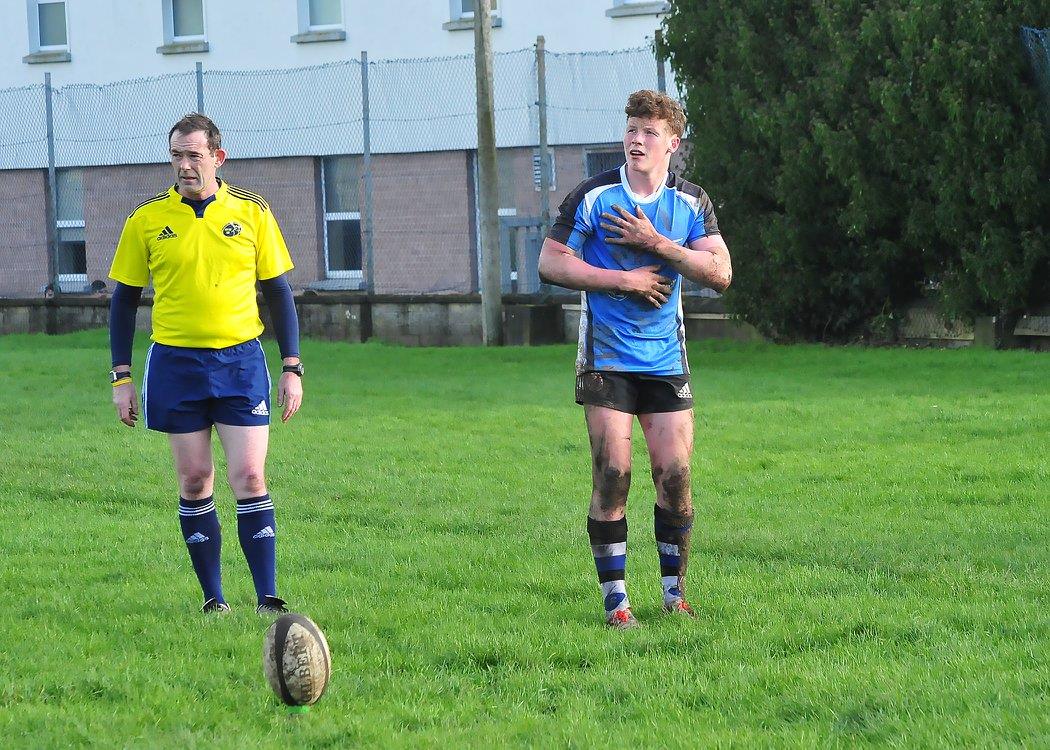 Shannon teenager Evan O'Gorman has been named as captain of the Irish U18 rugby team.
Ireland's U18 clubs side travel to Lisbon this Saturday where they will take on Portugal with Young Munster's Evan O'Gorman announced as captain.
Evan was skipper of the Munster team that were victorious in U18 Interpro title for the first time in thirteen years this September. Brendan O'Connor was in charge of the province and he takes on the role of Asst Coach for this Irish squad that is coached by former South African scrum half Dan Van Zyl.
They depart for Portugal on Thursday having gathered as a squad at Kings Hospital on Monday.
Ireland U18 Clubs v Portugal, Lisbon, Sat 5th Nov, 5pm
15. Conor Hayes (Young Munster RFC)
14. Morgan Purcell (New Ross RFC)
13. Kieran Dunne (Sale Sharks Academy)
12. Evan O'Gorman (Young Munster RFC) Captain
11. Hugh Lane (Galwegians RFC)
10. Harry Byrne (Garryowen FC)
9. Garrett Fitzgerald (Tullow RFC)
1. Jack Walters (London Irish RFC)
2. Patrick Nixon (Wicklow RFC)
3. Jack McIntosh (Rainey Old Boys)
4. Niall Murray (Buccaneers RFC)
5. Cameron Boon (Welwyn RC)
6. Cian Huxford (Corinthians RFC) Vice-Captain
7. Conor Finch (Welwyn RC)
8. John Hodnett (Clonakilty RFC)
Subs
16. Harry Donnelly (Waterpark RFC)
17. Daniel Arnold (Creggs RFC)
18. Conan Dunne (Kilkenny RFC)
19. Evan Murphy (Nenagh Ormond RFC)
20. Martin Moloney (Athy RFC)
21. Caolan Englefield (Harlequins RFC)
22. Iwan Hughes (Bristol Rugby)
23. Darragh Kelly (Suttonians RFC)
Ireland U18 Clubs Management
Dan Van Zyl (Head Coach)
Brendan O'Connor (Assistant Coach)
Dermot Kelly (Team Manager)
Ciaran Walsh (Strength and Conditioning Coach)
Phillip McCelland (Team Doctor)
Nicholas Lawlor (Team Physio)
Carmel O'Dwyer (Squad Co-ordinator)
Brian Fitzgerald (Team Analyst)
Michael Coughlan (Baggage Master)