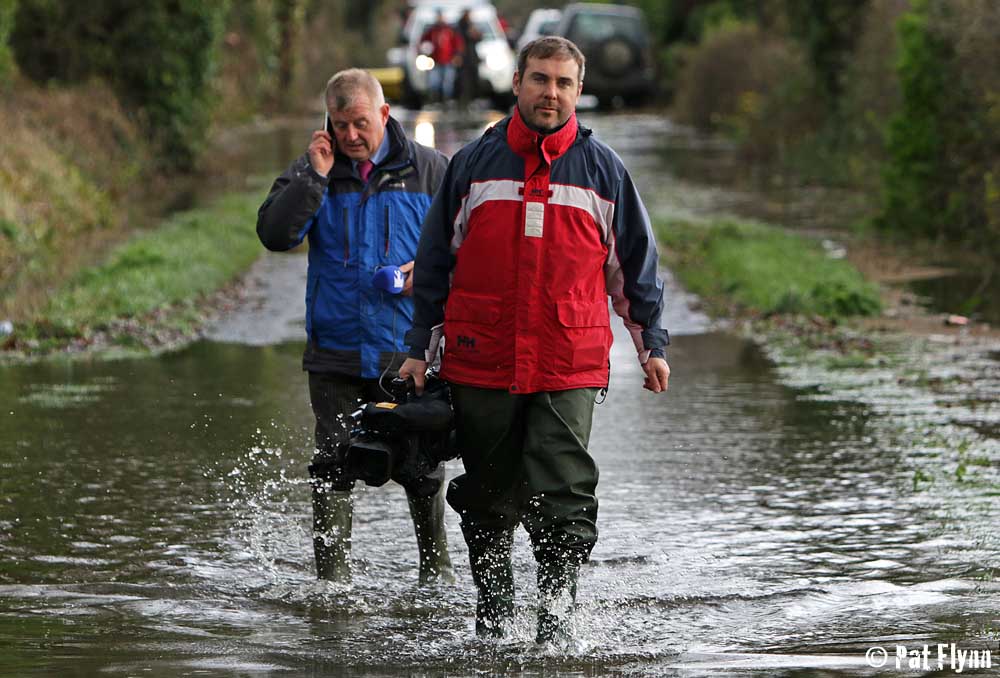 Funding has been confirmed for flood protection works at Mountcatherine, Clonlara, under the Minor Flood Mitigation Works and Coastal Protection Scheme Works.
Minister of State at Office of Public Works OPW, Sean Canney has confirmed that €49,500 will be allocated to Clare County Council to remove trees and reconstruct the embankment at Mountcatherine in Clonlara.
Last winter there was significant damage to homes across Co Clare including areas of Clonlara when the Blackwater River in Ardnacrusha burst its banks. Clare County Council has until July 31st 2017 to carry out the flood prevention work
Clare TD and Minister of State for Employment and Small Business, Pat Breen maintained that the flooding last year highlighted that the river embankment required strengthening and repair works in order to prevent further flooding.
"Of course I am well aware that this is not the only area in the county in urgent need of flood prevention work, and with his in mind, I asked senior members of the OPW to meet with me in Dublin following an earlier meeting with Clare County Council Senior Engineer Tom Tiernan," Breen said.
"I was happy to be informed that after years of campaigning and working on flood relief for Ennis that the third phase of the Flood Relief scheme – Ennis South, is to begin early in the New Year. I pressed upon the OPW again the urgency of necessary work at Springfield, Clonlara and Clonahinchy, Quilty".
Flooding issues in Springfield are being treated as urgent by the OPW and they are currently working out a solution with Jacobs Engineering Group Inc with a decision on the work to be presented at Christmas. The OPW and Clare County Council are to work closely on this project and subject to planning permission works can begin as soon as possible.
"In Clonahinchy, the OPW said it is in ongoing discussions with council officials to come up with the most cost effective method of dealing with the flooding concerns there. It is the OPWs intention to meet directly with residents once a satisfactory solution has been arrived at. I will be asking Minister Canny to visit Clare in the near future, not only to turn the sod on the Ennis South Flood Prevention Work, but also to meet with residents from other areas affected by flooding" the Fine Gael TD concluded.