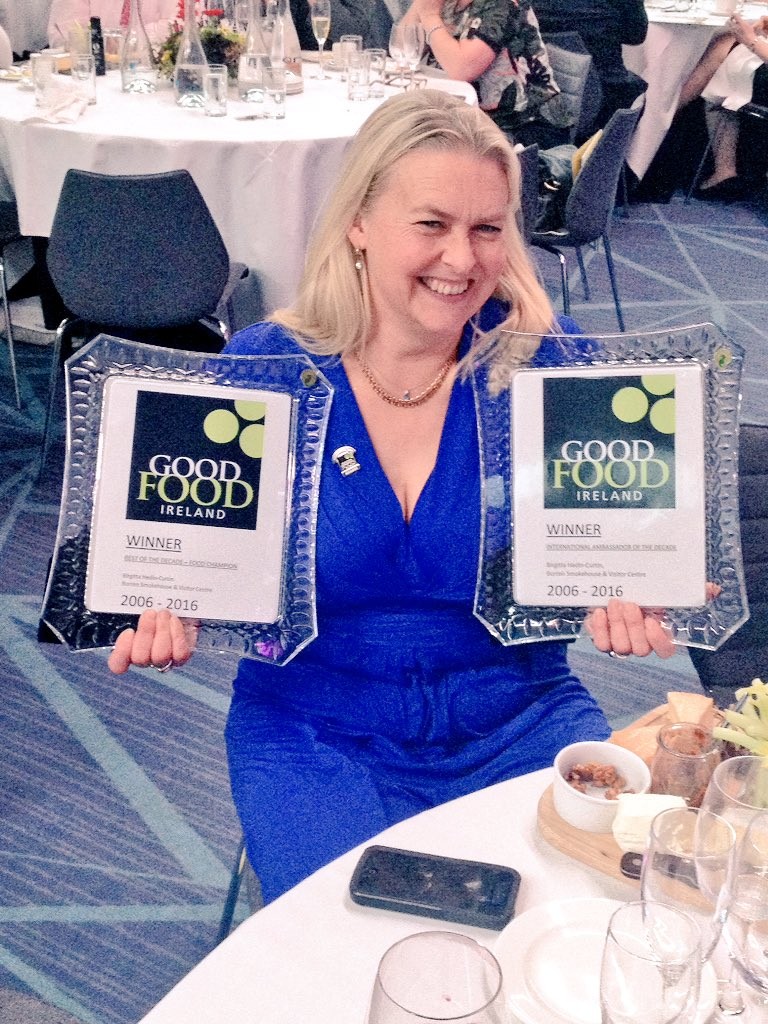 Birgitta Hedin-Curtin of Burren Smokehouse was named as the national winner of the Food Champion award at the Good Food Ireland Best of the Decade Awards.
This award honoured Birgitta for her work to drive and influence the Irish food scene within the last ten years. A passionate and committed individual, who through her work in growing, farming, producing or cooking with Irish food, has also made an outstanding contribution to raising the profile of Ireland as a top quality destination for discerning food lovers.
She beat off competition from Dermot Walsh, Howard Hastings, Evan Doyle and JP McMahon for the accolade having been selected from a nine person judging panel.
Set up in 1989, Birgitta and Peter Curtin run the family business which is situated in Lisdoonvarna. The duo were also unveiled as International Ambassadors for food at the awards night.
Clare TD Pat Breen was one of the first to congratulate the Curtins on their achievement. "For twenty seven years the Burren Smokehouse has sourced, exclusively, Irish quality raw material, ensuring high quality produce and supporting Irish business. The Burren Smokehouse is also a business that continuously promotes Irish food at home and abroad, and Birgitta and Peter have gone beyond the call of duty to ensure Ireland is recognised as an international culinary destination,"