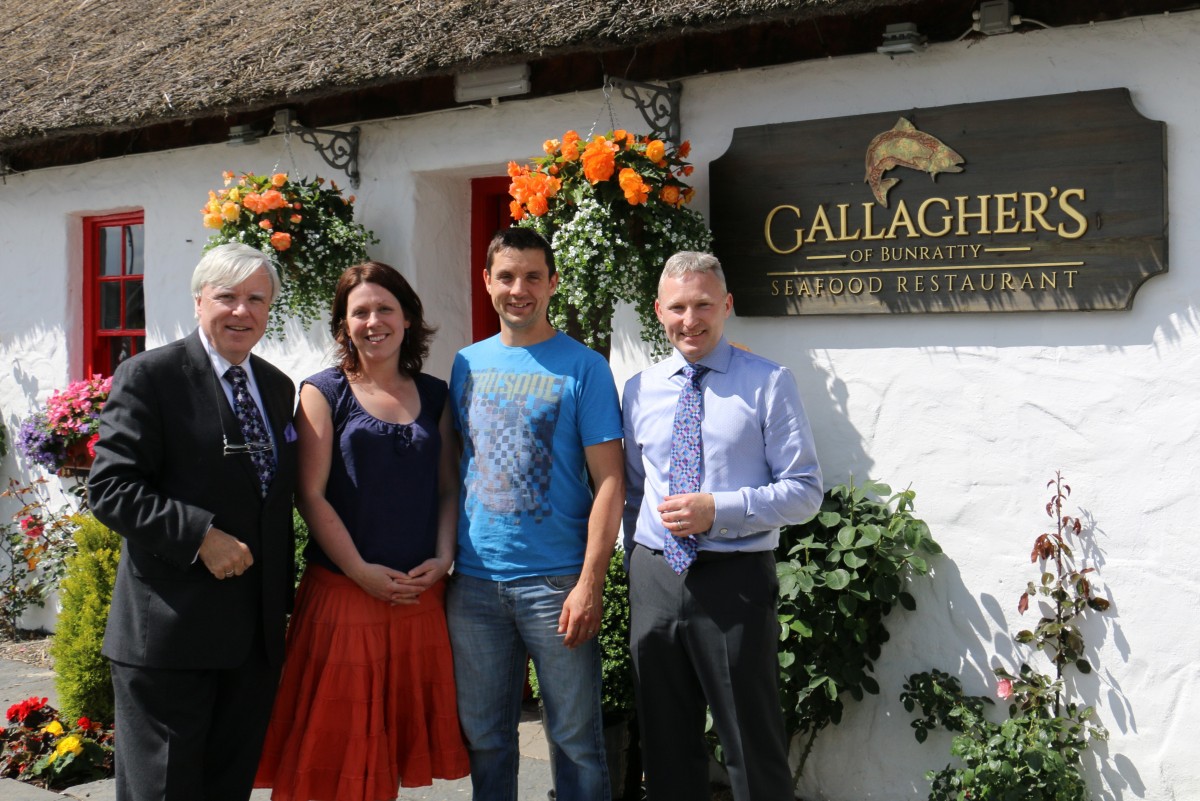 Gallagher's Seafood Restaurant and JP Clarke's Country Pub, Bunratty will feature in the premiere episode of the new season of At Your Service on New Year's Day at 8pm.
Now in its ninth season, At Your Service is an eight-part series on RTÉ One presented by expert hoteliers Francis and John Brennan from the 5-star Park Hotel, Kenmare. They help existing and new businesses in the hospitality sector develop and transform their business into successful ventures.
Staff at Gallagher's and JP Clarke's welcomed Francis Brennan along with Maeve Cafferkey and Darren Molloy of Ted's Bar, Achill during summer 2016 as part of their 'Best Practice' visit.
Barry Tierney, General Manager of Gallagher's of Bunratty, shared his advice and experience with Maeve and Darren. Barry spoke to them about the importance of making people feel welcome and looked after, having a good team in place, sourcing quality produce and producing excellent food.
Darren and Maeve also toured the restaurants with Francis, examining the attention to detail in the exterior and interior settings and sampled Head Chef Kieran Murphy's food from their locally sourced menus.