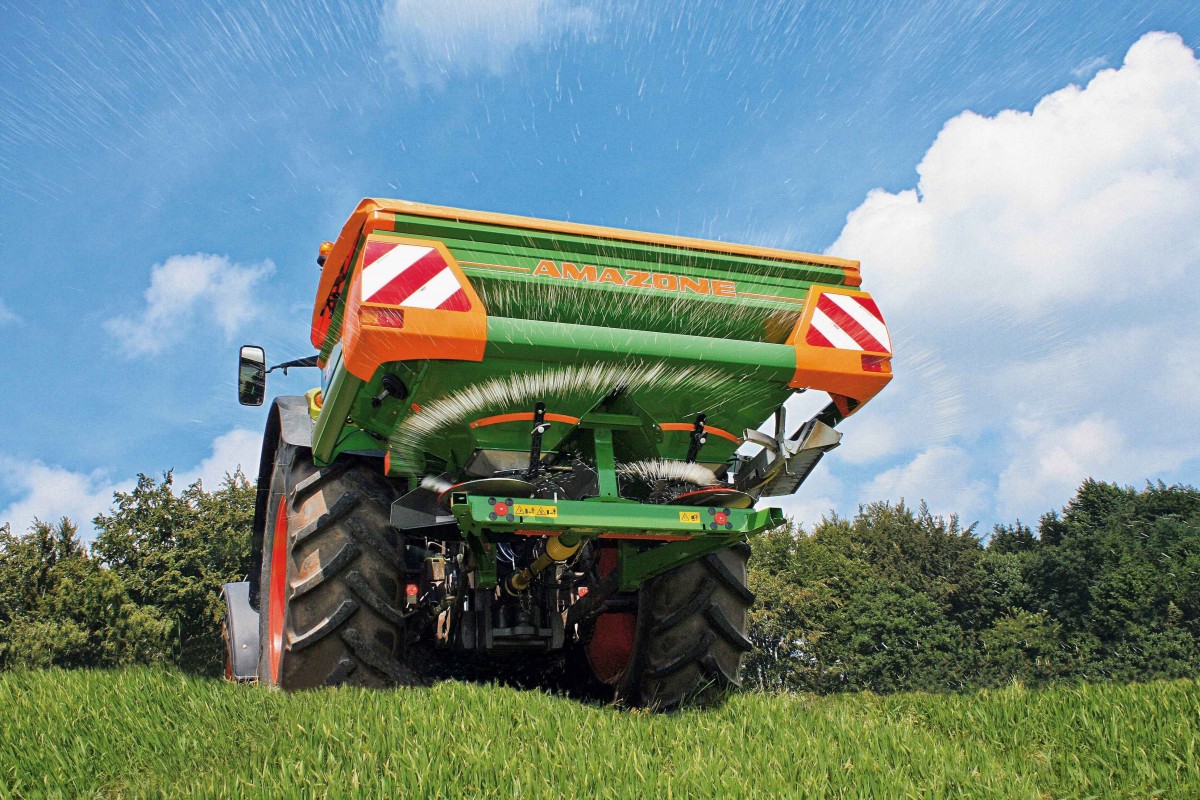 A Co Clare based farm machinery dealer has unveiled a new finance offer designed to help farmers.
Mindful that fertiliser is one of the most expensive commodities a farmer must buy, and that much of it is lost in hedges and ditches when spread by machines that are overdue for replacement, Ennistymon farm machinery dealer North Clare Tractors has announced details of a finance offer designed to help farmers trade up to a top end machine without putting pressure on tight budgets.
In conjunction with farm machinery distributor Farmhand, the Clare dealership has launched an offer available until mid-February that sees an Amazone ZAM 1201 model being marketed, complete with folding cover and lights, for an initial deposit of €775, the balance to be paid in nine half-yearly amounts of €775, inclusive of VAT.
Renowned for its build quality and durability, the Amazone slow-turning, high-capacity agitation system and reduced disc speeds is said to ensure an even, granule-protecting fertiliser flow – resulting in less dust and waste, coupled with better spread.