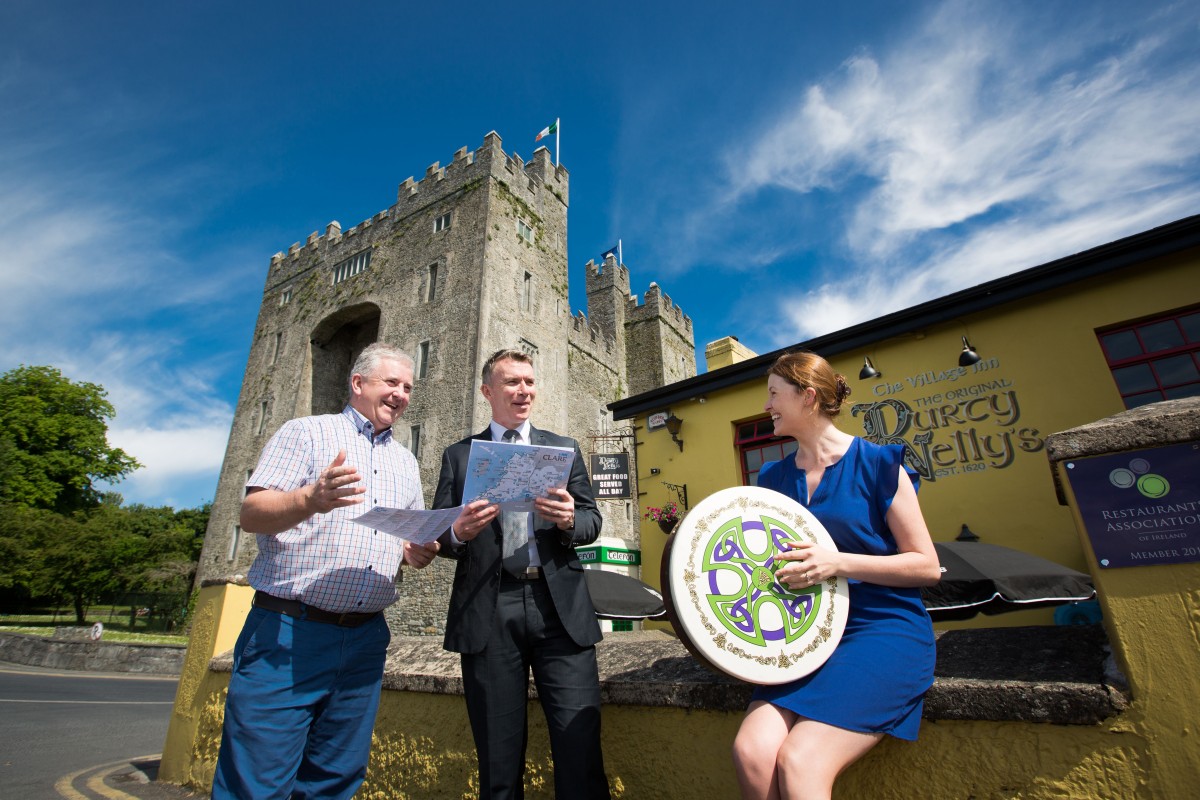 Clare Tourism has announced that nominations are being sought for the new Clare Tourism Steering Group Representatives.
Current representatives have represented their areas on the Clare Tourism Steering Group for the past two years, namely Martin Waldron (North Clare), Maurice Walsh (South Clare), Eoin O'Hagan (Clare), Cathal Blunnie (West Clare) and Paul Madden (Ennis).
"Communication from our Stakeholders to the Working Group is very important so we can use our Digital Platforms to promote key messages to a national and international audience," stated Mr. Madden.
He continued, "Each of the five geographic areas (Ennis, West, South, North and East) of Clare is represented on the Working Group. It is important these areas are well represented so we can continue to drive Clare Tourism forward. Having visited other destination groups to tell them our story and explain how our model works, we are now seen as a model for Best Practice in Public / Private Partnership Tourism in Ireland."
Steering Group elections in each area will take place in early 2017. All nominations can be emailed to Maureen Cleary mcleary@clarecoco.ie.