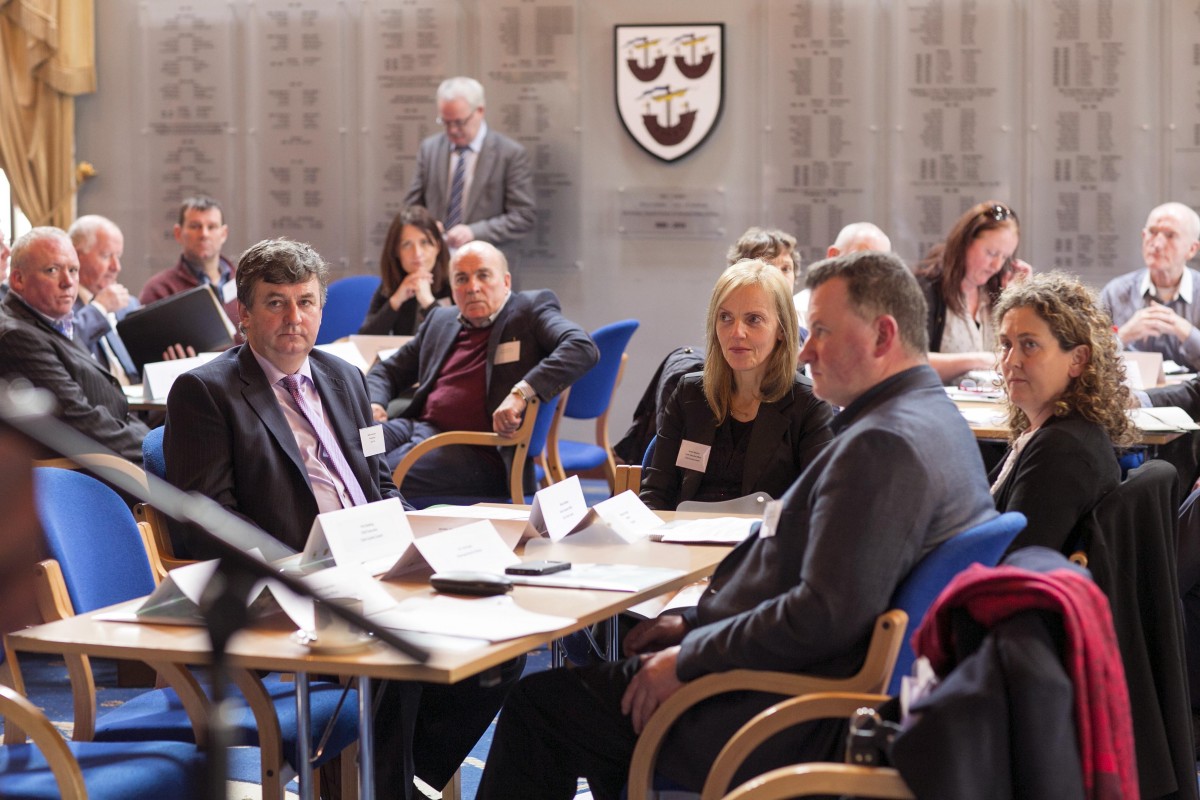 A Rural Development Strategy for County Clare will be launched in early summer 2017, it was confirmed at the inaugural meeting of the newly formed Clare Rural Development Forum in Ennis.
Local community, business and farming groups, as well as Clare County Council, Elected Members and State and Development Agencies attended the meeting in the Ennis Civic Room of the Buttermarket Building, Waterpark.
Sinead Copeland, Principal Officer, Department of Arts, Heritage, Regional, Rural and Gaeltacht Affairs, also attended the event during which she outlined the Government's recently launched "Action Plan for Rural Ireland".
One of the primary objectives of the Clare Rural Development Forum, which was announced by Clare County Council Chief Executive Pat Dowling last month, is to develop a Rural Development Strategy. It was confirmed today that in addition to key stakeholder organisations working in the rural development area, the public will have opportunity to make observations and submissions in the course of the development of the strategy during the coming months ahead of its launch in the summer.
Cllr. Bill Chambers, Cathaoirleach of Clare County Council, told those attending the inaugural meeting that the new forum "will reinforce the efforts of organisations whose work programmes and plans already collectively contribute to rural development in Clare."
He continued, "My Councillor colleagues and I are keen to play our part too so as to ensure that our shared vision for Clare's future rural development is implemented for the betterment of all citizens of this county. Together we must move to bridge both the urban-rural and digital divide, enhance working relationships between our community and voluntary sector and sate and government agencies, realise the potential of our tourism and heritage assets, and support enterprise and employment."
"With the support of all Government Departments, I believe this Forum will reinforce the efforts of organisations whose work programmes and plans already collectively contribute to rural development in Clare. More importantly, it brings together everyone with an interest in Clare's future economic and social development," added the Cathaoirleach.
Addressing those in attendance, Pat Dowling, Chief Executive of Clare County Council, spoke of the requirement for a strategic rural development intervention through a range of actions to address the "terminal population decline" experienced in some parts of the county, particularly in West Clare. He also referred to the capacity of Clare's towns and villages to act as growth centres for the surrounding hinterland and wider county.
He continued, "Improving the lives of those living and working in our rural communities underpins the aims of all organisations involved in the area of rural development. Whether we work on a voluntary basis, or as part of an organisation, we need to have an understanding of a range of socio-economic factors that shape our rural county."
"Clare County Council is facilitating the coming together of key stakeholders to create a united and cohesive plan for rural Clare. This Strategy is aimed at enhancing the quality of life as well as the social and economic well-being of rural areas in the County," Dowling concluded.
All photos by Arthur Ellis