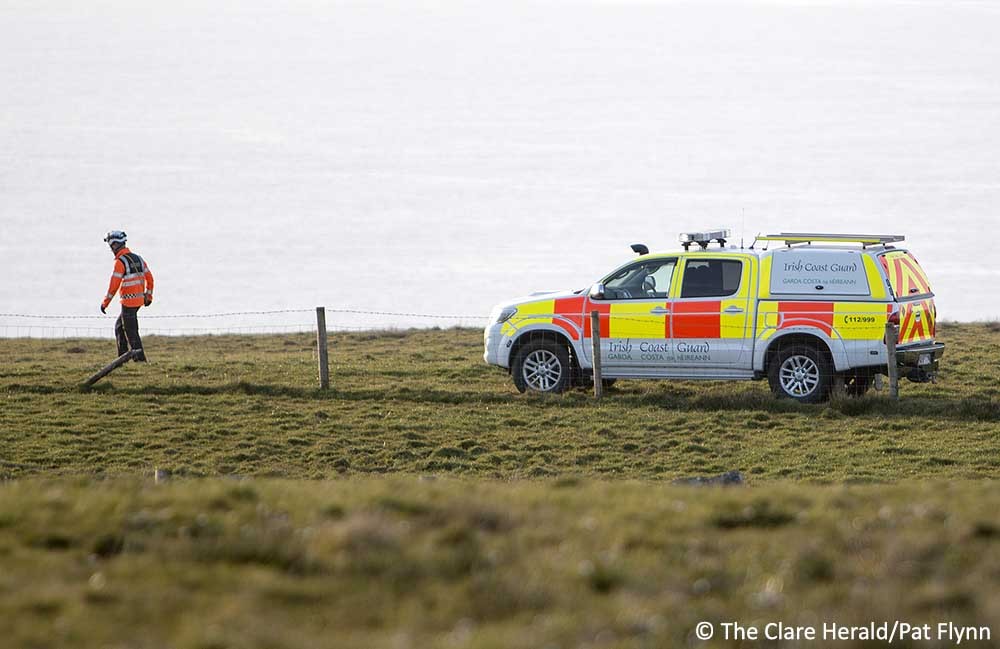 A man has been airlifted to hospital after he apparently jumped from a 3m (15ft) ledge at the Cliffs of Moher in Co Clare.
The man had been visiting the popular beauty spot with a friend and a young child at the time.
The alarm was raised at around 1.00pm when the ambulance service was alerted to an incident on the Burren Way walking route that travels along the Cliffs of Moher.
An ambulance and rapid response advanced paramedic unit were sent to the scene.
As ambulance paramedics made their way to the scene, ambulance controllers requested the Irish Coast Guard to assist as the area is not accessible by vehicles.
The Doolin unit of the volunteer service responded to assist.
After assessing the man's injuries, paramedics decided that he should be airlifted to hospital. The Shannon based search and rescue helicopter, Rescue 115, was called to assist with the evacuation of the casualty. Coast Guard volunteers cleared and secured a landing site for the helicopter.
It's understood the man sustained leg and back injuries. He was airlifted to University Hospital Limerick (UHL) for treatment. While believed to be serious, the man's injuries are not thought to be life-threatening.
Earlier, the Irish Coast Guard was alerted to a swimmer in difficulty at Doughmore Beach near Doonbeg.
As a search and rescue operation was being mounted, watch officers at the Irish Coast Guard marine rescue sub centre at Valentia were informed by a local fisherman that the person had made it safely ashore. The operation was stood down.