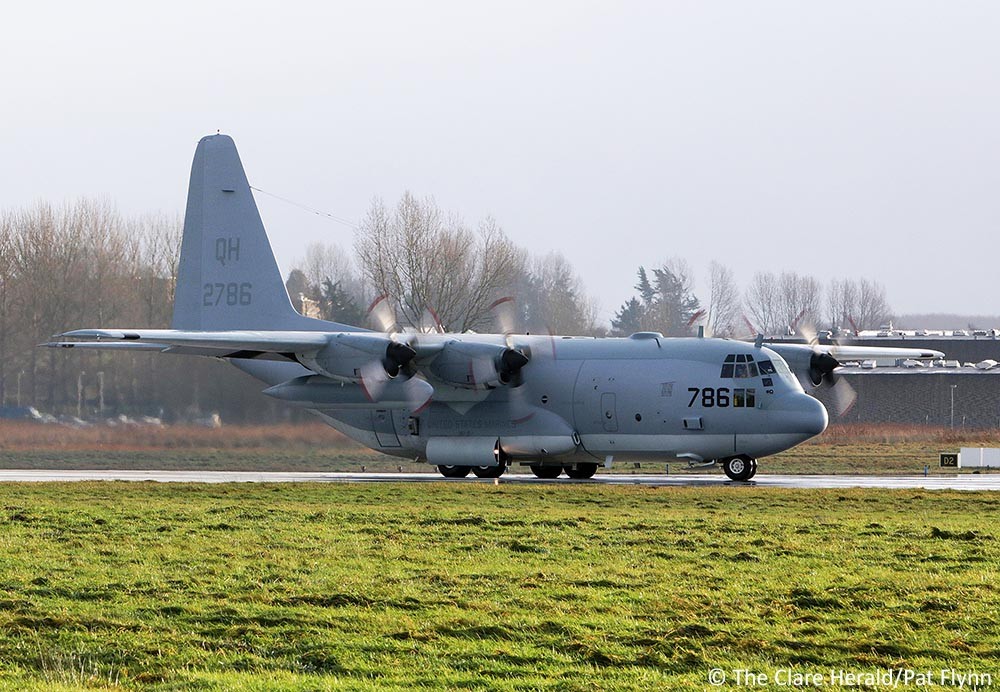 A US military transport plane that crashed last week killing all 16 personnel on board, is known to have visited Shannon Airport late last year.
Anti-war groups now say the tragedy over Mississippi last Monday highlights the serious danger that such military aircraft present when they fly over or land in Ireland.
The US Marine Corps KC-130T, extended-range air-to-air refuelling aircraft, experienced problems while cruising at 20,000ft. The plane crashed and exploded killing all 16 on board.
Records show that the same Lockheed Martin KC-130T was one of four US military aircraft that landed at the mid-west airport on December 2nd last.
ShannonWatch, a group that monitors the movements of foreign military aircraft through Shannon, believe this tragedy could have happened here.
A spokesman for the group said: "In light of the serious risk to life presented by these aircraft, Shannonwatch calls on the Minister for Foreign Affairs to immediately suspend all US military landings at Shannon and all US military flights through Irish airspace."
"The number of US mid-air-refuelling planes passing through Shannon is a particular concern. If one of the KC-135 Stratotankers that regularly land at Shannon exploded or went on fire at the airport the results could be catastrophic," the spokesman added.
In 2015, a Boeing KC-135R 'Stratotanker' used to refuel US military fighter aircraft in the air made an emergency landing at Shannon Airport after suffering a failure of one of it's hydraulic systems.
There have been several other incidents at Shannon Airport where US military aircraft have made emergency landings including a number involving C-130 Hercules planes like that which crashed last week.