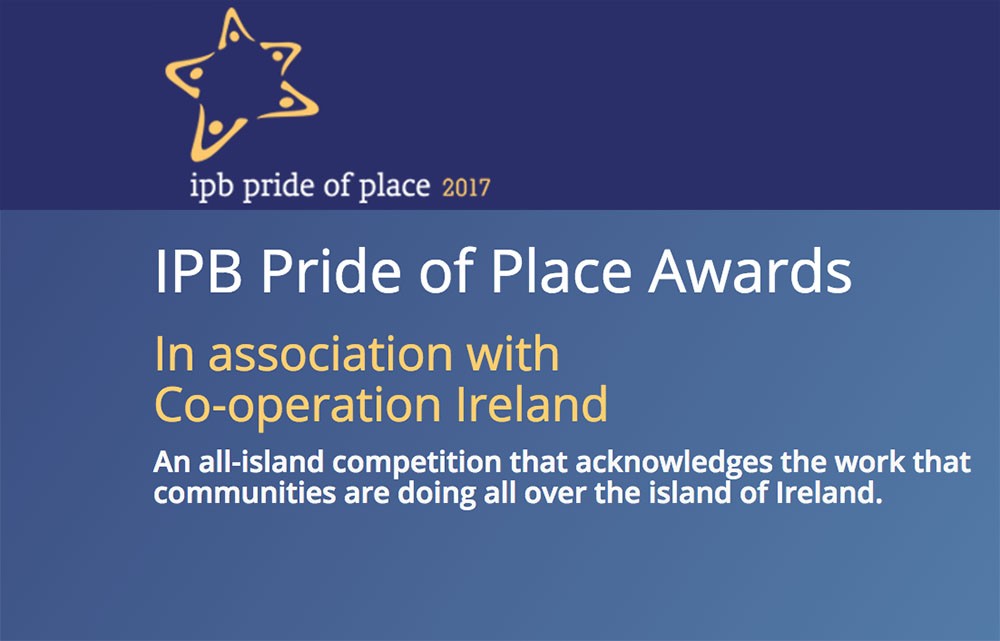 The Clare Garda Division and the communities of Cooraclare and Cree are busily preparing for the adjudication stage of 2017 IPB Pride of Place competition, which takes place on Wednesday (30 August 2017).
Two separate projects have been nominated by the Rural Development Directorate of Clare County Council to participate in annual all-island competition, which is run by Co-operation Ireland and aims to recognise and celebrate the vital contributions that communities make to society.
An Garda Síochána's "Clare Teenage Disco" initiative was nominated for this year's Pride of Place by Clare Chief Superintendent, John Kerin. The project has resulted in a reduction in assaults, incidents of drunkenness and complaints from members of the public.
The project, which has been entered into Category 6 (Community-based Youth Initiative) of the competition, has involved multi-agency co-operation as well as the involvement of the young people, parents and the business community. On Wednesday afternoon next, judges will take a tour of the Queens nightclub and review the CCTV system and Sinbin; as well as speak with the various bus companies, parents, Civil Defence and School Principals.
Cooraclare and Cree were nominated in Category 8 (Communities Reaching Out Initiative) of this year's Pride of Place by Malin Kelly, Coordinator, Health & Wellbeing Officer for CLG Cuar an Chláir. In an era of increasing rural isolation, a group of willing volunteers from CLG Cuar an Chláir's Health & Wellbeing Team has reached out to engage with locals to ensure inclusion.
On Wednesday morning next, Pride of Place adjudicators John Fitzgerald and Declan Nelson will visit the "Together on Thursday" and "Friday Fitness" groups before their new 'Health and Wellbeing' emblem is unveiled. The judges will then visit Cree with music, dance and "yarn telling" along the way.
Cllr. Tom McNamara, Cathaoirleach of Clare County Council, said Clare is "very well represented in this year's IPB Pride of Place competition by two strong community-led projects."
"I am confident the nominated projects will uphold Clare's proud reputation of success in the competition. An integral part of the success of our participating projects this year will be the continued support of the wider community particularly during the judging stage on Wednesday," said Councillor McNamara.
"During recent weeks, Clare County Council has been assisting the participating project with their preparations," commented Nicola Killeen, Pride of Place Co-Coordinator.
"Judging day is a special occasion and represents an ideal opportunity for the people of the communities concerned to show pride in their respective areas by supporting organised events," she added.