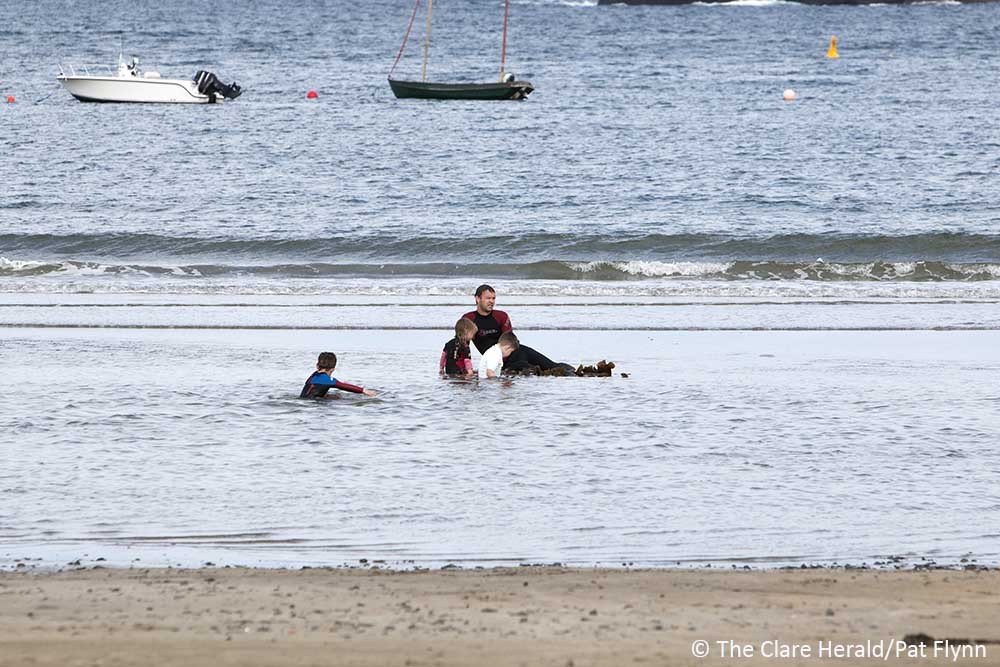 Clare County Council, on the advice of the Health Service Executive (HSE), has today lifted restrictions relating to public bathing at Kilkee beach.
Public bathing notices and red flags indicating that swimming is prohibited at Kilkee were originally put in place on Wednesday (26 July) due to the malfunction of a pumping station which has since been rectified by Irish Water.
The swimming prohibition was maintained yesterday due to the possibility of increased levels of bacteria in the bathing water following heavy rainfall over the weekend.
"On the advice of the HSE and following analysis of water samples taken on Monday, Clare Council today announced the lifting of all restrictions relating to bathing at Kilkee. Lifeguards are on duty while the Blue Flag is once again flying at the beach," the council said.