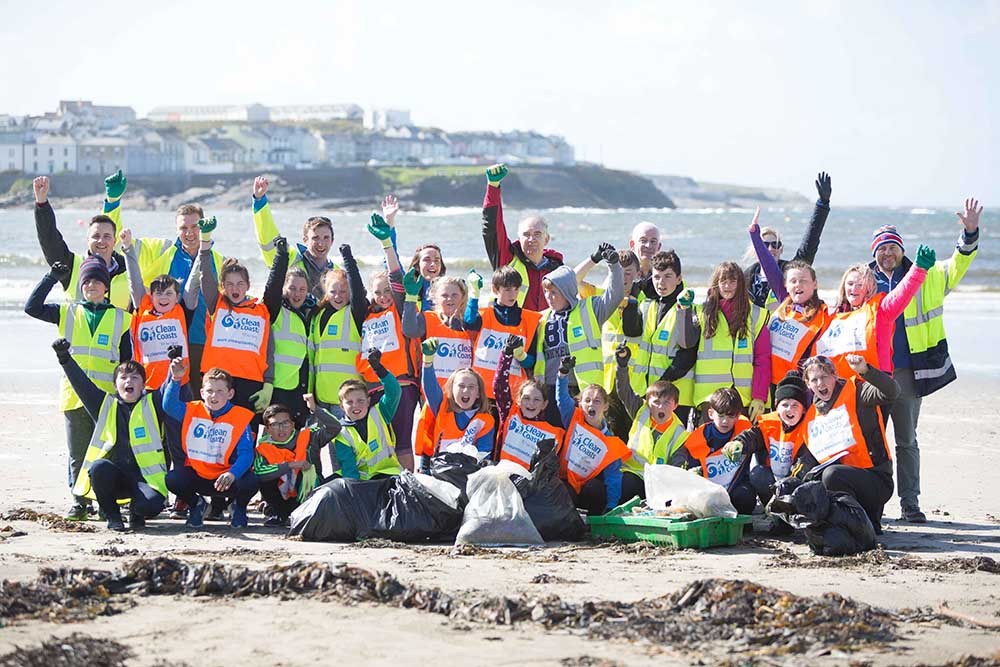 Irish Water staff joined representatives of An Taisce's Clean Coasts, the Kilkee Chamber of Commerce and local school children at a Big Beach Clean in Kilkee.
More than 40 adults and children took part in the clean-up which was organised to coincide with Clean Coasts' Big Beach Clean weekend which runs from September 15-17.
Each year millions of tonnes of marine litter enter our seas and oceans, resulting in environmental, economic, health and aesthetic challenges. As part of the Big Beach Clean weekend, volunteers are encouraged to help remove marine litter from our beautiful coastline and in turn protect our coastal habitats and marine life.
The Kilkee Clean Up was organised by local Irish Water staff, supported by Clean Coasts representatives, Kilkee Chamber of Commerce and Scoil Realt na Mara, Kilkee, with pupils from fifth and sixth class taking part, along with their teachers. Clare County Council also supported the event by collecting and taking away the bags of litter that were gathered by the volunteers.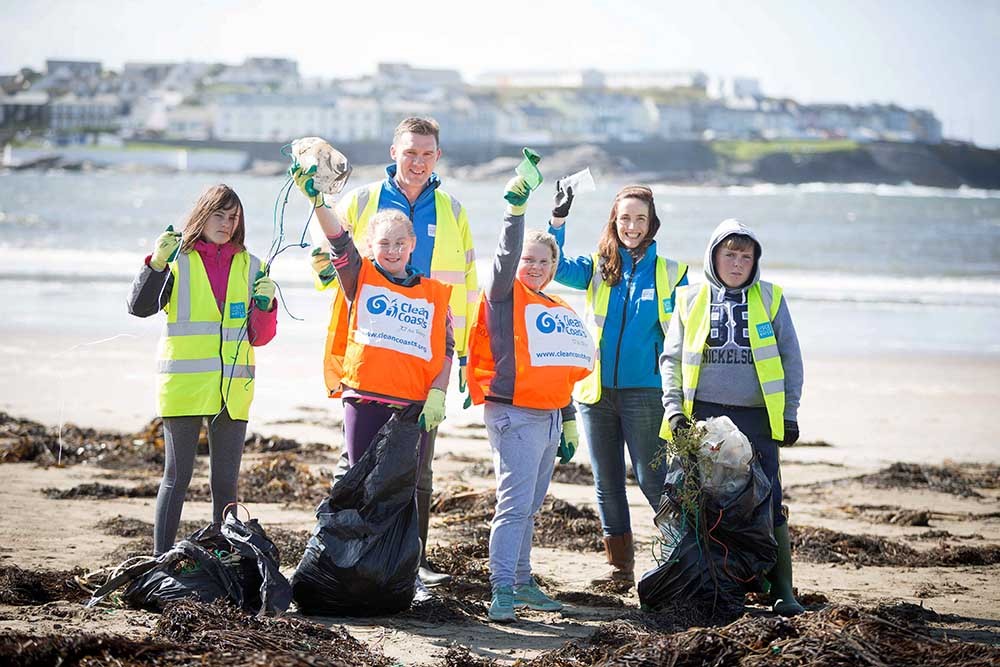 Aisling Buckley, Irish Water's Regional Information Specialist said, "We are delighted to take part in the Big Beach Clean here in Kilkee. This is a beautiful beach and a wonderful amenity for locals and visitors alike so it is vital that we all play our part in protecting it. Events like this help raise awareness of the impact of marine litter and the importance of doing all we can to tackle it so that beaches like Kilkee can continue to be enjoyed by all."
Cillian Murphy of Kilkee Chamber of Commerce also took part in the Big Beach Clean. Mr Murphy added, "Everyone who lives, visits and works in Kilkee is immensely proud of our beautiful beach and the stunning West Clare coastline. Kilkee boasts one of the finest beaches in the country and it is in all our interests to ensure that it remains in pristine condition. For that reason, we are delighted to support Irish Water and Clean Coasts in this beach clean."
Irish Water also supports the Think Before You Flush campaign which aims to tackle the problem of sewage-related litter on Ireland's beaches. Every day people flush thousands of sanitary items such as baby wipes and cotton bud sticks down the toilet instead of simply putting them in the bin. Other items that are frequently flushed down the toilet include cigarette butts and plasters. This can create unsightly litter on our beaches and cause serious damage to wildlife and the marine environment. It can also lead to blockages in sewers and wastewater treatment plants. For information on this campaign, please see www.thinkbeforeyouflush.org