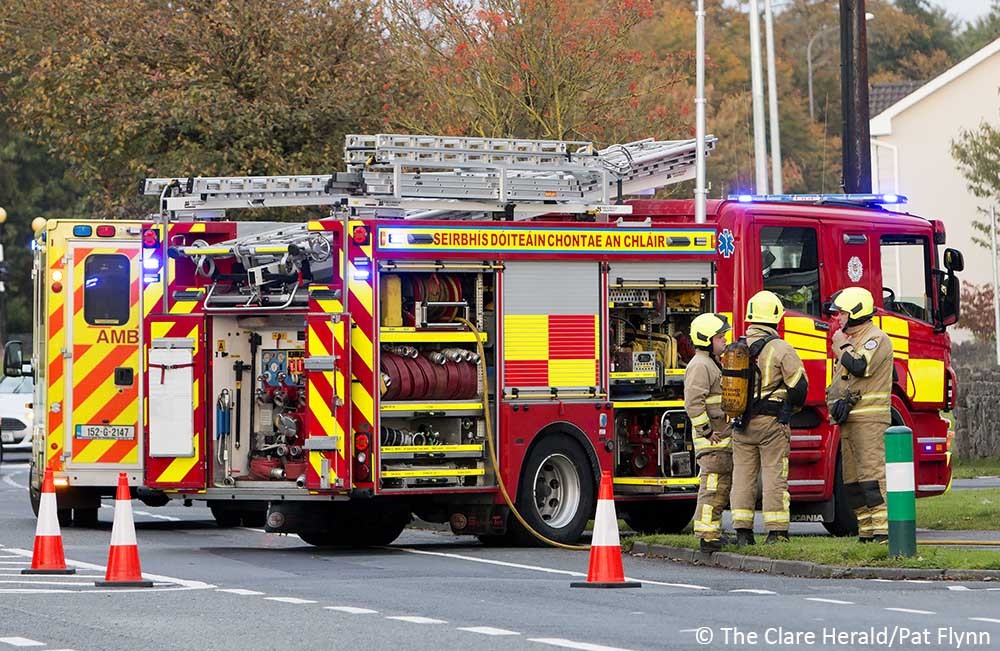 One man has been treated in hospital following a house fire in Ennis.
The alarm was raised shortly after 6.00pm on Sunday when a fire was reported at a house on the Tulla Road near the entrance to the Castlerock housing estate.
Two units of the fire brigade, an ambulance and gardaí responded to the incident arriving within minutes.
Firefighters wearing breathing apparatus entered the house to check there was no one inside. They quickly located a fire in the kitchen area and brought it under control.
One man was treated at the scene by National Ambulance Service paramedics and was later taken to University Hospital Limerick as a precaution.
It's understood the man was suffering from smoke inhalation.