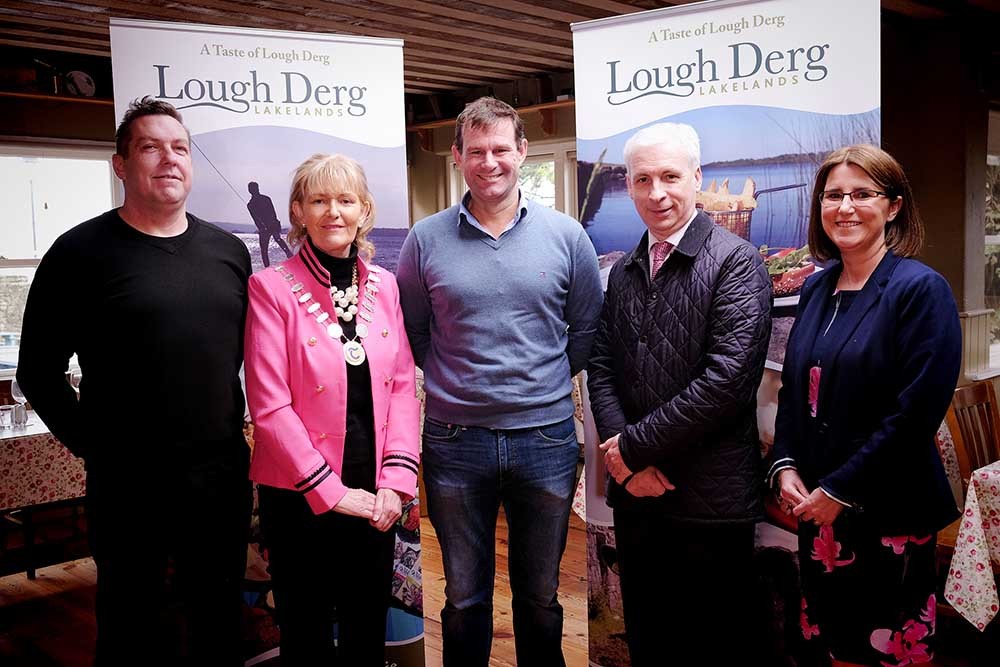 The Lough Derg Marketing Group held a very successful networking breakfast recently which was well attended with tourism providers from the Lough Derg region.
Cathaoirleach, Cllr Phyll Buglar who herself has been involved in the tourist trade for many years spoke on the importance of tourism to the Lough Derg Region while Guest Speaker at the event, Cillian Murphy, Loop Head Tourism spoke passionately on the need to provide a sustainable tourism product in the Lough Derg Region and also within the Island of Ireland and provided the attendees with some challenging ideas in relation to tourism.
Margaret O'Sullivan, on behalf of the Lough Derg Marketing Group, updated the attendees on the fifteen different tourism projects, which were completed in a three year time span from 2014-2017 , and  were funded by the EU stimulus fund.
The projects were identified under the Lough Derg Roadmap for Experience Development and Destination Marketing 2014-2017.
Margaret also confirmed that the Lough Derg Blueway will be launched in Spring 2018.
It was announced that the hugely successful 'A Taste of Lough Derg' which ran from June to October at various venues around the lake will return in 2018 with many expressions of interest already been received from those that are interested in participating