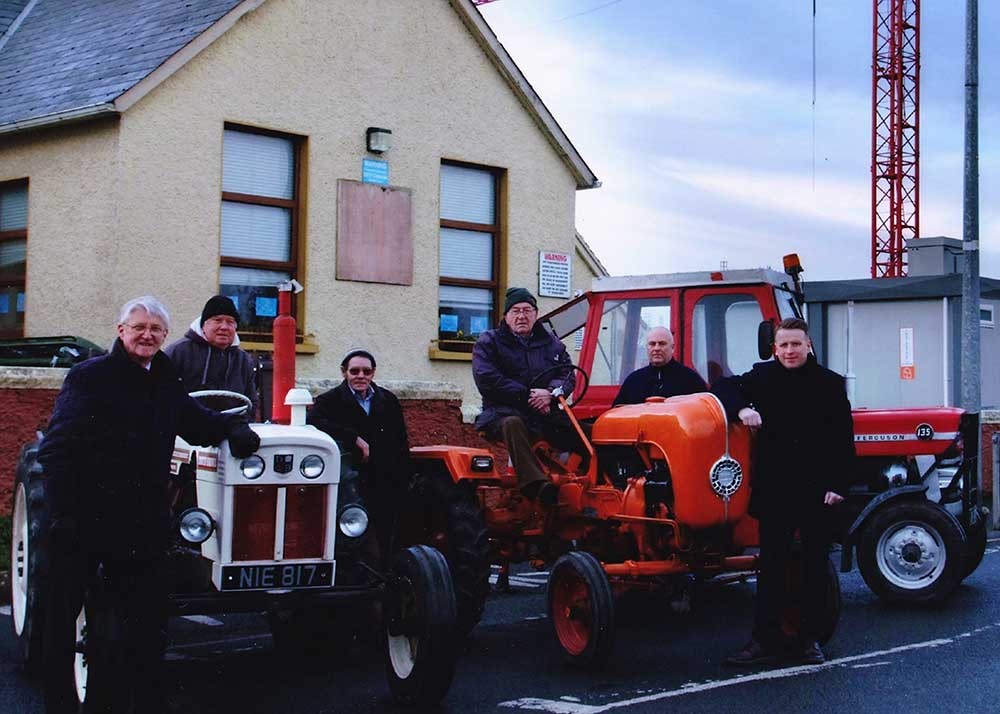 The streets of Sixmilebridge will resound to the sound of tractor engines revving up when Clare Vintage Engine and Tractor Club take their array of tractors through the streets of Sixmilebridge on Wednesday, 27 December.
Commencing with assembly and registration at 11am at Sixmilebridge National School, the tractor run will get underway at 12noon and will circle the parish passing through the Minister's Cross on route to the finish line at The Scout Den in the railway station car park.
The run has been organised by Clare Vintage Engine and Tractor Club and will support the development of the new St Finnachta's National School Sixmilebridge.
It will enable families to cast aside the indulgences of Christmas and get some fresh air while viewing tractors from many generations in the shadows on the old and new St Finnachta's school.