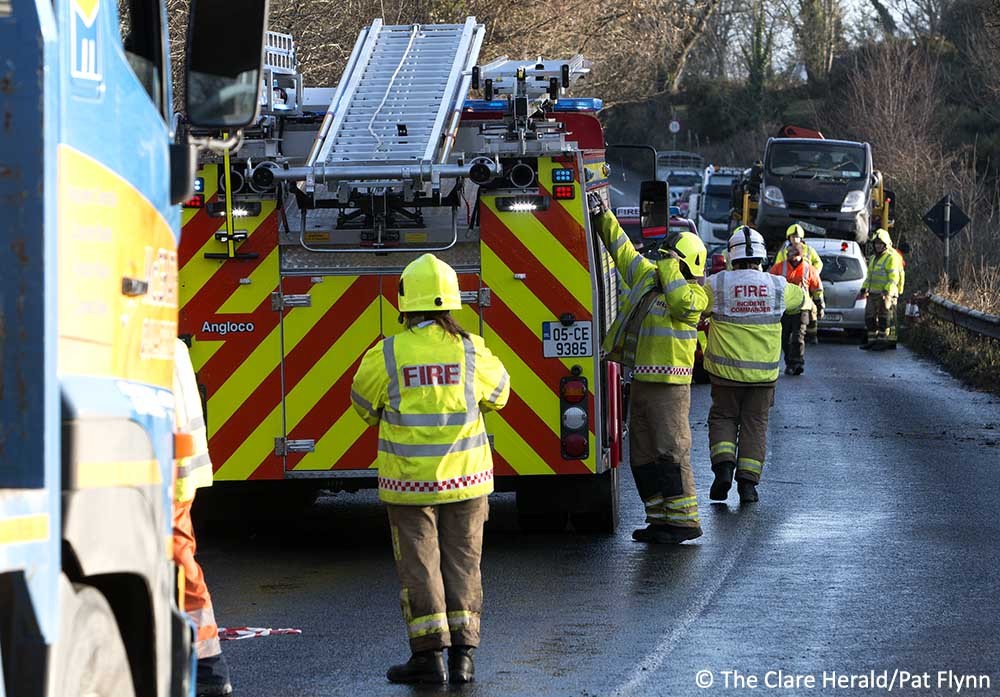 A motorist who jumped out of his car to flag down oncoming traffic was struck by a van and left trapped in a stream.
It's understood that three separate incidents occurred at the same location on the R466 Broadford to O'Briensbridge road shortly before 9.00am.
Clare County Council was in the process of gritting the road when the first collision occurred. The gritting truck was just moments from completing the section of road when the first crash happened.
It's believed that one car lost control on the ice and collided with a ditch while a second vehicle also crashed nearby.
The driver of the second car is understood to have jumped from his vehicle in an effort to warn oncoming traffic but he was struck by a van and left trapped in a stream and beneath the vehicle.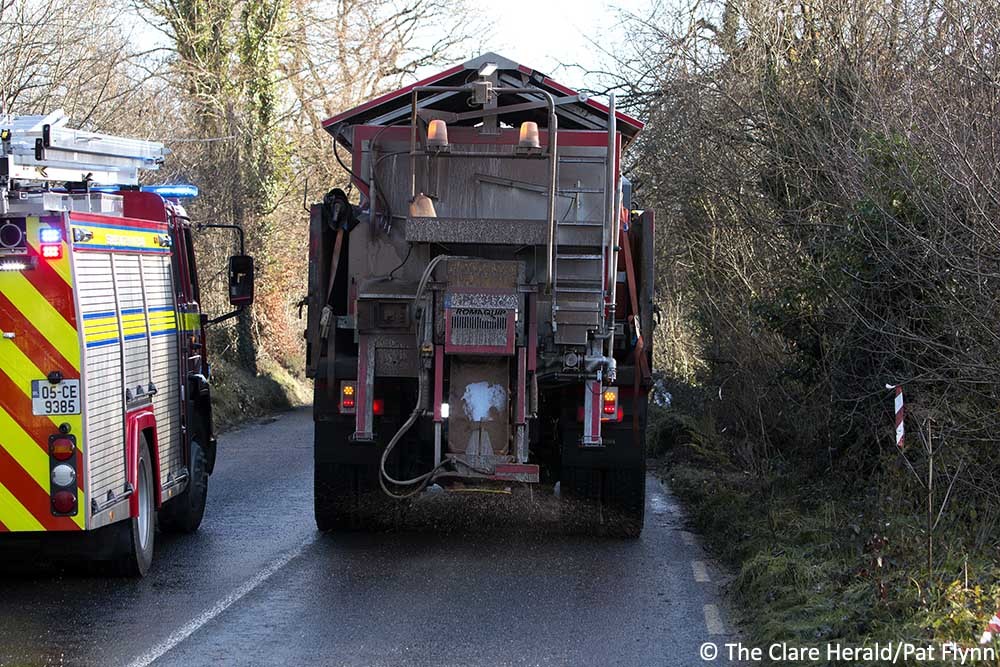 Units of the fire brigade from Killaloe and Limerick City responded to the incident along with ambulances and garda patrols.
Fire crews used specialised equipment to free the trapped driver who is understood to have suffered a broken leg. He was taken to University Hospital Limerick for treatment.
The van driver and the occupant of the other car were uninjured.
After the vehicles were removed from the scene, a council lorry gritted the road before it was reopened at around 11.15am.