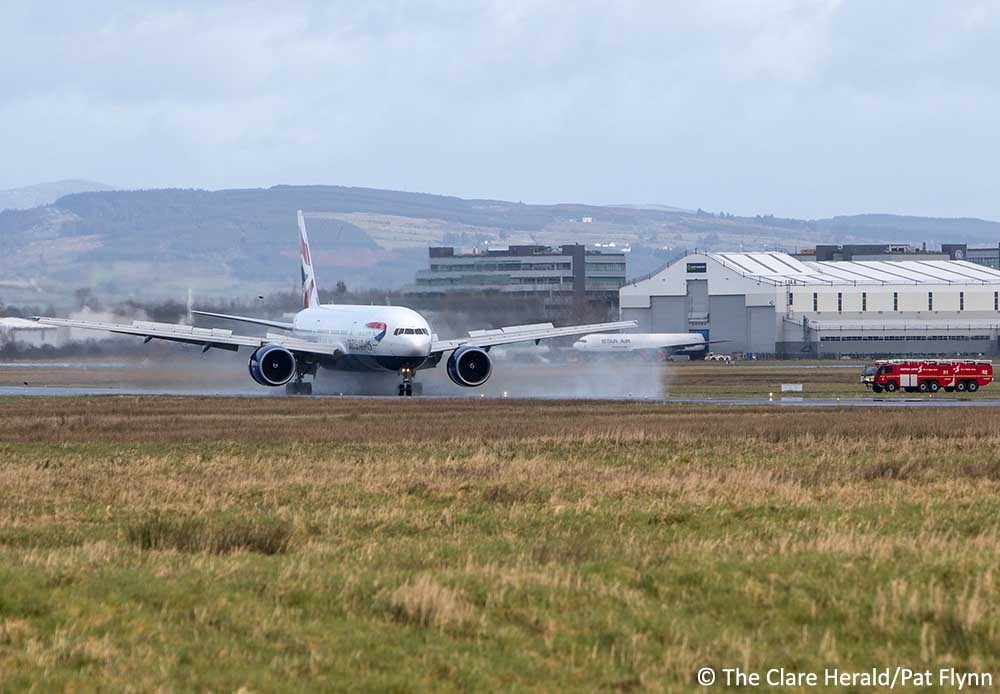 Update:
A replacement aircraft is due from London at 6.30pm and passengers are expected to continue their journey soon afterwards.
Earlier: A transatlantic flight has diverted to Shannon Airport this afternoon after the crew reported smoke on board.
British Airways flight BA-213 was en route from London to Boston in the US at the time. There were 239 passengers and crew on board.
The Boeing 777-200 jet was about an hour into its journey when the crew alerted air traffic controllers to the problem. The flight crew reported that smoke had been detected on board and requested permission to divert to Shannon.
The flight landed safely at 1.37pm and was met by airport fire and rescue crews. The jet stopped on the runway so that fire crews could carry out a visual inspection of the aircraft exterior for any evidence of fire or smoke.
Once it had been confirmed there was no obvious sign of fire the jet continued to the terminal building engineers were waiting to investigate the issue. The airline said the flight diverted due to a minor technical fault.
A spokeswoman said: "The aircraft landed normally after our highly-trained pilots diverted the flight as a precaution. We have apologised to our customers for the delay to their journey.​"
The airline has arranged for a replacement aircraft to fly to Shannon to take customers onto Boston.