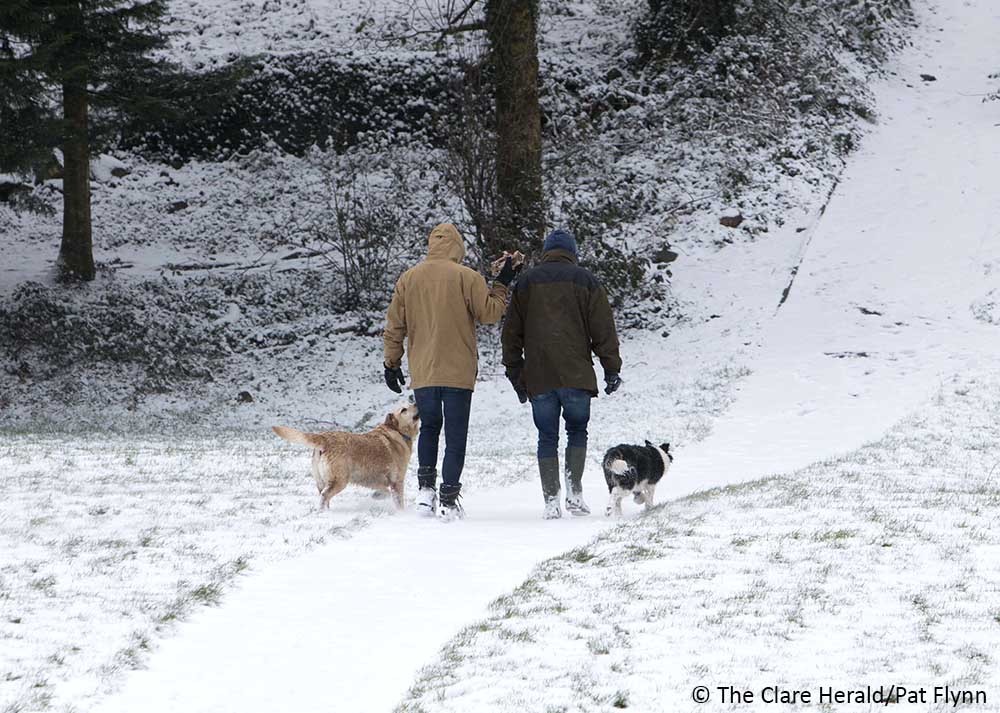 Update:
3.20pm – Shannon Airport confirmed it would close at 6.00pm as a result of the Red Weather Alert and after airlines decided to cancel services.
The airport is expected to reopen at 5.00am on Saturday weather permitting.
1.25pm – Ryanair has confirmed that due to continuing adverse weather conditions, all flights scheduled to/from Dublin, Cork, Kerry, Knock & Shannon Airports on Friday 2nd March have been cancelled. All affected customers have been notified of their options by email / SMS text message.
The airline said: "We are doing everything we can to re-accommodate customers and we apologise for any inconvenience caused by these disruptions which are entirely outside of our control."
12.30pm – An Garda Síochána has issued an update on the expected storm.
Forecasters predict the nation is to be hit with blizzard like conditions with zero visability later tonight which will extend countrywide.
Heavier snow expected in from the south east with thunderstorms/hail over Munster and south Leinster. Gale force with risk of coastal flooding expected.
Everyone across the country has been advised to stay indoors from 4pm today due to Storm Emma/Beast fom the East. Remember to check in on elderly and vulnerable neighbours.
Chief Superintendent Finbarr Murphy, Roads Policing with some advice on the current weather conditions.

If you're in Munster or Leinster be home by 4pm Thursday, and stay inside until 12pm Friday. And don't forget to check in on elderly and vulnerable neighbours in your area. pic.twitter.com/gLEMXlsfOB

— An Garda Síochána (@GardaTraffic) February 28, 2018
10.15 – Shannon Airport remains fully operational this morning with airport staff working through last night in challenging conditions to keep the runway operational.
Shannon confirmed that it handled 20 flight diversions from Dublin and Cork Airports starting from 04.20 yesterday morning until midnight last night.
A Shannon Airport spokeswoman said: "We are currently managing weather challenges and will continue to monitor the evolving conditions over the coming days. We have a 24 hour team in place at airport to minimise the expected severe weather conditions later today from Storm Emma. Shannon Airport is advising passengers intending to fly from, or travel to, Shannon Airport to contact their relevant airline or look at their website before travelling to Shannon Airport today."
"In the event that there are delays or changes to schedule, we will post same on our twitter account @shannonairport our facebook page www.facebook.com/shannon.airport.official and on our website www.shannonairport.ie as soon as we are notified.  People travelling to the airport are also welcome to contact our information desk at 061 712000 for any updates before making their journey," the spokeswoman added.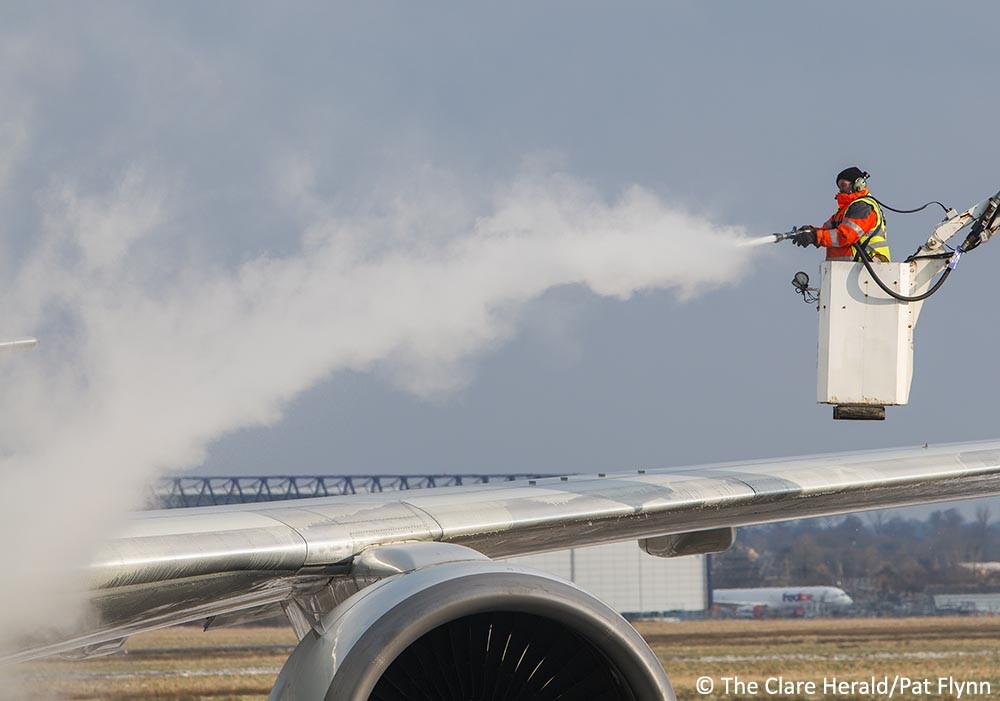 10.00am – HSE Mid West wishes to advise that all routine Community Healthcare services across Clare Limerick & North Tipperary are deferred for Thursday and Friday.
Only the most essential homecare and community nursing services are being prioritised for delivery to older people and people with disabilities. Every effort is being made to maintain critical services in the home to complex paediatric cases and adults with high dependency.  All public residential hospitals and units for the elderly, disabled and those with a mental health condition remain open however staffing these services is challenging in such conditions.
Our colleagues at UL Hospitals have also restricted services to essential and emergency for the period and are making contact with people for whom special arrangements and continuity of service needs to be maintained.  Anyone who has an appointment scheduled at a UL Hospital site and is in doubt can contact the relevant hospital.
Earlier: Due to the Status Red weather warning in place for County Clare, Clare County Council offices and facilities will be closed to the public from 1.00 pm tomorrow (Thursday, 1 March 2018) and will re-open on Monday morning with business as usual, weather permitting.
A Status Red snow-ice warning is in place for Munster and Leinster from Thursday at 4.00 p.m. until to Friday 02 March at midday. Met Éireann says blizzard-like conditions will develop in heavy snow and strong easterly winds on Thursday evening and will continue Thursday night and Friday morning giving significant snow drifts in many areas.
Services and facilities affected by the closure include Áras Contae an Chláir, all Municipal District offices, public libraries, Active Ennis and Active Kilrush facilities, recycling centres, Ballyduffbeg Waste Management Facility, Clare Museum, and Motor Tax and cash offices.  The Cliffs of Moher Visitors Centre will close to the public from 1.00 pm tomorrow (Thursday, 1 March 2018) and will reopen on Saturday 3 March at 8.00 am, weather permitting.
Clare County Council's severe weather assessment team convened this afternoon and will meet throughout Thursday and Friday. The Emergency services, including Clare Fire and Rescue Service and Clare Civil Defence, will be on standby throughout the Red Alert period. Clare County Council's out of hours emergency number (087-4169496) remains in place to deal with requests for assistance from the public in relation to blocked roads, fallen trees and other non-life threatening incidences.
Snow showers will cont. this afternoon, most frequent over the east, north midlands & on south coasts w/ further accumulations. Near west coast the snow showers will be more isolated. It will be feel very cold with temps remaining around freezing in fresh & gusty easterly winds. pic.twitter.com/KHsPTLawgv

— Met Éireann (@MetEireann) February 28, 2018
Clare County Council's fleet of salt spreader trucks will facilitate treatment of strategic National (excluding the Motorway Network) and Non-National Routes around Clare. Clare's motorway and dual carriageways will be treated directly by contractors on behalf of Transport Infrastructure Ireland, which assumed responsibility for the National Motorway Network in 2013. The 'Winter Maintenance Salting routes 2017-18' are available to view on the Council website at www.clarecoco.ie.
Clare County Council is urging members of the public to view 'Be Winter-Ready' advice and information guide, which is aimed at raising awareness of the importance of preparing for severe weather. The guide features tips on how to reduce the risk of water leakages and shortages during freezing weather, advice on clearing snow, safety tips for driving in snow and ice, and information for the farming community, as well as a range of other public health and safety advice. For more see www.winterready.ie.
The University of Limerick and Limerick Institute of Technology have confirmed they will not open tomorrow or Friday.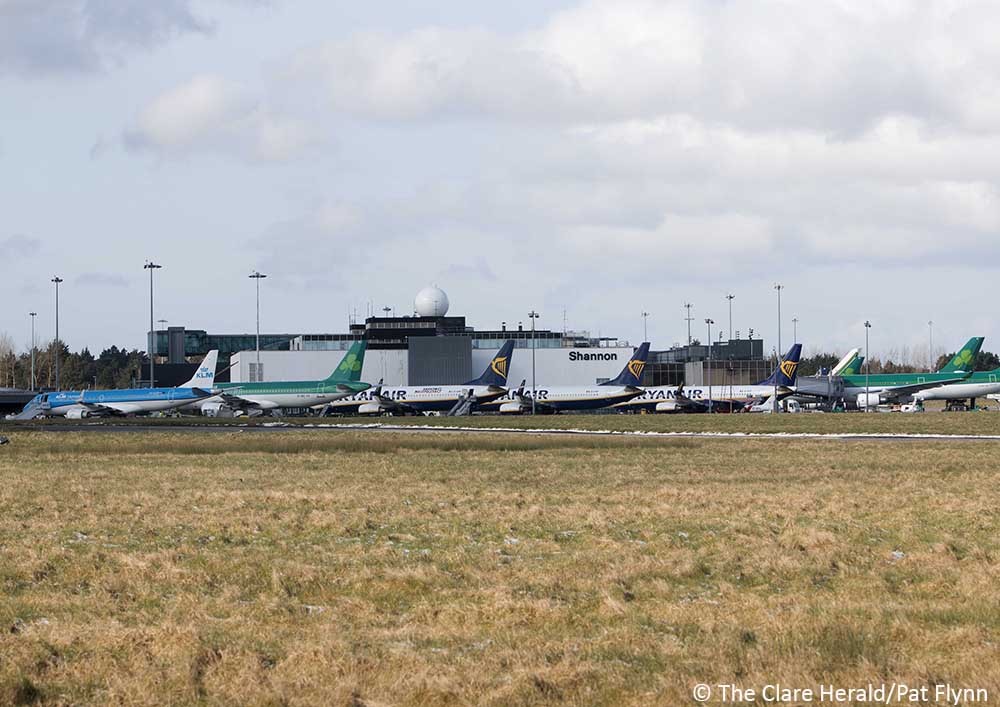 Meanwhile, as Dublin Airport struggled to cope with heavy snow this morning, Shannon Airport has been operating normally and accepting diversions from Dublin.
The airport had handled over a dozen diversions from Dublin including Ryanair, Aer Lingus, Lufthansa, KLM, Air Canada and Ethiopian Airlines. Further diversions are expected during the afternoon.