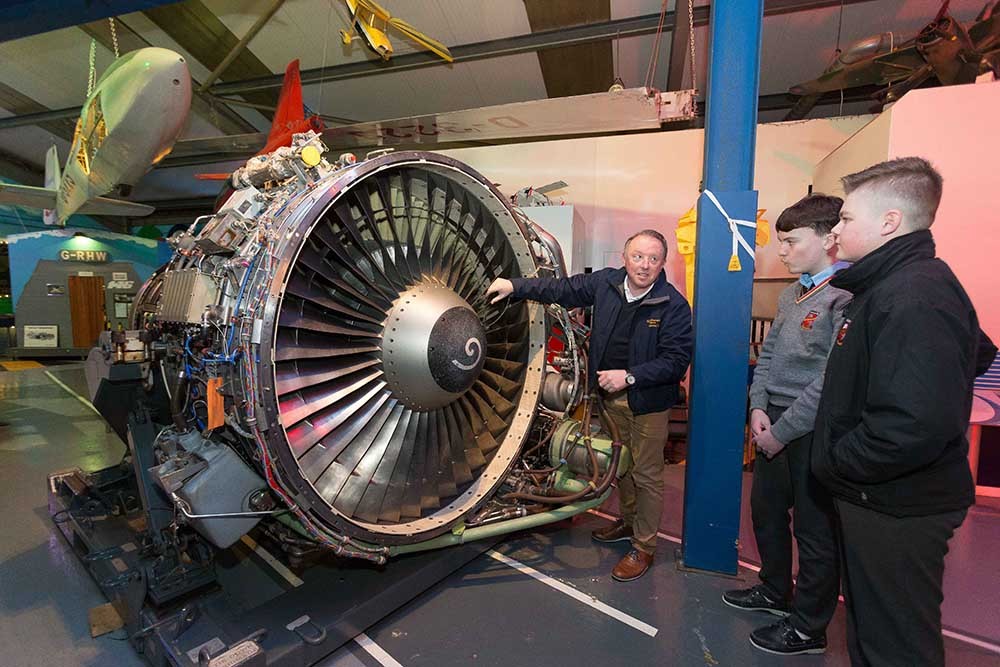 100 local secondary school students enjoyed two days of discovery when Lufthansa Technik Shannon sponsored a unique event to mark Engineers Week.
The aircraft maintenance and repair company joined forces with Atlantic AirVenture, the Shannon-based interactive aviation education centre, to host a hugely successful Aviation Engineering Discovery experience.
It formed part of the Engineers Week programme of events to create a positive awareness and spark enthusiasm about the engineering profession to people of all ages, especially students, teachers and parents.
Shannon continues to contribute enormously to a rich skill pool of aircraft maintenance personnel locally and internationally. In recognition of this, and to encourage the next generation of aircraft maintenance personnel, Lufthansa Technik Shannon sponsored the event for the sixth year in a row.
The programme was designed to introduce young people to the subject of engineering with a focus on aviation and, with 100 young eager participants, it proved a resounding success.
It included guest talks from people who work in the aviation industry and provided a showcase for the skills of trainees from the Lufthansa Technik Shannon aircraft maintenance traineeship which is run in conjunction with the Limerick and Clare Education and Training Board (LCETB).
Shane Moynihan, Head of Continuous Improvement at Lufthansa Technik Shannon said they were delighted to sponsor Engineers Week at Atlantic AirVenture again this year.
"This event introduces post-primary students to aircraft engineering and showcases the excellent and diverse range of career opportunities in the industry. We hope to see some of these students training at Lufthansa Technik in the near future," he added.
Further information on the aircraft maintenance traineeship programme can be had by emailing deirdre.aherne@lcetb.ie.