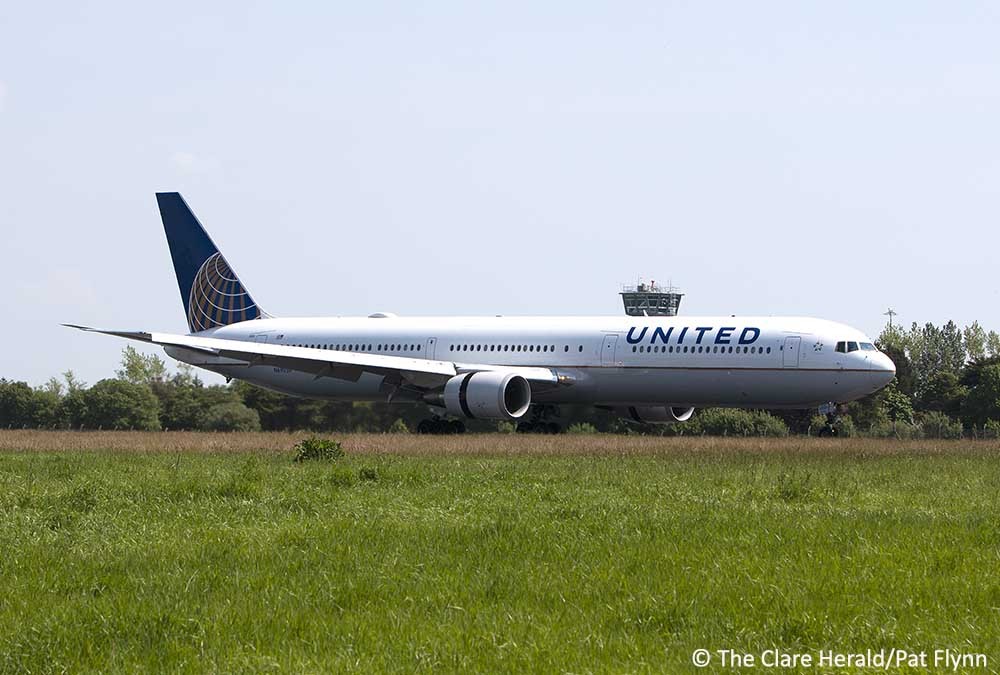 Update: 
An airline spokesperson said: "We are providing hotel accommodation as well as meal vouchers for our customers, and making arrangements for them to complete their journeys tomorrow. We have apologised to our customers for the inconvenience this caused," the airline said.
A replacement aircraft was flown to Shannon this afternoon and is expected to continue to Newark in the morning.
Earlier: A transatlantic jet has made an emergency landing at Shannon Airport this afternoon.
United Airlines flight UA-17 was travelling from Heathrow in London to Newark in the US at the time. There were 216 passenger and crew on board.
The flight was just 30 minutes into its journey and was approaching the Irish coastline when the crew declared an emergency. The crew reported a pressurisation issue and requested permission to divert to Shannon.
The Boeing 767-400 jet was cleared to descend and divert to Shannon where emergency procedures were put in place ahead of the aircraft's arrival. The plan also involved alerting the local authority fire service; the HSE's National Ambulance Service and Gardaí.
Three units of the local authority fire service from Shannon Town along with a number of HSE ambulances were mobilised to the airport. Additional units of the fire brigade from Ennis were sent to a holding point off the M18 motorway near Dromoland.
The flight landed safely at 1.54pm taxied to the terminal accompanied by fire crews. Engineers were also waiting to investigate the issue.
The flight was later cancelled.
More as we get it…..