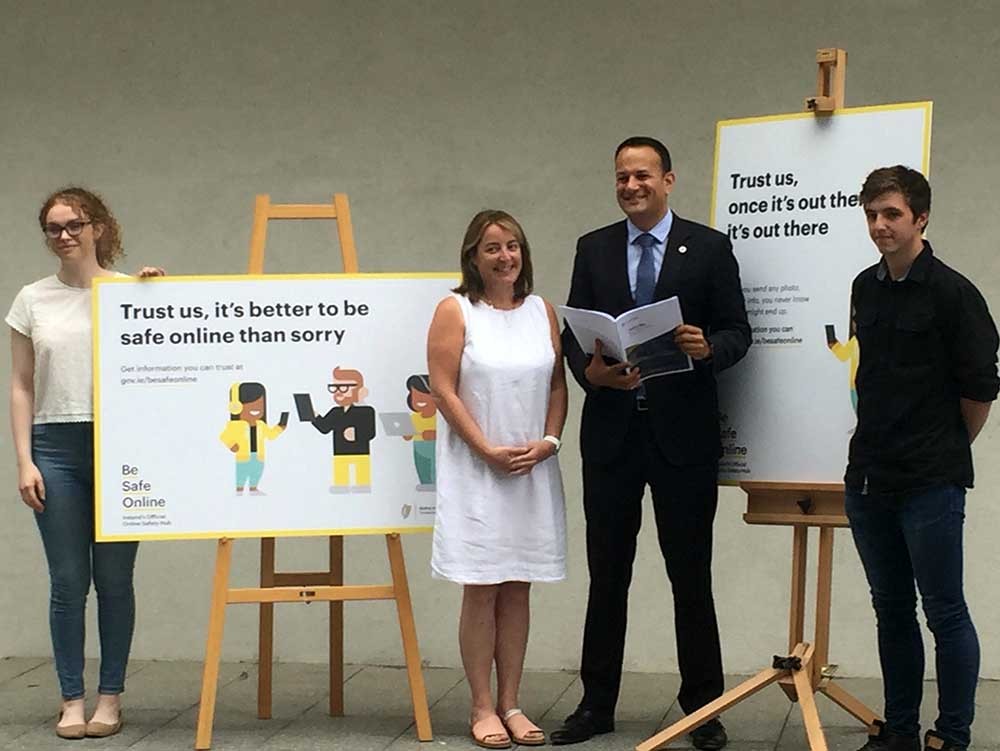 It's been a very busy time of late for Clare's Comhairle na nÓg.
From carrying out travel surveys across the county, to hosting Icelandic visitors, attending Dáil na nÓg in Dublin, presenting to the Joint Oireachtas Committee, becoming Ambassadors for MacAfee Cyber Safety in Cork and running Workshops in NUIG Galway.
But this week, they have firmly put their stamp on national government policy and brought about changes that will influence all our lives.
Six Representatives travelled to Dublin on invitation from the Taoiseach, Leo Varadkar, who along with several Government Ministers launched the Government's Action Plan for Online Safety.
It's the first plan of its kind in Ireland and was drawn up following engagement with a wide range of stakeholders, including at the Open Policy Debate held in March, and the recent report of the Joint Oireachtas Committee on Children and Youth Affairs.
This invitation to the young people from Clare was extended on foot of their mentoring programme on Cyber safety with McAfee including delivering a workshop to the Professional Master of Education class of NUIG and their presentation to the Joint Oireachtas Committee on Youth Affairs earlier this year.  The event took place in the Royal Hibernian Academy in Dublin. Their work on cyber safety grew out of their own research and that of Clare Youth Service "Younger Voices" forum, surveys and focus groups run by youth workers.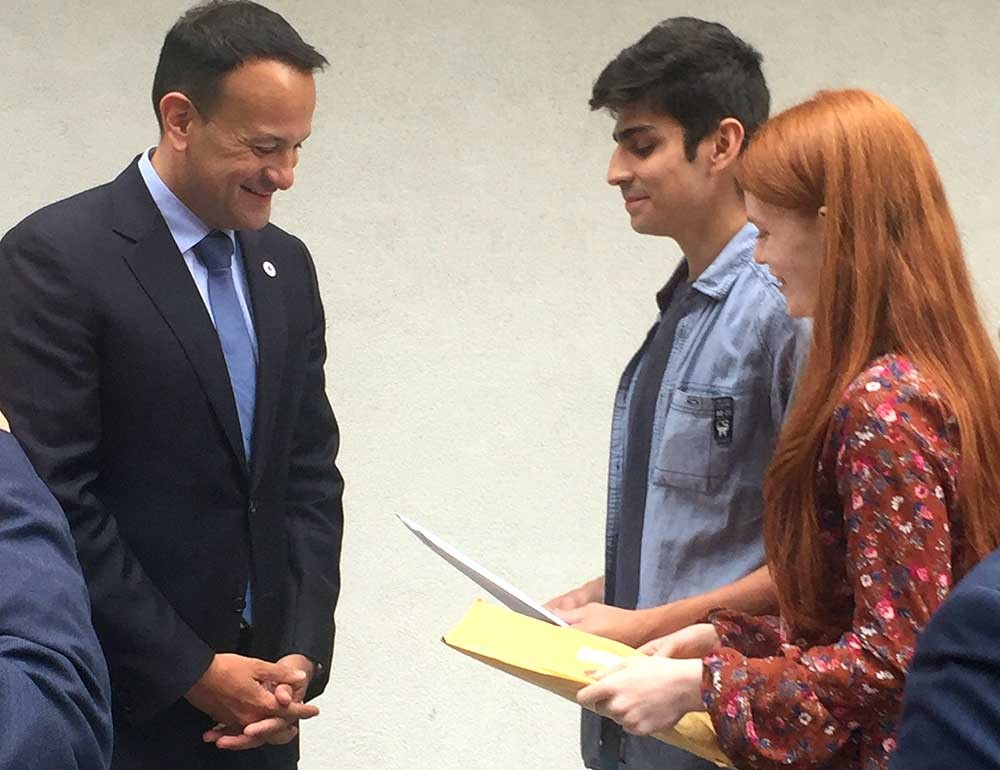 Cyber Safety has thus been a central of the Clare Comhairle work plan since 2015 and their ideas on Online Safety and inappropriate sharing has been incorporated into the new government policy.
Clare Youth Service's Brian McManus is full of praise for the achievements of the young people: "Their work clearly demonstrates the civic-mindedness of Clare's young people and their pro-active approach to doing something about one of the dominant issues of their generation. It is also very rewarding to see their efforts acknowledged and taken seriously by government."
Clare Comhairle na nÓg is convened by Clare County Council and facilitated by Clare Youth Service. Their Cyber Safety workshops were funded by Clare Local Development Company.